JPSS, for information about studying in Japan's universities and graduate schools. > Search Japanese Universities in Aichi. > Nihon Fukushi University
To Foreign Students Considering Studying in Nihon Fukushi University. JAPAN STUDY SUPPORT is a website jointly operated by The Asian Students Cultural Association and Benesse Corporation. It provides information about studying in Japan.
The website also provides detailed information about Nihon Fukushi University and its faculties of Economics, International Welfare Development, Social Welfare, Child Development, and Sports Science. Take full advantage of the site to learn everything you would like to know about Nihon Fukushi University.
In addition, information for about 1,300 universities, graduate schools, two-year colleges, and vocational schools that accept foreign students is also posted.

Aichi / Private
日本福祉大学

|

Nihon Fukushi University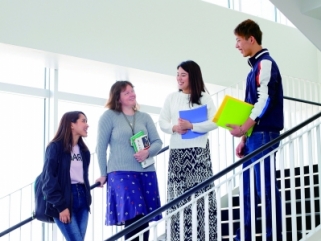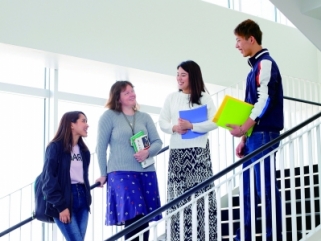 Japan's Most Historic Comprehensive Social Welfare University

In our modern society we see the discipline of social welfare evolving and changing every day. In 2013 Nihon Fukushi University celebrated 60 years and continues to embrace the changes in this field, producing large numbers of graduates successful in the field of social welfare. As a comprehensive social welfare university, with its roots firmly planted in the local community but striving to meet global needs, we will continue to nurture human resources capable of supporting society and people.
In Japanese the original meaning of the word '福祉 or fukushi' (social welfare) means the 'happiness of people'. Here at Nihon Fukushi University we keep the word written in hiragana as ふくし, to encourage students to think about the magnitude of what the word really means, a word that encompasses having a comfortable and safe society and way of life so that everyone is able to live healthily and with a purpose.
The University offers Departments and social welfare-heavy courses in which students study the fields of health and healthcare related to 'life', the economics and social welfare necessary for a healthy 'lifestyle', and the education and development needed to support a 'life with motivation and purpose'. The University nurtures and produces social welfare specialists who can demonstrate their expert knowledge to succeed in all areas of modern society.
Nihon Fukushi University Faculties


---
Copyright(C) 1999-2018 The Asian Students Cultural Association & Benesse Corporation. All Right Reserved.