JPSS, for information about studying in Japan's universities and graduate schools. > Search Japanese Universities in Tokyo. > Tsuda University > College of Policy Studies
To Foreign Students Considering Studying in Tsuda University. JAPAN STUDY SUPPORT is a website jointly operated by The Asian Students Cultural Association and Benesse Corporation. It provides information about studying in Japan.
The website also provides detailed information about Tsuda University and its faculties of College of Liberal Arts and College of Policy Studies. Take full advantage of the site to learn everything you would like to know about Tsuda University.
In addition, information for about 1,300 universities, graduate schools, two-year colleges, and vocational schools that accept foreign students is also posted.

Tokyo / Private
津田塾大学

|

Tsuda University

Facility guide
Learning Commons
This is a wide, open-plan learning space next to the entrance lobby. The area is equipped with electronic blackboards and whiteboards, providing a space where students and faculty can intermingle and exchange ideas to engage in diverse forms of learning.
Library
The library collection is comprised of 17,000 volumes. Students can also request books from the collection at Kodaira Campus' Hoshino Ai Memorial Library. Each seat is equipped with outlets to make for a comfortable learning space.
Rooftop Garden
You can look over Shinjuku National Garden and the Tokyo Sky Tree from this amazing rooftop spot. Enjoy the greenery and make use of the benches, chairs, and tablesto relax and engage with other students. It is a space of rest and relaxation to use at your leisure.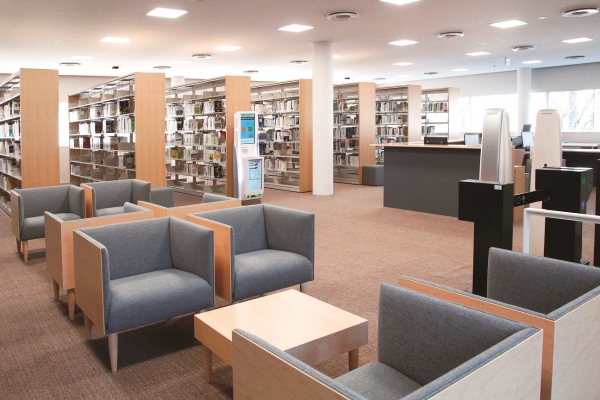 Recent viewing history of schools
---


---
Copyright(C) 1999-2019 The Asian Students Cultural Association & Benesse Corporation. All Right Reserved.