JPSS, for information about studying in Japan's universities and graduate schools. > Search Japanese Universities in Tokyo. > Gakushuin Women's College > Intercultural Studies
To Foreign Students Considering Studying in Gakushuin Women's College. JAPAN STUDY SUPPORT is a website jointly operated by The Asian Students Cultural Association and Benesse Corporation. It provides information about studying in Japan.
The website also provides detailed information about Gakushuin Women's College and its faculty of Intercultural Studies. Take full advantage of the site to learn everything you would like to know about Gakushuin Women's College.
In addition, information for about 1,300 universities, graduate schools, two-year colleges, and vocational schools that accept foreign students is also posted.

Tokyo / Private
学習院女子大学

|

Gakushuin Women's College


Student life support
International Center
The Center provides international students with support so that they can adjust to and lead a fulfilling student life. The Center also has a lounge for both international and Japanese students looking to build friendships and communication with each other in Japanese and other languages. The Center also offers support via 'International Student Supporters', who help students with their everyday life on campus, as well as 'Lounge Partners', who teach each other their native languages.
Various events are held for international students.
The Center organizes a number of events throughout the year, starting with a Welcome Party for new students in April, as well as trips to watch traditional Japanese Kabuki and Sumo, bus tours and events for international students to introduce their home country to other students.
Guidance Course for international students job-hunting in Japan
This course, which is held by an instructor from the Tokyo Employment Center for Foreigners, is aimed at equipping international students with the knowledge they need, and inform them of what they need to prepare in order to job hunt in Japan.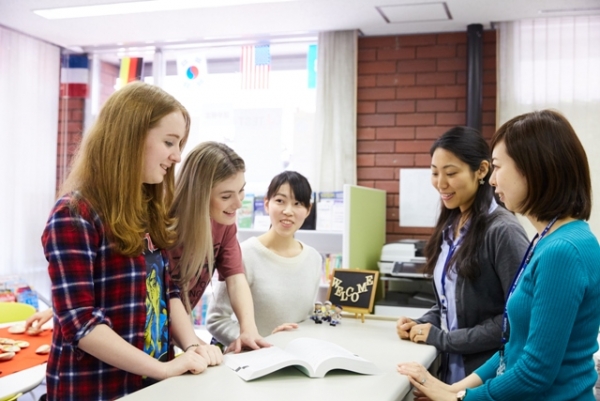 The International Center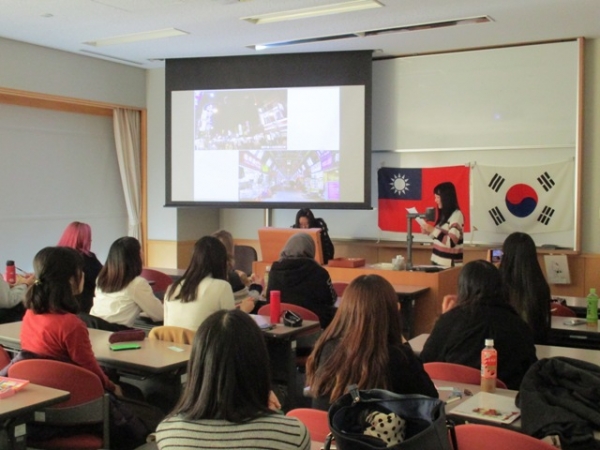 Students from Korea and Taiwan introduce their countries
Recent viewing history of schools


---
Copyright(C) 1999-2021 The Asian Students Cultural Association & Benesse Corporation. All Right Reserved.