JPSS, for information about studying in Japan's universities and graduate schools. > Search Japanese Universities in Fukui. > Fukui University of Technology
To Foreign Students Considering Studying in Fukui University of Technology. JAPAN STUDY SUPPORT is a website jointly operated by The Asian Students Cultural Association and Benesse Corporation. It provides information about studying in Japan.
The website also provides detailed information about Fukui University of Technology and its faculties of Engineering, Environmental Information Sciences, and Health and Sports Science. Take full advantage of the site to learn everything you would like to know about Fukui University of Technology.
In addition, information for about 1,300 universities, graduate schools, two-year colleges, and vocational schools that accept foreign students is also posted.

Fukui / Private
福井工業大学

|

Fukui University of Technology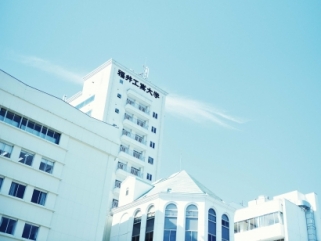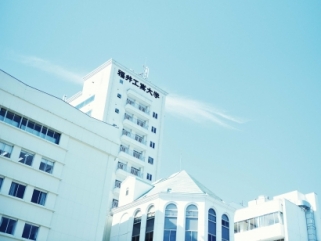 Message from the President

Committed to nurturing competent engineers capable of supporting a sustainable society

Since its inauguration in 1965, Fukui University of Technology has strived to be a technological university that adapts to meet the demands of contemporary society. To mark its 50th anniversary in 2015, FUT set out on a new path as a comprehensive technological institute, with 3 faculties and 8 departments.
In addition to the Faculty of Engineering, in which students learn engineering fundamentals and cutting edge technology in the fields of mechanical and electrical engineering, architecture and civil engineering and applied nuclear technology, FUT now has two new attractive faculties for students wanting a career in a field that combines humanities with science, the Faculty of Sports and Health Sciences and the Faculty of Environmental and Information Sciences.
As a comprehensive humanities and sciences university leading society into the future, FUT nurtures talented individuals who can succeed in their chosen field, and endeavors to be a university that contributes to sustainable regional development and the creation of a bright future.
In upholding the main principle of education FUT also implements various innovative and unique programs as we strive to foster the basic skills, such as strong communication, leadership and teamwork skills, needed for students to become successful members of society. In addition, FUT also endeavors to cultivate talented individuals capable of succeeding on a global stage, graduates with the English communication skills, multicultural awareness, international perspective and morals required to keep up with the rapid globalization of the 21st century.
Fukui University of Technology will continue to change with the times as a university at one with the region and leading the way in education and research.
Fukui University of Technology Faculties


---
Copyright(C) 1999-2017 The Asian Students Cultural Association & Benesse Corporation. All Right Reserved.