JPSS, for information about studying in Japan's universities and graduate schools. > Search Japanese Universities in Tokyo. > Meiji Gakuin University > Faculty of Law
To Foreign Students Considering Studying in Meiji Gakuin University. JAPAN STUDY SUPPORT is a website jointly operated by The Asian Students Cultural Association and Benesse Corporation. It provides information about studying in Japan.
The website also provides detailed information about Meiji Gakuin University and its faculties of Faculty of Letters, Faculty of Economics, Faculty of Sociology and Social Work, Faculty of Law, Faculty of International Studies, and Faculty of Psychology. Take full advantage of the site to learn everything you would like to know about Meiji Gakuin University.
In addition, information for about 1,300 universities, graduate schools, two-year colleges, and vocational schools that accept foreign students is also posted.
Facility guide
The open and green spaces of the Yokohama Campus
The Yokohama Campus is surrounded by a rich natural environment, and it is located next to Maioka Park, which is also known as the "Forest of Waters". In order to conserve these natural surroundings, the campus has been declared an environmentally-focused "Eco-campus". Students in the Faculty of International Studies and first- and second-year students from other faculties study here. There are also many sports facilities on the campus, such as Hepburn Field, an all-weather sporting ground which also has lights for nighttime events.
The relaxing yet urban environment of the Shirokane Campus
The Shirokane Campus is used mainly by third- and fourth-year students in the Faculties of Letters, Economics, Sociology and Social Work, Law, and Psychology. The atmospheric campus includes historical buildings such as Imbrie Pavilion, which has been designated as a nationally-important cultural property, and Meiji Gakuin Memorial Hall and Meiji Gakuin Chapel, which have been designated as tangible cultural properties by Minato Ward. There are also many modern buildings on campus, such as the sports arena, dining hall, training room, and art studio.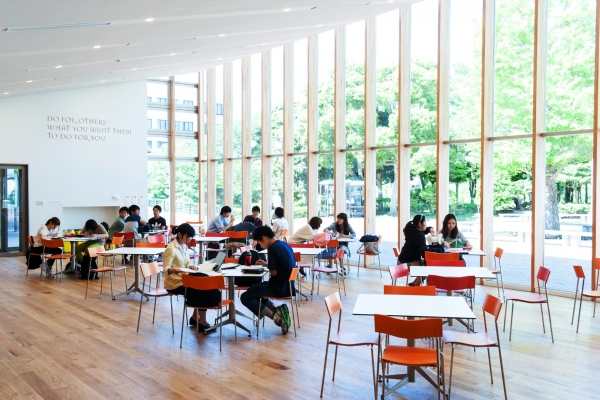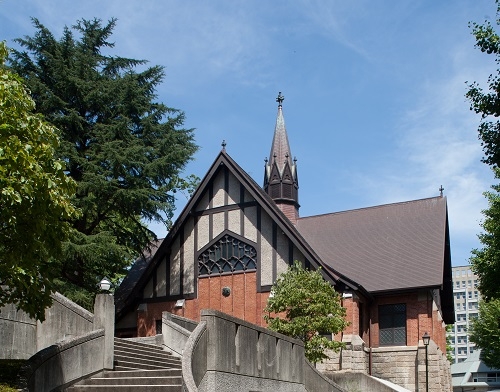 Recent viewing history of schools
---


---
Copyright(C) 1999-2020 The Asian Students Cultural Association & Benesse Corporation. All Right Reserved.