Trang thông tin về du học đại học,cao học tại Nhật JPSS > Tìm nơi du học từ Tokyo Đại học > Waseda University > Creative Science and Engineering
Dành cho các bạn đang có dự định du học trường Waseda University. JAPAN STUDY SUPPORT là trang thông tin về du học Nhật Bản dành cho du học sinh nước ngoài, được đồng vận hành bởi Hiệp hội Asia Gakusei Bunka và Công ty cổ phần Benesse Corporation. Trang này đăng các thông tin Ngành Political Science and EconomicshoặcNgành Fundamental Science and EngineeringhoặcNgành Social ScienceshoặcNgành International Liberal StudieshoặcNgành Culture, Media and SocietyhoặcNgành Creative Science and EngineeringhoặcNgành Advanced Science and EngineeringhoặcNgành LawhoặcNgành Humanities and Social ScienceshoặcNgành EducationhoặcNgành CommercehoặcNgành Human ScienceshoặcNgành Sport Sciences của Waseda University cũng như thông tin chi tiết về từng ngành học, nên nếu bạn đang tìm hiểu thông tin du học liên quan tới Waseda University thì hãy sử dụng trang web này.Ngoài ra còn có cả thông tin của khoảng 1.300 trường đại học, cao học, trường đại học ngắn hạn, trường chuyên môn đang tiếp nhận du học sinh.

Tokyo / Tư lập
早稲田大学

|

Waseda University
Hiện tại chưa cập nhập thông tin bằng ngôn ngữ bạn đã chọn. Hãy xem bằng ngôn ngữ khác.
Xem thông tin bằng tiếng Nhật
Xem thông tin bằng tiếng Anh
Creative Science and Engineering
Thông tin ngành học
About the School of Creative Science and Engineering
The School of Creative Science and Engineering supports human activities that generate prosperity based on a diversity of human values.

The school provides opportunities for pioneering research and a practical education related to the realization of "global environments" that balance elements of space, equipment, community-creating technologies, and renewable system technologies."
English-based Undergraduate Program
Waseda University considers globalization as an issue of foremost importance, and seeks to foster thinkers who feel at home in different cultures around the world, who can take action to solve various community problems, and who can make contributions both in- and outside of Japan, and to human society as a whole.

In order to achieve this, the university established the International Program in September 2010, where students can acquire their degree taking only classes in English.

http://www.sci.waseda.ac.jp/eng/admissions_us/
Take Waseda's first MOOC on edX!
Waseda University will offer a six-part online course on coastal disasters, taught in English and made available to everyone around the world. The course is titled: "Tsunamis and Storm Surges: Introduction to Coastal Disasters".

This Massive Open Online Course (MOOC) is offered freely on the edX platform and is open worldwide to university students, high school students and anybody else interested in coastal disasters.

The course will introduce current coastal disaster research and damage mitigation engineering to young people in order to raise awareness and share scientific analysis of disasters such as the 2011 Great East Japan Earthquake, the 2004 Indian Ocean Tsunami, and the 2013 Typhoon Haiyan in the Philippines.

You can enroll now via the edX homepage.
https://www.edx.org

Click on the link below to visit our course page and register for the course now!
https://www.edx.org/course/tsunamis-storm-surges-introduction-wasedax-cosdis101x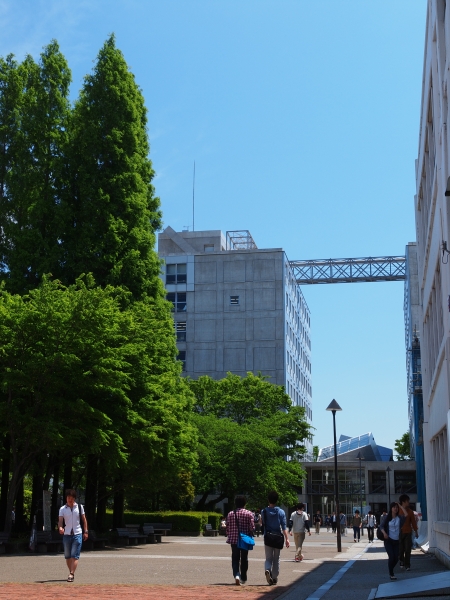 Nishiwaseda Campus Scene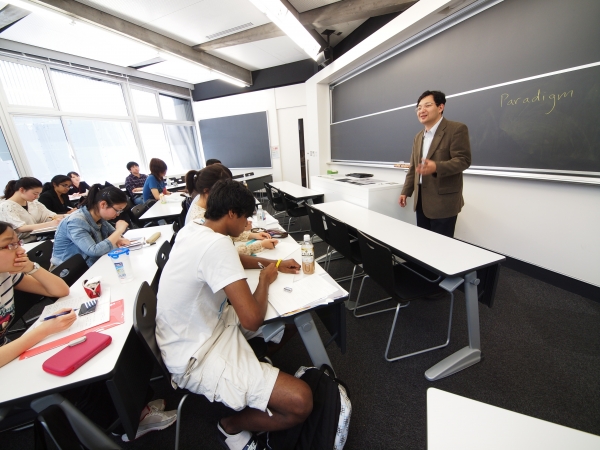 Class Scene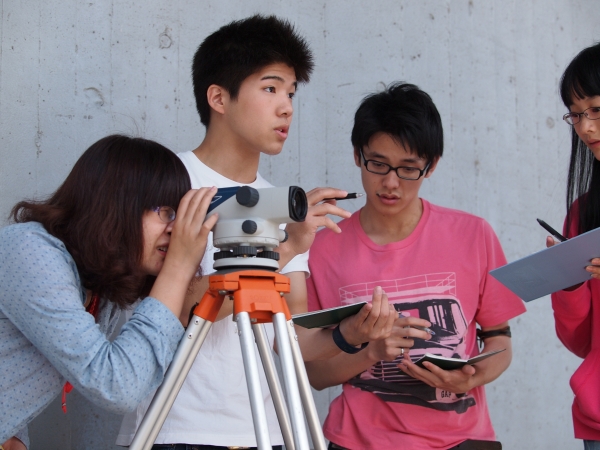 Practical Training Course Scene

Danh sách các khoa
Department of Architecture
* Program offered in Japanese only
Students acquire a wide range of architectural knowledge, including the history and design of architecture, urban planning, and architectural engineering. The program nurtures practical design skills through exercises, and students gain specialized knowledge through experiments and practical training in architectural engineering.
Department of Modern Mechanical Engineering
Students research how technologies for design and construction can be useful in society. They study interdisciplinary programs and "border" topics, including design and co-creation, robotics, medical welfare, and environment and energy to develop abilities they can use to contribute to society.
Department of Industrial and Management Systems Engineering
* Program offered in Japanese only
Industrial and management systems engineering is an integrated science and technology field focusing mostly on mathematical technology, system technology, information technology, and human element technology. The department fosters the ability to solve problems in various organizational systems through the application of these technologies.
Department of Civil and Environmental Engineering
Civil and environmental engineering is a field closely tied to the environment, nature and everyday human life. Students learn about how development of national land can be achieved in harmony with nature, and acquire specialized knowledge and techniques for constructing and maintaining facilities that people need to lead cultured lives.
Department of Resources and Environmental Engineering
* Program offered in Japanese only
Students and faculty research academic topics and techniques related to the environment and resources, including the development and use of resources, environmental problems, methods to predict and mitigate natural disasters, resource recycling, and waste treatment measures. The mission of the department is to create man-made resource recycling systems that are integrated into the natural environment.
Danh sách các trường đã xem gần đây
---


---
Copyright(C) 1999-2022 The Asian Students Cultural Association & Benesse Corporation. All Right Reserved.