JPSS, Informasi universitas dan pasca sarjana di Jepang > Mencari tempat belajar sekolah dari Osaka Universitas > Kansai University > Letters
Bagi Anda yang ingin melanjutkan studi ke Kansai University. JAPAN STUDY SUPPORT merupakan situs informasi studi di Jepang untuk para pelajar/mahasiswa(i) mancanegara yang dikelola bersama oleh The Asian Students Cultural Association (ABK) dan Benesse Corp. Kami menyediakan informasi rinci per fakultas, termasuk Fakultas LettersatauFakultas Kansai University Japanese Language and Cultural Program Preparatory Course (Bekka)atauFakultas LawatauFakultas EconomicsatauFakultas Business and CommerceatauFakultas SociologyatauFakultas InformaticsatauFakultas Engineering ScienceatauFakultas Policy StudiesatauFakultas Environmental and Urban EngineeringatauFakultas Chemistry, Materials and BioengineeringatauFakultas Safety ScienceatauFakultas Health and Well-being, Kansai University. Bagi yang mencari informasi melanjutkan studi ke Kansai University, silakan memanfaatkannya. Selain itu, kami juga menyediakan informasi sekitar 1300 universitas, pascasarjana, universitas yunior, akademi kejuruan yang siap menerima mahasiswa(i) mancanegara.

Osaka / Sekolah swasta
関西大学

|

Kansai University

Dukungan untuk kehidupan mahasiswa
Kansai University Scholarship Systems (for International Students)
 Scholarships for Privately Financed International Students
Kansai University offers two types of scholarships for privately financed international students. Both scholarships are for a one-year period and can only be applied for by students who have, or will have a 'Student' status of residence.
(All doctoral program students receive financial assistance during the standard period of their course.)

*Please note that the amount of assistance and selection criteria differs from course to course.

1. Kansai University Pre-Enrollment Scholarship for Privately Financed International Students (new students only)

This scholarship is for international students who are planning on enrolling at Kansai University.
Recipients will be selected based on the scores of their admissions exam, etc. The selection process and notification to successful students will take place before enrollment.

2. Kansai University Scholarship for Privately Financed International Students (for 2nd year students or above)
This annual scholarship targets students going into their second year of study or above. Recipients are selected based on their academic achievement after enrollment.

Please click on the following link for more information.
http://www.kansai-u.ac.jp/Kokusai/english/from/support.php?id=scholarship

 Information about Scholarships for Government-sponsored International Students.
http://www.kansai-u.ac.jp/Kokusai/english/from/program.php?id=recommendation
Student Dormitories and International Student Residences
Kansai University has student lodgings that can be used by international students.
Japanese students of Kansai University also living in the dormitories offer support and assistance in your daily life in Japan, and help to initiate student interactions and exchange at the dormitories.
Learning Support – Japanese Language Support Program
International students can take advantage of a variety of support programs aimed at enhancing their Japanese language abilities and ensuring that all students lead a fulfilling student life.

Academic Literacy Training Course
Conversational Japanese Brush-up seminar
Video lectures on academic Japanese writing
Japanese language tutor/tutee system
Individual support for Japanese writing
A Fully-realized Employment Support Program for International Students
We are providing various types of support for international students seeking employment in Japan.

1. Exchanges with Japanese companies
2. Different types of internships aligned with students' different experience levels
3. A career education curriculum specially-designed for international students
4. Japanese language learning with a focus on business

<Website>
http://www.kansai-u.ac.jp/Kokusai/SUCCESS-Osaka/
<Facebook>
https://www.facebook.com/SUCCESSupdateHP/

<SUCCESS-Osaka, a Career Empowerment and Support Program for International Students (commissioned by MEXT)>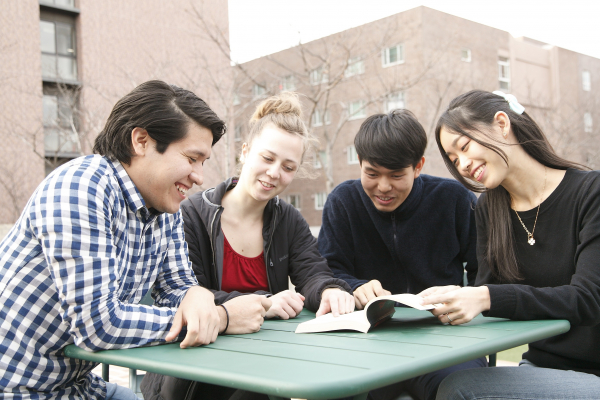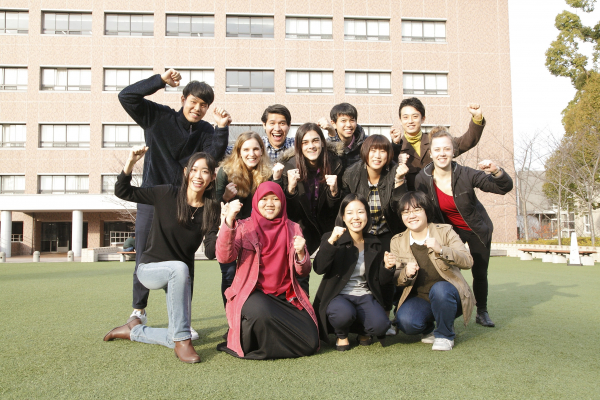 Daftar sekolah yang terakhir diliat


---
Copyright(C) 1999-2020 The Asian Students Cultural Association & Benesse Corporation. All Right Reserved.