Trang thông tin về du học đại học,cao học tại Nhật JPSS > Tìm nơi du học từ Niigata Cao học > International University of Japan > Graduate School of International Management
Dành cho các bạn đang có dự định du học trường International University of Japan. JAPAN STUDY SUPPORT là trang thông tin về du học Nhật Bản dành cho du học sinh nước ngoài, được đồng vận hành bởi Hiệp hội Asia Gakusei Bunka và Công ty cổ phần Benesse Corporation. Trang này đăng các thông tinGraduate School of International RelationshoặcGraduate School of International Management của International University of Japan cũng như thông tin chi tiết về từng khoa nghiên cứu, nên nếu bạn đang tìm hiểu thông tin du học liên quan tới International University of Japan thì hãy sứ dụng trang này.Ngoài ra còn có cả thông tin của khoảng 1.300 trường đại học, cao học, trường đại học ngắn hạn, trường chuyên môn đang tiếp nhận du học sinh.
Niigata / Tư lập
国際大学

|

International University of Japan
Hiện tại chưa cập nhập thông tin bằng ngôn ngữ bạn đã chọn. Hãy xem bằng ngôn ngữ khác.
Xem thông tin bằng tiếng Nhật
Xem thông tin bằng tiếng Anh
Graduate School of International Management


Hỗ trợ đời sống sinh hoạt sinh viên
Office of Student Services
In addition to academic support the Office of Student Services also offers students assistance with the following:

 Before Enrollment
Application support for visa, status of residence, alien registration, health and accident insurance.
Support desk for Japanese government scholarship students
Provision of information for all enrollees

 Student Life
Pre-course orientation (provision of information on living and studying on campus and in Japan)
Assist with accommodation support – student dormitory, apartment etc.
Issuance of student ID, student discount card and verification of scholarship.
Student health management
Support for extra curricular activities on and off campus
Internship and job hunting support
Strengthening of alumni networks etc.

The Office also helps students with information regarding insurance, licenses and other things not provided in the above list of direct services. Students can also come to seek advice on private or personal matters.

http://www.iuj.ac.jp/oss/
Career Support
IUJ offers detailed and thorough career support to each and every student looking for a job or internship. This includes individual consultations, various workshops and career related classes, and events with faculty and IUJ alumni. Students can also get help with writing an English resume to be sent off to companies and organizations, and to upload onto an Online Resume Bank. In addition, IUJ holds On Campus Recruiting every year between the middle of January and the middle of February, during which time HR personnel from various companies are invited directly to the campus to hold company explanation sessions and employment interviews for job and internship positions.
http://www.iuj.ac.jp/career/
Graduate Student Organization – Executive Committee (GSO-EC)
The GSO-EC, a multinational committee elected every year by ballot, organizes and runs various events aimed at enriching the student life of IUJ students, such as the International Festival, IUJ Olympics, and Ski Competition. The committee also supports various club activities and all students, family, faculty and staff are welcome to join the various clubs, which include basketball, soccer, volleyball, badminton, iaido, yoga, finance and photography.
http://cms.iuj.ac.jp/gso/category/about-gso/
UONUMA Association for Multicultural Exchange (UMEX)
The UONUMA Association for Multicultural Exchange holds an UMEX Salon every Saturday from 1pm to 3pm at the IUJ Student Dormitory.
While the Salon revolves mainly around exchange students having Japanese lessons with Japanese conversation partners, UMEX also offers programs organized by Japanese exchange advisors, beginner Japanese classes, beginner English classes, multicultural understanding workshops, presentations by exchange students about their home countries, Japanese culture classes, and an official document translation service project for exchange students and other foreigners living in the area. The UMEX Salon also organizes bus tours and, as you would expect in a region famous for rice production, rice-harvesting tours.
http://www.umex.ne.jp/E/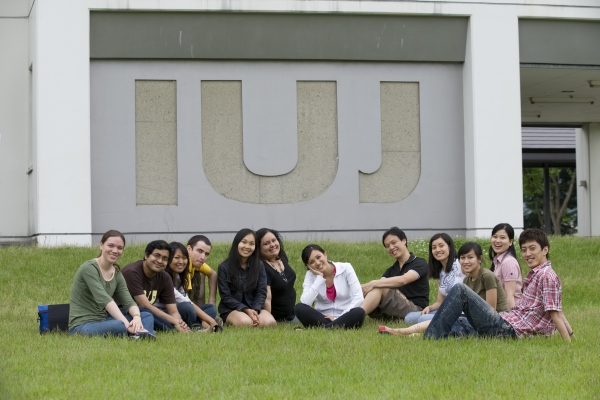 Around Campus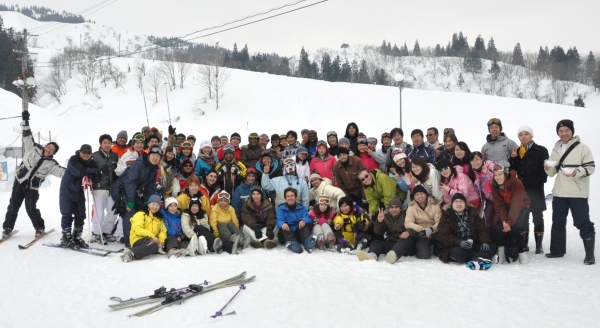 Ski Competition Day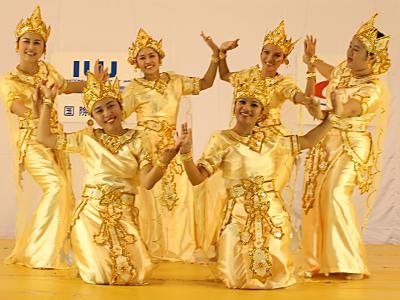 International Festival
Danh sách các trường đã xem gần đây




Điều tốt đẹp nhất mà Du học Nhật Bản mang lại cho bạn là gì ?
---
Copyright(C) 1999-2021 The Asian Students Cultural Association & Benesse Corporation. All Right Reserved.