JPSS, Informasi universitas dan pasca sarjana di Jepang > Mencari tempat belajar sekolah dari Hiroshima Universitas > Hiroshima University > School of Integrated Arts and Sciences, Department of Integrated Global Studies
Bagi Anda yang ingin melanjutkan studi ke Hiroshima University. JAPAN STUDY SUPPORT merupakan situs informasi studi di Jepang untuk para pelajar/mahasiswa(i) mancanegara yang dikelola bersama oleh The Asian Students Cultural Association (ABK) dan Benesse Corp. Kami menyediakan informasi rinci per fakultas, termasuk Fakultas School of Integrated Arts and Sciences, Department of Integrated Global StudiesatauFakultas Integrated Arts and SciencesatauFakultas LettersatauFakultas EducationatauFakultas LawatauFakultas EconomicsatauFakultas ScienceatauFakultas MedicineatauFakultas DentistryatauFakultas EngineeringatauFakultas Applied Biological ScienceatauFakultas Pharmaceutical SciencesatauFakultas Informatics and Data Science, Hiroshima University. Bagi yang mencari informasi melanjutkan studi ke Hiroshima University, silakan memanfaatkannya. Selain itu, kami juga menyediakan informasi sekitar 1300 universitas, pascasarjana, universitas yunior, akademi kejuruan yang siap menerima mahasiswa(i) mancanegara.

Hiroshima / Sekolah negeri
広島大学

|

Hiroshima University
Informasi ini tidak tersedia dalam bahasa yang anda pilih.Silakan pilih bahasa lain.
Informasi dalam bahasa Jepang
Informasi dalam bahasa Inggris
School of Integrated Arts and Sciences, Department of Integrated Global Studies

IGS Talkshow: My Study Abroad Experience

We are currently in a very strange unfortunate situation, and all we can to do is to stay at home. But this pandemic won't stop the creativity of IGS students, as we had our first ever online IGS Talk Show series entitled: "My Study Abroad Experience". Third year Japanese students shared their experiences in their study abroad last year while International students shared their unique experiences here in Japan. Overall, 12 students got to share their adventures in 6 talk shows and up to 50 other IGS students, including the Professors, watched online. We're hoping that this IGS Talk Show can be a new exciting tradition organized by IGS students.

Dukungan untuk kehidupan mahasiswa
A Friendly and Supportive Environment
Our campus is full of greenery where you can enjoy vibrant student activities and also get involved in local Japanese life. Students will meet each other through the freshmen orientation in April. This should be a great opportunity to make new friends. Various support for your studies and lifestyle are available. In addition, there are many events and activities on campus such as the Yukata Festival (people wear a special summertime kimono during this festival). Students can make their campus life more enjoyable by participating in such social activities.
Accommodations
All successful applicants will be eligible to stay in the Ikenoue Student Dormitory for their first two years of study.

Ikenoue Student Dormitory (Higashi-Hiroshima City, Kagamiyama 2-812-62)

Ikenoue was founded for the dual purpose of providing appropriate housing to students and giving students the chance to experience student life as a responsible adult. To promote mutual understanding and international exchange, accommodations in the dormitory are offered to both Japanese and international students. Rent ranges from ¥4,700 to ¥15,000 per month, depending on the room type. From students' third year, there will be help available when they move to private apartments. Most apartments include a kitchen, bath, and bathroom, and rent ranges from ¥20,000 to ¥50,000 per month, depending on the size of the apartment. The co-op shop on campus is also a good place to search for an apartment.
Scholarships
The Department of Integrated Global Studies (IGS) offer full or partial scholarship opportunities to international students enrolled in IGS bachelor's program to help student succeed academically.
All these scholarship programs are offered to students who do not have Japanese nationality and will enter Japan with a valid "Ryugaku" student visa. Some scholarships are not available for those who already live or study in Japan as international students.


Message from IGS Student (Nassr Elahe)
This is Elahe! I am a first-year student in IGS and I am Iranian.

I truly believe that many of you want to make a change in our world, like me and my other IGS fellows. If you are interested in subjects such as cultural studies, human rights, peace building and environment, IGS is the best option for you. One of many great advantages of IGS is that you can study a wide range of topics.

I always thought that college life is going to be a very nice time in one's life. But what I experienced in IGS was much greater and better than my expectations. And now I am so happy and grateful to be a part of it.

IGS is an international family. The atmosphere here is very supportive, friendly and warm. You can easily make great friendships with all other fellows and of course, staff members. So, I can assure you that you will feel like at home here, and you will find an awesomely kind family.

I really hope that you join our family one day. And I can't wait to see you here. Let's make
great memories together!

I know you all have many great goals and dreams, and I wish you the very best.

Nassr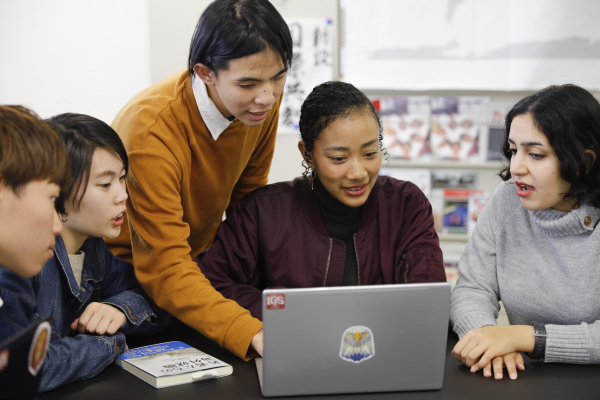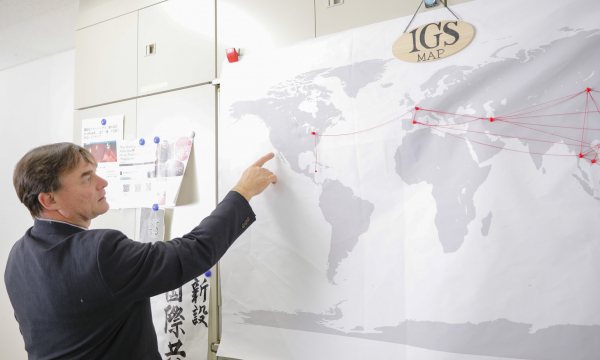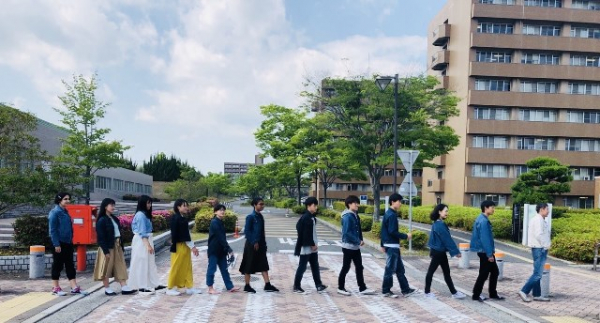 Daftar sekolah yang terakhir diliat


---
Copyright(C) 1999-2020 The Asian Students Cultural Association & Benesse Corporation. All Right Reserved.