JPSS, Informasi universitas dan pasca sarjana di Jepang > Mencari tempat belajar sekolah dari Hiroshima Universitas > Hiroshima University > School of Integrated Arts and Sciences, Department of Integrated Global Studies
Bagi Anda yang ingin melanjutkan studi ke Hiroshima University. JAPAN STUDY SUPPORT merupakan situs informasi studi di Jepang untuk para pelajar/mahasiswa(i) mancanegara yang dikelola bersama oleh The Asian Students Cultural Association (ABK) dan Benesse Corp. Kami menyediakan informasi rinci per fakultas, termasuk Fakultas School of Integrated Arts and Sciences, Department of Integrated Global StudiesatauFakultas Integrated Arts and SciencesatauFakultas LettersatauFakultas EducationatauFakultas LawatauFakultas EconomicsatauFakultas ScienceatauFakultas MedicineatauFakultas DentistryatauFakultas EngineeringatauFakultas Applied Biological ScienceatauFakultas Pharmaceutical SciencesatauFakultas Informatics and Data Science, Hiroshima University. Bagi yang mencari informasi melanjutkan studi ke Hiroshima University, silakan memanfaatkannya. Selain itu, kami juga menyediakan informasi sekitar 1300 universitas, pascasarjana, universitas yunior, akademi kejuruan yang siap menerima mahasiswa(i) mancanegara.

Hiroshima / Sekolah negeri
広島大学

|

Hiroshima University
Informasi ini tidak tersedia dalam bahasa yang anda pilih.Silakan pilih bahasa lain.
Informasi dalam bahasa Jepang
Informasi dalam bahasa Inggris
School of Integrated Arts and Sciences, Department of Integrated Global Studies

IGS Talkshow: My Study Abroad Experience

We are currently in a very strange unfortunate situation, and all we can to do is to stay at home. But this pandemic won't stop the creativity of IGS students, as we had our first ever online IGS Talk Show series entitled: "My Study Abroad Experience". Third year Japanese students shared their experiences in their study abroad last year while International students shared their unique experiences here in Japan. Overall, 12 students got to share their adventures in 6 talk shows and up to 50 other IGS students, including the Professors, watched online. We're hoping that this IGS Talk Show can be a new exciting tradition organized by IGS students.
Panduan fasilitas
Library
The Hiroshima University Library is composed of five buildings with a combined floor area of 28,000 (m2), making it one of the largest libraries in the country. It has a collection of around 3.28 million books, 60% of which are housed in the library. All library materials are managed in an integrated manner so that they can be utilized by the entire university as shared sources of academic and technical information.
Student Plaza
The Student Plaza is a four storied ferroconcrete building situated on the west of "Budou Pond" at the heart of the Higashi-Hiroshima Campus. At this facility, Hiroshima University provides its students with "integral student support," for example, support for school life, finding employment, and for international students. The first floor is open to students and serves as a "Place for Student Interaction" where international students and Japanese students could interact, transcending the boundaries of schools and graduate schools.
La place
"la place" is the nickname of the glass-walled building in Satake Square in front of the Central Library. It was built with environmental considerations and has solar panels on the roof. It was established to serve as a hub facility where students, faculty members and others could gather at Satake Square and the surrounding area for "intellectual festivities" (cultural activities befitting of a university having a free and academic atmosphere). The Hiroshima University Branch of the Mermaid Cafe is open for business and ready to serve students, faculty members and local residents.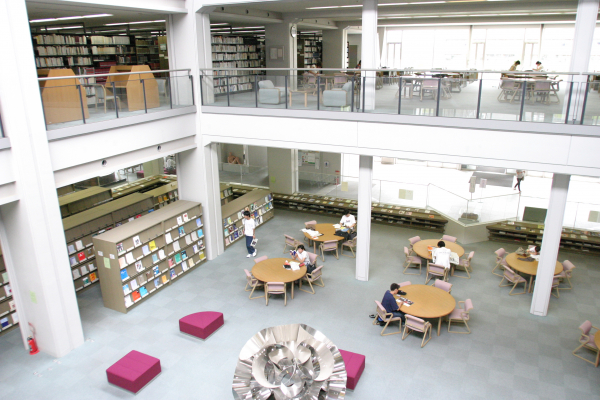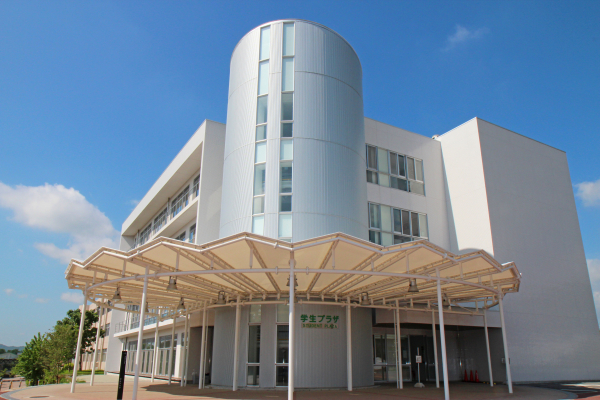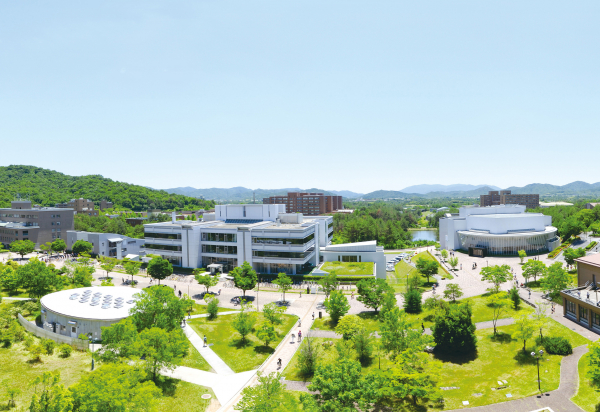 Daftar sekolah yang terakhir diliat
---


---
Copyright(C) 1999-2020 The Asian Students Cultural Association & Benesse Corporation. All Right Reserved.