JPSS, Informasi universitas dan pasca sarjana di Jepang > Mencari tempat belajar sekolah dari Tokyo Universitas > Universitas Teikyo > Law
Bagi Anda yang ingin melanjutkan studi ke Universitas Teikyo. JAPAN STUDY SUPPORT merupakan situs informasi studi di Jepang untuk para pelajar/mahasiswa(i) mancanegara yang dikelola bersama oleh The Asian Students Cultural Association (ABK) dan Benesse Corp. Kami menyediakan informasi rinci per fakultas, termasuk Fakultas Liberal ArtsatauFakultas EconomicsatauFakultas LawatauFakultas Fakultas sains dan teknologiatauFakultas Foreign LanguageatauFakultas EducationatauFakultas The Japanese Language CourseatauFakultas MedicineatauFakultas Pharma-ScienceatauFakultas Medical Technology, Universitas Teikyo. Bagi yang mencari informasi melanjutkan studi ke Universitas Teikyo, silakan memanfaatkannya. Selain itu, kami juga menyediakan informasi sekitar 1300 universitas, pascasarjana, universitas yunior, akademi kejuruan yang siap menerima mahasiswa(i) mancanegara.

Dukungan untuk kehidupan mahasiswa
"International Exchange Assistants" support international students and hold exchange events
The student-run group, "International Exchange Assistants" is comprised of currently-enrolled students whose purpose is to support international students. They take care of international students' worries as they enter their new learning environment in Japan, and work towards making their study abroad in Japan more meaningful as well as plan exchange events for them with current students. The group provides support for international students' Japanese language classes and encourages exchange among students through various events.
The Center for Global Education supports the daily lives of international students
The regular staff at the Center for Global Education speak foreign languages such as English, Chinese, and Korean to help international students who are not yet sure of their Japanese language skills with their daily lives. They provide an environment where international students can freely consult with them regarding any of their concerns.
The international student dormitory, where students from various countries live together
Teikyo University has built an international dormitory where students from different countries, including Japan, can live together and experience an international environment. The international dormitory has 2 types of rooms: two-room units and individual rooms, for a total of 76 rooms. Students are provided with private spaces of their own, and shared lounge and kitchen spaces provide opportunities for residents to develop cooperative problem-solving skills as they interact with others from diverse cultural backgrounds.
Scholarship programs support international students and their desire to learn.
Dedicated staff provide employment support for international students.
Another appealing aspect of Teikyo University is the employment support it provides. The Career Support Center has staff that work with international students to support their job-hunting efforts in Japan.
There are numerous student-led activities on campus, with over 200 clubs and groups.
Teikyo University also offers many activity groups and clubs that cover both cultural and sports activities. There are teams competing at the highest levels as well as opportunities for pursuing hobbies and interests. Beyond the sports and arts activity groups, there are also other groups such as study groups that actively work towards acquiring various certifications. The friendships made with like-minded members in your extracurricular activities and experiences will become treasured memories of your university life.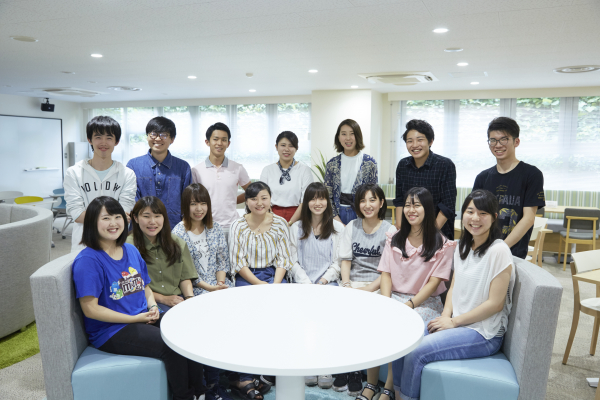 International Exchange Assistants work together with international students.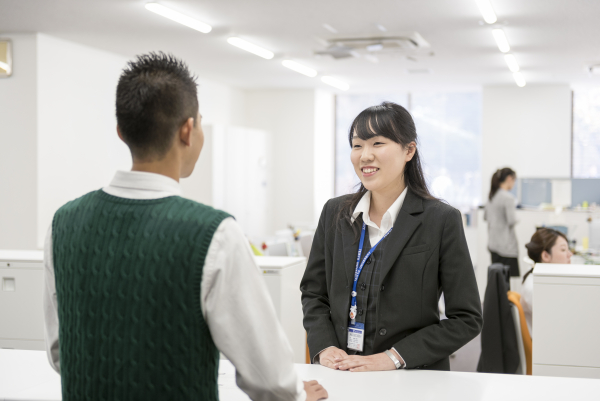 The Center for Global Education supports the daily lives of international students
Teikyo University's sports teams consistently excel on the national level.
Daftar sekolah yang terakhir diliat




For what kinds of purpose did you choose the school and the faculty of now?
---
Copyright(C) 1999-2019 The Asian Students Cultural Association & Benesse Corporation. All Right Reserved.