JPSS, Informasi universitas dan pasca sarjana di Jepang > Mencari tempat belajar sekolah dari Tokyo Pasca sarjana > Hosei University
Bagi Anda yang ingin melanjutkan ke studi ke Hosei University. JAPAN STUDY SUPPORT merupakan situs informasi studi di Jepang untuk para pelajar/mahasiswa(i) mancanegara yang dikelola bersama oleh The Asian Students Cultural Association (ABK) dan Benesse Corp. Kami menyediakan informasi rinci per jurusan riset, termasuk Innovation ManagementatauGraduate school of EconomicsatauGraduate school of LawatauGraduate school of PoliticsatauGrauate school of SociologyatauGraduate school of Business AdministrationatauGraduate school of HumanitiesatauGraduate school of Science and EngineeringatauGraduate school of Social Well-being StudiesatauGraduate School of Computer and Information SciencesatauInstitute of International Japanese StudiesatauLaw SchoolatauEngineering and DesignatauGraduate school of Intercultural CommunicationatauRegional Policy DesignatauPublic Policy and Social GovernanceatauCareer StudiesatauGraduate School of Sports and Health StudiesatauInstitute of Integrated Science and TechnologyatauInstitute for Solidarity-based Society pada Hosei University. Bagi yang ingin mencari informasi studi di Hosei University, silakan memanfaatkannya. Selain itu, kami juga menyediakan informasi sekitar 1300 universitas, pascasarjana, universitas yunior, akademi kejuruan yang siap menerima mahasiswa(i) mancanegara.
Tokyo / Sekolah swasta
法政大学

|

Hosei University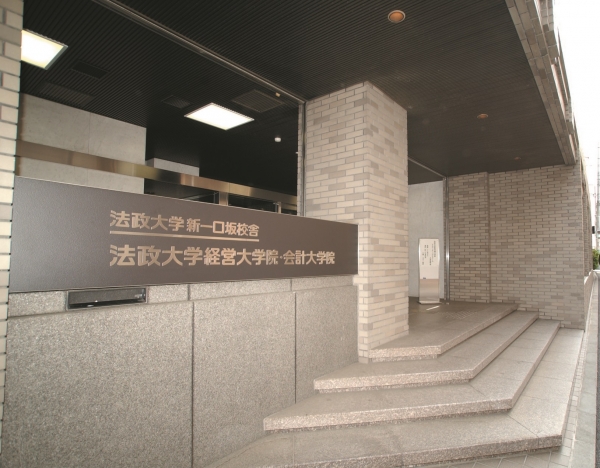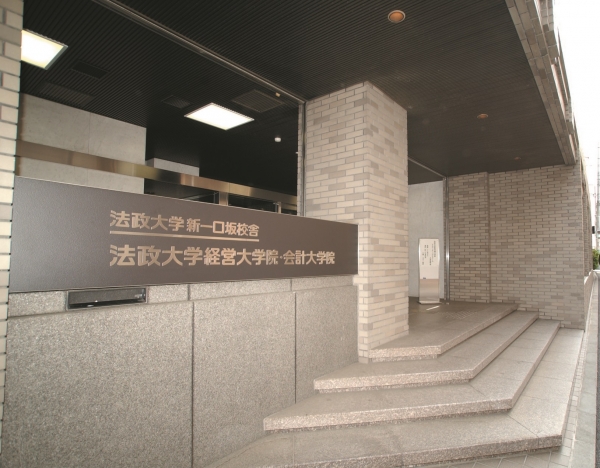 Go 10 years ahead in one year

The Graduate School at Hosei University was opened in 1951, offering Master's degree programs in the Graduate School of Humanities and the Graduate School of Sociology. The Graduate Schools of Hosei University have since opened their doors to the world's scholars, growing and diversifying to meet the needs of modern society while retaining time-honored traditions of fundamental research and learning and striving to produce the human resources who will excel in the leading fields of the modern era.
In order to meet the needs of society, the Graduate Schools and programs offered by Hosei have undergone continuous and active growth and reform. In September 2015, the Graduate School of Innovation and Management began a new Global MBA program, a degree program taught entirely in English.
Currently, Hosei University has 15 Graduate Schools with 31 majors, as well as 3 institutes. These schools and programs offer research and learning opportunities that promote students' growth so that they may realize their goals of becoming advanced researchers and highly-skilled professionals.
Hosei University Program penelitian Daftar




For what kinds of purpose did you choose the school and the faculty of now?
---
Copyright(C) 1999-2018 The Asian Students Cultural Association & Benesse Corporation. All Right Reserved.