JPSS, Informasi universitas dan pasca sarjana di Jepang > Mencari tempat belajar sekolah dari Tokyo Pasca sarjana > Hosei University > Innovation Management
Bagi Anda yang ingin melanjutkan ke studi ke Hosei University. JAPAN STUDY SUPPORT merupakan situs informasi studi di Jepang untuk para pelajar/mahasiswa(i) mancanegara yang dikelola bersama oleh The Asian Students Cultural Association (ABK) dan Benesse Corp. Kami menyediakan informasi rinci per jurusan riset, termasuk Innovation ManagementatauGraduate school of EconomicsatauGraduate school of LawatauGraduate school of PoliticsatauGrauate school of SociologyatauGraduate school of Business AdministrationatauGraduate school of HumanitiesatauGraduate school of Science and EngineeringatauGraduate school of Social Well-being StudiesatauGraduate School of Computer and Information SciencesatauInstitute of International Japanese StudiesatauLaw SchoolatauEngineering and DesignatauGraduate school of Intercultural CommunicationatauRegional Policy DesignatauPublic Policy and Social GovernanceatauCareer StudiesatauGraduate School of Sports and Health StudiesatauInstitute of Integrated Science and TechnologyatauInstitute for Solidarity-based Society pada Hosei University. Bagi yang ingin mencari informasi studi di Hosei University, silakan memanfaatkannya. Selain itu, kami juga menyediakan informasi sekitar 1300 universitas, pascasarjana, universitas yunior, akademi kejuruan yang siap menerima mahasiswa(i) mancanegara.
Tokyo / Sekolah swasta
法政大学

|

Hosei University
Informasi ini tidak tersedia dalam bahasa yang anda pilih.Silakan pilih bahasa lain.
Informasi dalam bahasa Jepang
Informasi dalam bahasa Inggris
Panduan fasilitas
・Library Resource Room
The Shin Hitokuchizaka building has its own library resource room in the basement. Its wide-ranging collection covers basic, advanced, and trending topics as collected in books, scientific journals, and international newspapers covering topics of business, IT, and law. A reading room is also available. In addition to the Library Resource Room, the 720,000 articles for research and study available at the Ichigaya campus library are also available to students.
Joint Incubation Facility
The Joint Incubation Facility in the basement of the Shin Hitokuchizaka is a space designed for supporting the realization of the plans of notable individual and group student projects. After completion of their programs, graduated students may use the facilities as an office free of charge for one year.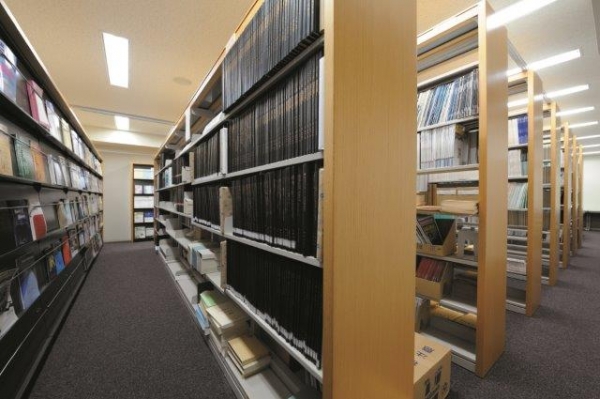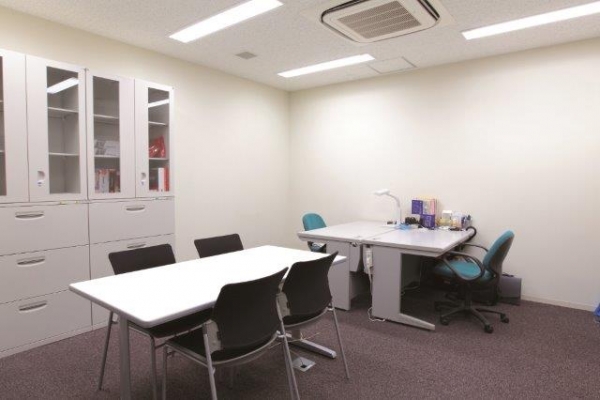 Joint Incubation Facility
Daftar sekolah yang terakhir diliat
---




Please give brief words for students hesitating to study in Japan
---
Copyright(C) 1999-2018 The Asian Students Cultural Association & Benesse Corporation. All Right Reserved.