JPSS, Informasi universitas dan pasca sarjana di Jepang > Mencari tempat belajar sekolah dari Tokyo Universitas > Universitas Musashino > Data Science
Bagi Anda yang ingin melanjutkan studi ke Universitas Musashino. JAPAN STUDY SUPPORT merupakan situs informasi studi di Jepang untuk para pelajar/mahasiswa(i) mancanegara yang dikelola bersama oleh The Asian Students Cultural Association (ABK) dan Benesse Corp. Kami menyediakan informasi rinci per fakultas, termasuk Fakultas KewiraswastaanatauFakultas Fakultas GlobalatauFakultas EngineeringatauFakultas Data ScienceatauFakultas LiteratureatauFakultas EconomicsatauFakultas Business AdministrationatauFakultas LawatauFakultas Human Sciences, Universitas Musashino. Bagi yang mencari informasi melanjutkan studi ke Universitas Musashino, silakan memanfaatkannya. Selain itu, kami juga menyediakan informasi sekitar 1300 universitas, pascasarjana, universitas yunior, akademi kejuruan yang siap menerima mahasiswa(i) mancanegara.

Tokyo / Sekolah swasta
Universitas Musashino

|

武蔵野大学

|

Musashino University
Informasi ini tidak tersedia dalam bahasa yang anda pilih.Silakan pilih bahasa lain.
Informasi dalam bahasa Jepang
Informasi dalam bahasa Inggris
Data Science
【Musashino University for International Students】

Department of Global Business (Undergraduate)
Over the course of four years, you learn about marketing, economics, finance, and other business topics, entirely in English at the Ariake campus.
You will enjoy your study with international students from across the world and Japanese students.

● Brochure
https://www.d-pam.com/musashino-u/217711/index.html#target/page_no=1

● Web Open Campus 2021 as reference
You can refer to the various contents through the video in English.
Ex) ・Mock lecture of Department of Global Business
'Multinational Enterprises and their strategies', 'Globalization Imperative'
・University Description
・Campus Tour for International Students
・International Student interview
https://www.musashino-u.ac.jp/admission/faculty/event/weboc/

<Contact for inquiries>
Musashino University Admissions Office
Email: nyushi@musashino-u.ac.jp
Website: https://www.musashino-u.ac.jp/
Panduan fasilitas
Ariake Campus
The Ariake Campus, which opened in Tokyo's Odaiba-Ariake district in April, 2012, is located in a global information hub, close to the gateway to the sky, Haneda airport, as well as government agencies in Kasumigaseki and the lively business district of Marunouchi with the head offices of numerous large corporations. All of its buildings are equipped with the latest in earthquake countermeasures and environmentally friendly facilities.
Musashino Campus
The rich history and wealth of traditions at the Musashino Campus have produced a large number of influential literary works. Surrounded in a tranquil, green environment, the campus boasts a library and practical training labs equipped with the latest facilities. The campus is located a convenient few minutes walk from Mitaka and Kichijoji stations, an area that has been named the number one district people want to live in.
Free Campus Wifi
All current Musashino University students can access the free campus wifi MU-NET, making it possible to smoothly get online on your personal computer, tablet or smartphone.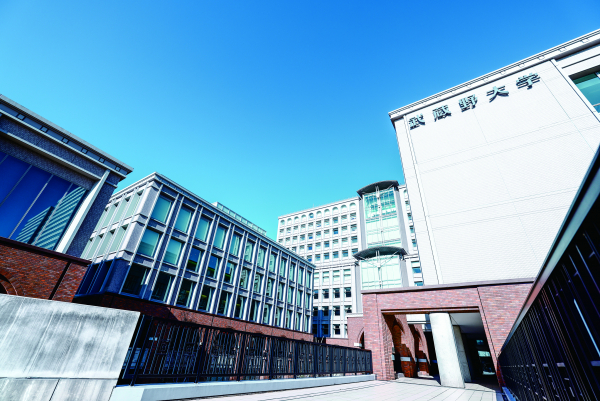 The Ariake Campus, which opened in 2012, is located in the same district as the Tokyo Waterfront City, an area that is garnering interest as the host for several Tokyo 2020 Olympic and Paralympic events.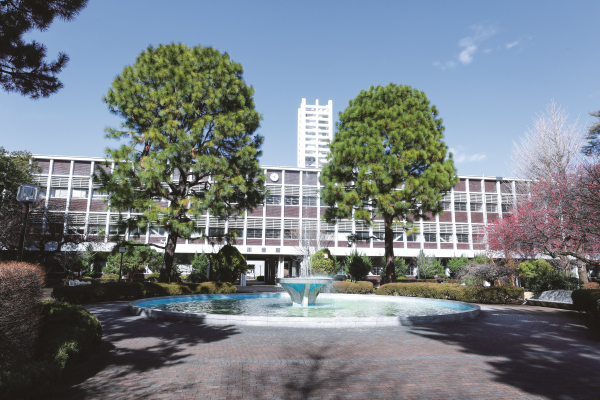 The home of Musashino University. A beautiful, green campus located in the Tokyo's educational zone.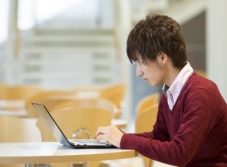 Whether it be in the classroom or the cafeteria, all students can use their computers or phones to get online via the free campus wifi.
Daftar sekolah yang terakhir diliat
---




Bagaimana cara Anda belajar bahasa Jepang?
---
Copyright(C) 1999-2022 The Asian Students Cultural Association & Benesse Corporation. All Right Reserved.