JPSS, Informasi universitas dan pasca sarjana di Jepang > Mencari tempat belajar sekolah dari Tokyo Universitas > Chuo University > Commerce
Bagi Anda yang ingin melanjutkan studi ke Chuo University. JAPAN STUDY SUPPORT merupakan situs informasi studi di Jepang untuk para pelajar/mahasiswa(i) mancanegara yang dikelola bersama oleh The Asian Students Cultural Association (ABK) dan Benesse Corp. Kami menyediakan informasi rinci per fakultas, termasuk Fakultas CommerceatauFakultas Global ManagementatauFakultas LawatauFakultas EconomicsatauFakultas Science and EngineeringatauFakultas LettersatauFakultas Policy StudiesatauFakultas Global Informatics, Chuo University. Bagi yang mencari informasi melanjutkan studi ke Chuo University, silakan memanfaatkannya. Selain itu, kami juga menyediakan informasi sekitar 1300 universitas, pascasarjana, universitas yunior, akademi kejuruan yang siap menerima mahasiswa(i) mancanegara.

Tokyo / Sekolah swasta
中央大学

|

Chuo University
Informasi ini tidak tersedia dalam bahasa yang anda pilih.Silakan pilih bahasa lain.
Informasi dalam bahasa Jepang
Informasi dalam bahasa Inggris
Commerce
The Faculty of Commerce provides a practical education, in its four departments: Business Administration, Accounting, Marketing and Trade, and Banking and Corporate Finance. Our objective is for students to acquire practical skills and exemplary personal qualities through our basic principle of an ever-changing, independent and well-balanced education. One distinctive feature of our program is our large number of alumni playing important roles as CPAs and other types of accounting professionals.
(from Takeo WATANABE Dean, Faculty of Commerce)

Dukungan untuk kehidupan mahasiswa
Housing
International-Residence: Shared by international students and Japanese students, the House is located an 8-minute walk from Toyoda Station on the JR Chuo Line.
http://www.chuo-u.ac.jp/international/dormitory/

Comprehensive Renters' Insurance for Foreign Students Studying in Japan: If international students cannot find a cosigner for accommodation, Chuo University will be the cosigner providing that the students join "Comprehensive Renters' Insurance for Foreign Students Studying in Japan."
http://www.chuo-u.ac.jp/international/inbound/housing/
Event
Chuo University holds international events for Japanese and foreign students, such as "Sports events," "Snowboard & Ski Camp," "Peace Seminars in Nagasaki and Okinawa," and "Gatherings between alumni and international students." In addition, parent-teacher group meetings are held locally for parents of international students; so far these meetings have been held in Shanghai (China), Seoul (Korea), and Taipei (Taiwan).
http://www.chuo-u.ac.jp/international/inbound/exc_event/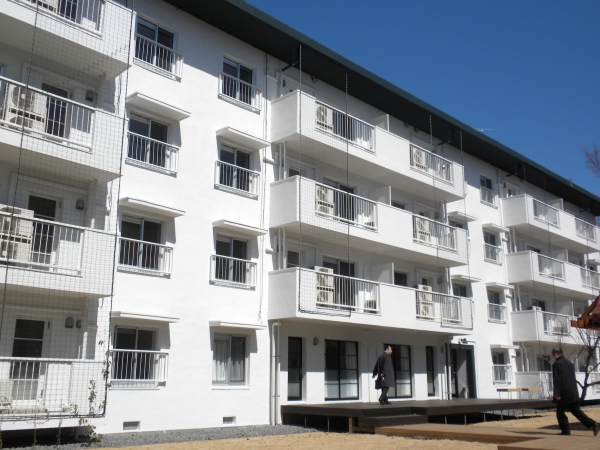 The Chuo International House in Hino City opened in April 2011. It is a dorm shared by foreign and Japanese students and can accommodate 64 people.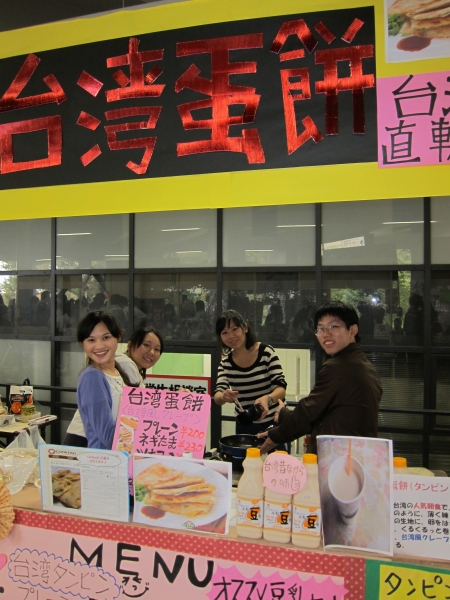 During the Hakumon festival held every fall, exchange students serve their delicious homemade recipes at food stalls.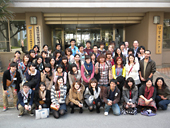 Training camp peace seminars are held once a year for spring holidays. About 20 privately funded, exchange student, and Japanese students participate, and through exchanges with local people, we provide ample opportunity for students from various countries and regions to learn about peace.
Daftar sekolah yang terakhir diliat



---
Copyright(C) 1999-2020 The Asian Students Cultural Association & Benesse Corporation. All Right Reserved.