JPSS, Informasi universitas dan pasca sarjana di Jepang > Mencari tempat belajar sekolah dari Tokyo Universitas > Universitas Teikyo > Law
Bagi Anda yang ingin melanjutkan studi ke Universitas Teikyo. JAPAN STUDY SUPPORT merupakan situs informasi studi di Jepang untuk para pelajar/mahasiswa(i) mancanegara yang dikelola bersama oleh The Asian Students Cultural Association (ABK) dan Benesse Corp. Kami menyediakan informasi rinci per fakultas, termasuk Fakultas Liberal ArtsatauFakultas EconomicsatauFakultas LawatauFakultas Fakultas sains dan teknologiatauFakultas Foreign LanguageatauFakultas EducationatauFakultas The Japanese Language CourseatauFakultas MedicineatauFakultas Pharma-ScienceatauFakultas Medical TechnologyatauFakultas Fukuoka Medical Technology, Universitas Teikyo. Bagi yang mencari informasi melanjutkan studi ke Universitas Teikyo, silakan memanfaatkannya. Selain itu, kami juga menyediakan informasi sekitar 1300 universitas, pascasarjana, universitas yunior, akademi kejuruan yang siap menerima mahasiswa(i) mancanegara.

Informasi fakultas
Practical learning for the cultivation of skilled individuals who can excel in society
The role of laws related to the globalization of business and the changing environment are becoming more important on a daily basis, bringing a greater need for graduates from the Faculty of Law. To this end, students are provided with a practical education to provide them with rational thinking methods based on the fundamental spirit of law, basic legal knowledge, and the capacity for logical thought and sound judgment.
An open curriculum provides a wide range of study opportunities that transcend the boundaries of faculties and departments.
One distinguishing feature of Teikyo University is the flexibility given to its students to study in fields of their interest outside of their faculty or department. Many of the classes offered in the Faculties of Economics, Law, Liberal Arts, Language Studies, and Education as well as the Junior College at the Hachioji Campus may be taken by any student as an elective course, and up to 34 credits acquired in this way can be applied to graduation requirements.
Faculty of Law homepage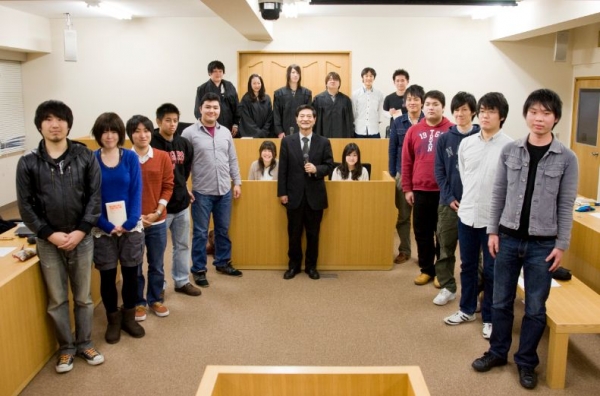 Scene from a mock trial study practice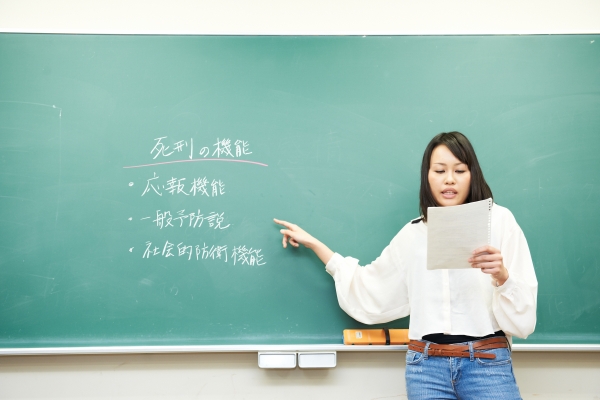 Scene from a lecture

Informasi mahasiswa asing terdaftar (Tahun fiskal)
2018

Daftar jurusan
Department of Law
Learning "living law" in classes from faculty with real-world experience
Three courses are available for specialized learning: the Government Employee Course, the Corporate Law Course, and the Legal Course. These courses cultivate legal minds through the explanation of theories along with a focus on practical law studies to learn "living law". Veteran faculty with backgrounds in legal, government, academic, and business professions give lectures based on their real-world experiences.
http://www.teikyo-u.ac.jp/english/academics/undergraduate/law/department.html
Daftar sekolah yang terakhir diliat
---




How did you learn Japanese language?
---
Copyright(C) 1999-2017 The Asian Students Cultural Association & Benesse Corporation. All Right Reserved.