日本留學信息網站JPSS > 從福井縣的從大學來尋找留學之學校 > 福井工業大学 > Engineering
準備前往福井工業大学留學的各位: 由財團法人亞洲學生文化協會及倍楽生(倍樂生)股份有限公司共同營運的JAPAN STUDY SUPPORT是提供外國留學生日本留學資訊的網站。福井工業大学Engineering學部、Environmental Information Sciences學部、Health and Sports Science學部等等,各科系的詳細資訊都分別刊載在此網站。有需要福井工業大学留學資訊的各位同學,請多多利用此網站查詢。另外,此網站上也有刊載約招收留學生的1300所大學、大學院、短大、專門學校等資訊。

福井縣 / 私立
福井工業大学

|

Fukui University of Technology
您所選擇的語言目前尚未有資訊上傳,請選擇其他語言閱覽
使用日文查詢資訊
使用英文查詢資訊
使用中文(簡體字)瀏覽
學系信息
SPEC (Special Program for English Communication)
An English education program with an emphasis on communication skills
We develop engineers who can be successful in the international scene by nurturing their English proficiency and improving their overall communication skills.

Career Education
We work hard to offer personalized career and job hunting support to each student, with specialist staff acting as career counselors and advisors in each department, staff with experience working at corporate firms and who liaise with faculty in charge of careers and job hunting to give students the best opportunities possible.


Project Education
Students play an active role, and through this hands on involvement are able to nurture a wealth of new knowledge and experiences.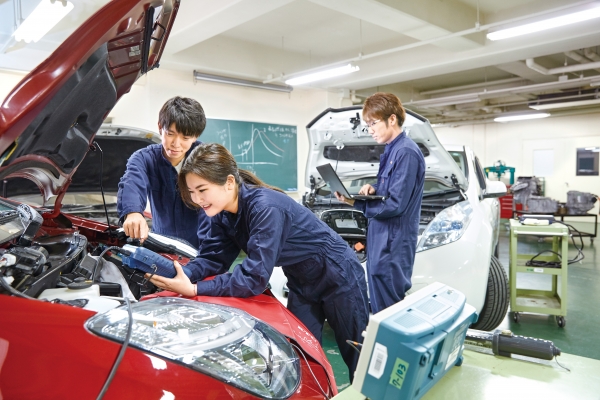 Automobile Maintenance Practical Training
Classes in the Department of Architecture and Civil Engineering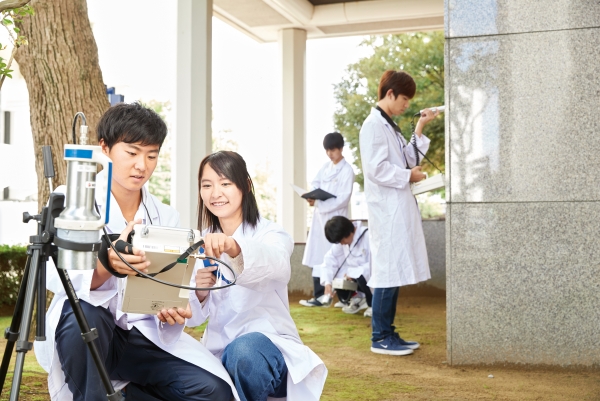 Classes in the Department of Applied Nuclear Technology

在籍留學生信息(年度)
2018

科目一覽
Department of Electrical and Electronics Engineering
Department of Mechanical Engineering
Department of Architecture and Civi l Engineering
Department of Applied Nuclear Technology
---
---
Copyright(C) 1999-2017 The Asian Students Cultural Association & Benesse Corporation. All Right Reserved.