JPSS, Informasi universitas dan pasca sarjana di Jepang > Mencari tempat belajar sekolah dari Fukuoka Universitas > Kyushu University > International Undergraduate Program (Bioresource and Bioenvironment)
Bagi Anda yang ingin melanjutkan studi ke Kyushu University. JAPAN STUDY SUPPORT merupakan situs informasi studi di Jepang untuk para pelajar/mahasiswa(i) mancanegara yang dikelola bersama oleh The Asian Students Cultural Association (ABK) dan Benesse Corp. Kami menyediakan informasi rinci per fakultas, termasuk Fakultas International Undergraduate Program (Engineering)atauFakultas International Undergraduate Program (Bioresource and Bioenvironment)atauFakultas Interdisciplinary Science and InnovationatauFakultas LettersatauFakultas EducationatauFakultas LawatauFakultas EconomicsatauFakultas SciencesatauFakultas MedicineatauFakultas DentistryatauFakultas Pharmaceutical SciencesatauFakultas EngineeringatauFakultas AgricultureatauFakultas Design, Kyushu University. Bagi yang mencari informasi melanjutkan studi ke Kyushu University, silakan memanfaatkannya. Selain itu, kami juga menyediakan informasi sekitar 1300 universitas, pascasarjana, universitas yunior, akademi kejuruan yang siap menerima mahasiswa(i) mancanegara.

Fukuoka / Sekolah negeri
九州大学

|

Kyushu University
Informasi ini tidak tersedia dalam bahasa yang anda pilih.Silakan pilih bahasa lain.
Informasi dalam bahasa Jepang
Informasi dalam bahasa Inggris
Informasi fakultas
Department of Bioresource and Bioenvironment
http://www.isc.kyushu-u.ac.jp/g30/programs-a.html
The mission of the Department of Bioresource and Bioenvironment is to accumulate the knowledge and wisdom required to answer these challenges through the study of life, water, the soil, forests, and the earth, and to share that knowledge, passing it on to future generations as a common asset of humankind in such a way that it can be used to provide an affluent coexistence for both humanity and the global environment at the same time.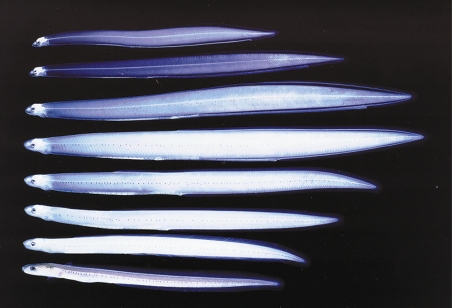 International Undergraduate Program in Bioresource and Bioenvironment
This program is geared toward the current, real-world issues on life sciencesenvironmental sustainability, and policy and economic development. Students enrolled in this program will be part of a Faculty with a multidisciplinary nature, boasting 90 years of tradition and experience in research and education, not just locally but in the global stage as well. Being multidisciplinary, this program covers both natural and social sciences, and students may choose to specialize in: (1) Bioresource Production, Engineering and Economics; (2) Applied Biosciences and Biotechnology; (3) Animal Resources; and (4) Forestry and Forest Products. With the pool of experts that we have, we are able to guide the students as they do research in areas like crop science, marine science, animal science, forestry, environmental science and engineering, molecular bioscience and biotechnology, food science, bioresource and bioenvironmental economics, policy and management, and many others. We are confident that as students graduate and leave the university, they will be well prepared and equipped to face the issues in the contemporary world or to continue for further studies.

For more information, visit: www.agr.kyushu-u.ac.jp/english/international/
Daftar sekolah yang terakhir diliat
---


---
Copyright(C) 1999-2019 The Asian Students Cultural Association & Benesse Corporation. All Right Reserved.