JPSS, Informasi universitas dan pasca sarjana di Jepang > Mencari tempat belajar sekolah dari Aichi Universitas > Toyohashi University of Technology > Engineering
Bagi Anda yang ingin melanjutkan studi ke Toyohashi University of Technology. JAPAN STUDY SUPPORT merupakan situs informasi studi di Jepang untuk para pelajar/mahasiswa(i) mancanegara yang dikelola bersama oleh The Asian Students Cultural Association (ABK) dan Benesse Corp. Kami menyediakan informasi rinci per fakultas, termasuk Fakultas Engineering, Toyohashi University of Technology. Bagi yang mencari informasi melanjutkan studi ke Toyohashi University of Technology, silakan memanfaatkannya. Selain itu, kami juga menyediakan informasi sekitar 1300 universitas, pascasarjana, universitas yunior, akademi kejuruan yang siap menerima mahasiswa(i) mancanegara.

Aichi / Sekolah negeri
豊橋技術科学大学

|

Toyohashi University of Technology
Informasi ini tidak tersedia dalam bahasa yang anda pilih.Silakan pilih bahasa lain.
Informasi dalam bahasa Jepang
Informasi dalam bahasa Inggris
Informasi fakultas
Admission Policy
Toyohashi University of Technology provides unique bachelor's, master's or doctoral courses in technology that are geared toward producing creative, practical-minded leaders in different fields of technology, and the education received at our university also provides students with an appreciation of humanity, international perspectives and responsible coexistence with the environment. Our university is also at the forefront of conducting cutting-edge technological and scientific research for the future.
The following points outline the type of student this university seeks to enroll:
(1) Those who have respect for humanity and the environment, and endeavor to contribute to local communities or to the world as a whole.
(2) Those who have a strong interest in exploring scientific or technological problems, and possess the required basic academic ability to do so.
(3) Those who take the initiative for their own education with the mindset of being a pioneer in a new field of science or technology.
Cultivating advanced technicians and leading human resources
While the majority of our student intake comes from technical colleges, graduates of both normal and industrial high schools are also welcomed as freshmen. We offer our students a coherent education from undergraduate through to graduate level, helping them to acquire the superior technological development skills that will drive Japan's industrial sector. We also aim to cultivate first class human resources, possessed of a broad perspective and flexible intellect, a wealth of scholarly knowledge and the research and development skills necessary to open the way for globalization.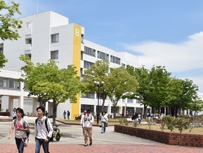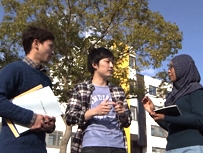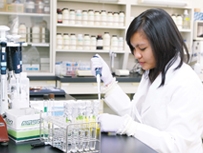 Informasi mahasiswa asing terdaftar (Tahun fiskal)
2017

Daftar jurusan
Mechanical Engineering
The Department of Mechanical Engineering aims to cultivate technicians capable of applying their knowledge of the fundamental areas of mechanics, control, systems engineering, materials engineering, production systems engineering, and energy conversion engineering to developing 'monozukuri' (manufacturing) .
*Monozukuri is a unique Japanese manufacturing style that encompasses the ability and spirit to manufacture excellent products while managing to continually improve the processes and systems involved.
http://www.tut.ac.jp/english/introduction/department01.html
http://www.me.tut.ac.jp/
Electrical and Electronic Information Engineering
This Department aims to cultivate technicians capable of excelling in the advanced core fields of electrical and electronic engineering and energy systems, as well as the integrated field of electrical devices and sensors, and finally information and communication technology fields such as wireless communication systems and information networks.
http://www.tut.ac.jp/english/introduction/department02.html
http://www.ee.tut.ac.jp/
Computer Science and Engineering
In addition to equipping students with the skills to create advanced, large-scale information systems, and the understanding of the mechanisms and applications involved with human intellectual systems, this Department aims to cultivate expert information system technicians capable of managing the whole process of innovation from creation to building and operation.
http://www.tut.ac.jp/english/introduction/department03.html
http://www.cs.tut.ac.jp/
Environmental and Life Sciences
Architecture and Civil Engineering
The Department of Architecture and Civil Engineering is committed to equipping students with a good balance of expert technical skills in the areas of architecture and civil engineering, and aims to cultivate engineers capable of using this knowledge, along with knowledge of the liberal arts and social sciences, in order to resolve social issues.
http://www.tut.ac.jp/english/introduction/department05.html
http://www.ace.tut.ac.jp/
Daftar sekolah yang terakhir diliat
---




Please give brief words for students hesitating to study in Japan
---
Copyright(C) 1999-2018 The Asian Students Cultural Association & Benesse Corporation. All Right Reserved.