JPSS, Informasi universitas dan pasca sarjana di Jepang > Mencari tempat belajar sekolah dari Tokyo Universitas > Tokyo University of Science > Management
Bagi Anda yang ingin melanjutkan studi ke Tokyo University of Science. JAPAN STUDY SUPPORT merupakan situs informasi studi di Jepang untuk para pelajar/mahasiswa(i) mancanegara yang dikelola bersama oleh The Asian Students Cultural Association (ABK) dan Benesse Corp. Kami menyediakan informasi rinci per fakultas, termasuk Fakultas EngineeringatauFakultas Science and TechnologyatauFakultas ManagementatauFakultas Science Division 1atauFakultas Pharmaceutical SciencesatauFakultas Industrial Science and Technology(2021~Faculty of Advanced Engineering), Tokyo University of Science. Bagi yang mencari informasi melanjutkan studi ke Tokyo University of Science, silakan memanfaatkannya. Selain itu, kami juga menyediakan informasi sekitar 1300 universitas, pascasarjana, universitas yunior, akademi kejuruan yang siap menerima mahasiswa(i) mancanegara.
Informasi ini tidak tersedia dalam bahasa yang anda pilih.Silakan pilih bahasa lain.
Informasi dalam bahasa Jepang
Informasi dalam bahasa Inggris
Informasi fakultas
Education and research into practical management theories and techniques from a new perspective, that goes beyond the framework of typical liberal arts and science fields.
The School of Management utilizes the existing knowledge that TUS has as a comprehensive science university as a foundation in its research and education into management techniques from a new perspective, a perspective that positively utilizes both quantitative and empirical approaches as it reaches beyond the bounds of typical liberal arts and science fields. Education in the School of Management focuses on empirical management theory and techniques, and aims to not just deepen students' understanding and knowledge in the field of management, but to foster autonomous and independent individuals capable of recognizing, analyzing and choosing the appropriate method of resolving issues in management. This aim is realized by students working with advising faculty on the outcome of scientific-based research, carrying out presentations on their findings, and conducting Graduation Research, the core of all education in the School. Graduation Research involves students recognizing a problem, analyzing data, exploring solutions to resolve the issue and finally, giving a publically reviewed presentation for evaluation. It is through these processes that students will acquire strong research skills and techniques.
Fujimi Building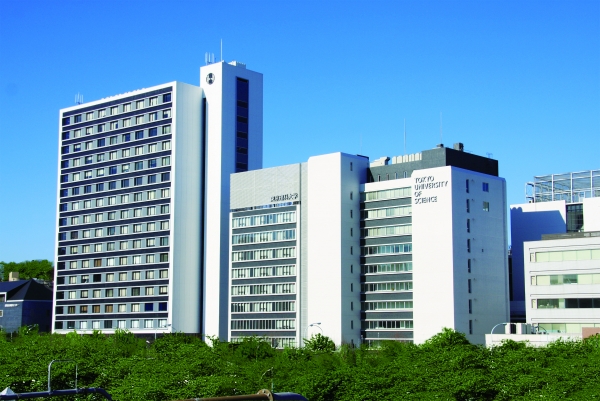 Kagurazaka Building

Daftar jurusan
Department of Management
Features
The Department of Management aims to foster individuals who can act independently as they tackle management issues from a global perspective. In addition to fostering a deep understanding of management, the Department also aims to develop strong problem recognition and analytical skills, as well as the system design capabilities necessary in finding solutions to these problems. One of the main features of the Department of Management at is that, unlike the conventional Departments of Management, which focus on the liberal arts field, our curriculum also puts emphasis on quantitative and empirical approaches in science and engineering. In their 2nd and 3rd year students participate in seminar classes and conduct in-depth research into their chosen specialist field from areas such as Management Strategy, Marketing, Accounting Finance and Information Management.
Department of Business Economics
Features
In recent years, fields such as econometrics, experimental economics, game theory and finance have been forming a new core of business analysis. There is also an increasing demand for data scientists knowledgeable in artificial intelligence and big data utilization. The Department of Business Economics meets the needs of modern society through a structured program with leading-edge education in business analysis. Through small-group instruction, the Department fosters qualitative and quantitative thinking skills, creativity and high ethical standards in developing the following kind of students.
◆Individuals with a thorough understanding of statistics and data science, who are capable of utilizing data analysis and prediction and discovery techniques, and applying them to problem resolution in the fields of economics and management.
◆Individuals capable of analyzing human decision-making from both practical and theoretical perspectives, who can scientifically interpret market structures with an in-depth knowledge of economics.
◆Individuals with extensive knowledge of finance, who are capable of conducting a broad-ranging analysis of financial markets and human financial behavior and applying their knowledge and techniques to financial practices.
Daftar sekolah yang terakhir diliat
---



---
Copyright(C) 1999-2021 The Asian Students Cultural Association & Benesse Corporation. All Right Reserved.