JPSS, Informasi universitas dan pasca sarjana di Jepang > Mencari tempat belajar sekolah dari Saitama Universitas > Tokyo International University > English Track Program
Bagi Anda yang ingin melanjutkan studi ke Tokyo International University. JAPAN STUDY SUPPORT merupakan situs informasi studi di Jepang untuk para pelajar/mahasiswa(i) mancanegara yang dikelola bersama oleh The Asian Students Cultural Association (ABK) dan Benesse Corp. Kami menyediakan informasi rinci per fakultas, termasuk Fakultas English Track ProgramatauFakultas Business and CommerceatauFakultas EconomicsatauFakultas International RelationsatauFakultas Human and Social SciencesatauFakultas Language Communication, Tokyo International University. Bagi yang mencari informasi melanjutkan studi ke Tokyo International University, silakan memanfaatkannya. Selain itu, kami juga menyediakan informasi sekitar 1300 universitas, pascasarjana, universitas yunior, akademi kejuruan yang siap menerima mahasiswa(i) mancanegara.

Saitama / Sekolah swasta
東京国際大学

|

Tokyo International University
Panduan fasilitas
TIU Campus
TIU's two main campuses are located about 15 minutes from each other on foot.
At Campus 1, the home to E-Track students, flags of all countries representing TIU students flutter at the front entrance, symbolizing the international academic atmosphere of the university.
English Plaza
The English Plaza provides academic advice on paper writing, speaking, and other communicative skills from native English speaking instructors. It also serves as an international exchange arena between Japanese and international students.
Willamette University (American Studies Program)
Sharing campus facilities and dormitories of Willamette University, TIU provides an American Studies Program that offers students the opportunity to pursue academic goals while developing intercultural awareness through various club activities and cultural events.
Japanese Plaza
The Japanese Plaza is a perfect place for international students who wish to learn Japanese. Students can receive support and advice for their Japanese language studies from the Japanese Language Institute instructors. The instructors and student staff plan engaging events to promote communication between Japanese students and international students.
Cafeteria
With its vaulted ceilings, counter seats, sofas, warm lighting, and wood-centric aesthetic, the cafeteria gives students an open, comfortable place to have lunch and study. One of our cafeterias is Halal.
International Houses
Tokyo International University operates four International Dormitories near Campus 2. These dormitories are offered to first year international students coming from all over the world to Japan. Residence Assistants (RAs) are available on-site to give assistance to international students so that they can smoothly assimilate to their new life in Japan.
Digital Discovery Lab
We opened a new Digital Discovery Lab (DDL) in spring of 2019 that will function as one of several labs that will enable DBI students to maximize their potential.
Ikebukuro Campus (opening in September of 2023)
In 2023 TIU will be opening a new urban international campus in the metropolitan area of Ikebukuro, where the university will centralize its efforts to globalize TIU education. The English Track Program, as well as other global education functions will be centralized at this new campus and approximately 3,500 of the 7,000 students studying at the Kawagoe campus will be relocated to here.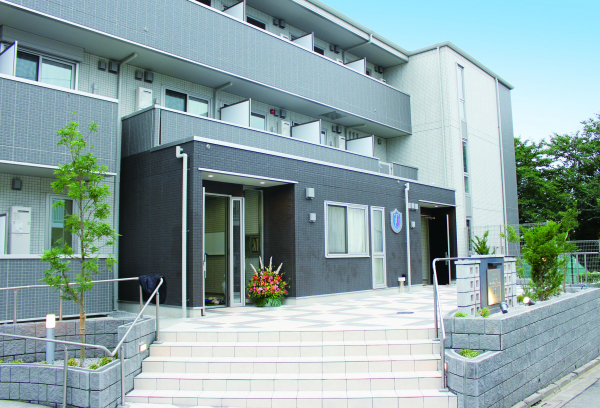 TIU International House R1
Willamette University (Oregon, U.S.)
Daftar sekolah yang terakhir diliat
---


---
Copyright(C) 1999-2021 The Asian Students Cultural Association & Benesse Corporation. All Right Reserved.