JPSS, Informasi universitas dan pasca sarjana di Jepang > Mencari tempat belajar sekolah dari Kyoto Universitas > Doshisha University
Bagi Anda yang ingin melanjutkan studi ke Doshisha University. JAPAN STUDY SUPPORT merupakan situs informasi studi di Jepang untuk para pelajar/mahasiswa(i) mancanegara yang dikelola bersama oleh The Asian Students Cultural Association (ABK) dan Benesse Corp. Kami menyediakan informasi rinci per fakultas, termasuk Fakultas The Institute for the Liberal ArtsatauFakultas TheologyatauFakultas LettersatauFakultas LawatauFakultas EconomicsatauFakultas CommerceatauFakultas Science and EngineeringatauFakultas Social StudiesatauFakultas Policy StudiesatauFakultas Culture and Information ScienceatauFakultas Health and Sports ScienceatauFakultas Life and Medical SciencesatauFakultas PsychologyatauFakultas Global CommunicationsatauFakultas Global and Regional Studies, Doshisha University. Bagi yang mencari informasi melanjutkan studi ke Doshisha University, silakan memanfaatkannya. Selain itu, kami juga menyediakan informasi sekitar 1300 universitas, pascasarjana, universitas yunior, akademi kejuruan yang siap menerima mahasiswa(i) mancanegara.

Kyoto / Sekolah swasta
同志社大学

|

Doshisha University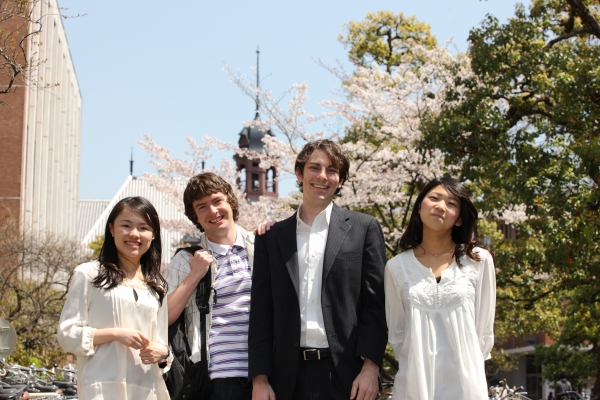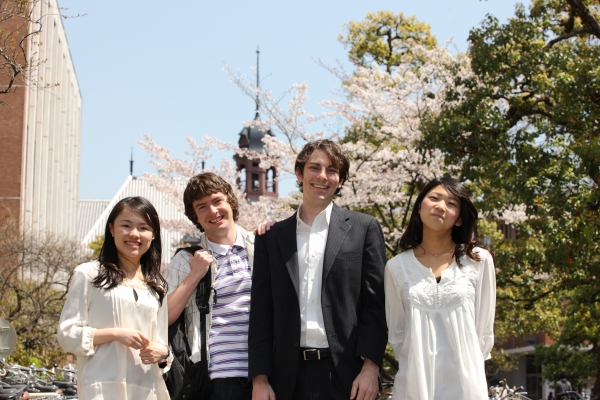 "Learn to Live and Live to Learn" with the history of 141 years, developing frontiers of "wisdom"

Our founding spirit consists of three main principles: Christianity, Liberalism and Internationalism. Doshisha was founded by Joseph Hardy Neesima in 1875 as the first Japanese school advocating the teaching of Christianity. Doshisha has more than 29,000 students and 1,517 of them are from outside Japan.
We offers English-based degree programs designed for degree-seeking undergraduate and graduate students.

【English-based Degree Programs】
(Undergraduate Program)
・The Institute for the Liberal Arts

(Graduate Program) 
・International Science and Technology Course at the Graduate School of Science and Engineering / Life and Medical Sciences
http://istc.doshisha.ac.jp/en/
・Global MBA
Master's Degree Program, Global Business and Management Studies
http://gmba.doshisha.ac.jp/en/
Doshisha Business School
・Graduate School of Global Studies
http://global-studies.doshisha.ac.jp/en/index.html
Doshisha University Daftar fakultas


---
Copyright(C) 1999-2017 The Asian Students Cultural Association & Benesse Corporation. All Right Reserved.