JPSS, Informasi universitas dan pasca sarjana di Jepang > Mencari tempat belajar sekolah dari Aichi Universitas > Nagoya University > Engineering
Bagi Anda yang ingin melanjutkan studi ke Nagoya University. JAPAN STUDY SUPPORT merupakan situs informasi studi di Jepang untuk para pelajar/mahasiswa(i) mancanegara yang dikelola bersama oleh The Asian Students Cultural Association (ABK) dan Benesse Corp. Kami menyediakan informasi rinci per fakultas, termasuk Fakultas EngineeringatauFakultas HumanitiesatauFakultas EducationatauFakultas LawatauFakultas EconomicsatauFakultas InformaticsatauFakultas ScienceatauFakultas MedicineatauFakultas Agricultural Sciences, Nagoya University. Bagi yang mencari informasi melanjutkan studi ke Nagoya University, silakan memanfaatkannya. Selain itu, kami juga menyediakan informasi sekitar 1300 universitas, pascasarjana, universitas yunior, akademi kejuruan yang siap menerima mahasiswa(i) mancanegara.

Aichi / Sekolah negeri
名古屋大学

|

Nagoya University
Informasi ini tidak tersedia dalam bahasa yang anda pilih.Silakan pilih bahasa lain.
Informasi dalam bahasa Jepang
Informasi dalam bahasa Inggris
Engineering


Informasi fakultas
Nagoya University Global 30 International Programs
About School of Engineering
The education provided in Nagoya University targets the growth of "methodical mind and creativity". The education in the School of Engineering focuses on the fundamental and professional educations in the engineering field so that the students will be capable of various engineering techniques. We are seeking creative and independent-minded students with rich humanity, who are ambitious to challenge the improvement of future society and culture.
http://www.engg.nagoya-u.ac.jp/en/dept/dept.html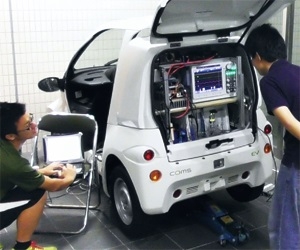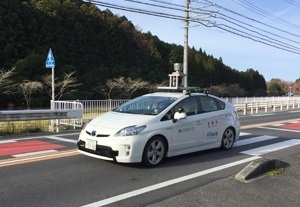 Informasi mahasiswa asing terdaftar (Tahun fiskal)
2012

Daftar jurusan
Chemical and Biological Engineering
The research and education provided in the course ranges from the development of materials such as medicine, polymer molecule to manufacturing of related products.
Physical Science and Engineering
The course aims to develop future materials, physics and energy sources. The students in this course will learn cutting edge skills and knowledge such as advanced materials, characteristics and phenomena observed in new functional materials, information in nature and life and systematization and utilization of quantum energy.
Electrical and Electronic Engineering and Information Engineering
The field of Electrical Engineering and Computer Science has developed drastically in the 20th century, and is still recognized as one of the most innovative field. The students in this course will acquire broad knowledge in engineering fields such as energy and environment technologies, nano-technology, electronics technology, automotive control, information-communication technology and information-processing technology.
Mechanical and Aerospace Engineering
The education in this course covers broad field of mechanical engineering including mechatronics and aerospace engineering. All the students will be engaged in research on cutting edge technologies to learn problem-solving approaches.
Civil Engineering and Architecture
Swifturbanization, deterioration of natural environment, the advent of information-based society and other recent trends in the field of Civil Engineering and Architectureare have resulted in an increase in joint project by the civil engineering and architecture fields. Our research and education aims to achieve a better social environment encompassing the field trends introduced above.
Daftar sekolah yang terakhir diliat
---




How much did you pay for the initial cost to study in Japan?
---
Copyright(C) 1999-2017 The Asian Students Cultural Association & Benesse Corporation. All Right Reserved.