JPSS, for information about studying in Japan's universities and graduate schools. > Search Japanese Universities in Tokyo. > Musashino University > Economics
To Foreign Students Considering Studying in Musashino University. JAPAN STUDY SUPPORT is a website jointly operated by The Asian Students Cultural Association and Benesse Corporation. It provides information about studying in Japan.
The website also provides detailed information about Musashino University and its faculties of Global Studies, Economics, Literature, Human Sciences, Law, and Engineering. Take full advantage of the site to learn everything you would like to know about Musashino University.
In addition, information for about 1,300 universities, graduate schools, two-year colleges, and vocational schools that accept foreign students is also posted.
Tokyo / Private
武蔵野大学

|

Musashino University

Facility guide
Ariake Campus
The Ariake Campus was opened in April 2012 in the Ariake area of Tokyo's Odaiba district. Close to Kasumigaseki, where most of Japan's cabinet ministries are located, Marunouchi, with its mass of major company head offices, and the central hub and gateway to the skies, Narita Airport, the area truly is a center for accumulating information from around the globe.
The environmentally-friendly campus facilities were also designed with the latest earthquake countermeasures in mind.
Musashino Campus
Set in Musashino, an area rich in history and tradition that is also the birthplace of numerous literary works, the Musashino Campus is surrounded in nature, making for a clam and serene atmosphere in which students can use the latest practical-training and library facilities. The closest station is Kichijouji – also the area of Tokyo voted as the No.1 place people want to live.
Free On-Campus Wifi
All current students can access the free Wifi 'MU-NET', making it possible to smoothly access their own personal computers, tablets and smartphones anywhere on campus.
The Ariake Campus was established in 2012 and is located near the Tokyo Waterfront City, an area that is gaining a lot of attention as a match center for the 2020 Tokyo Olympics.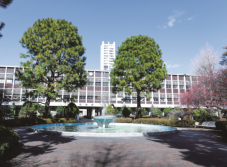 The birthplace of Musashino University. A beautiful campus surrounded in lush greenery and set in a truly academic part of Tokyo.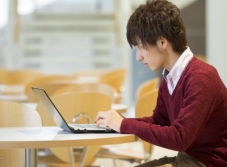 Students can use their laptops and tablets to access the free internet from within the classrooms, the cafeteria, and all around campus.
Recent viewing history of schools
---




What is the best experience of you at studying in Japan?
---
Copyright(C) 1999-2017 The Asian Students Cultural Association & Benesse Corporation. All Right Reserved.