日本留學信息網站JPSS > 從東京都的從大學來尋找留學之學校 > 武蔵野大学 > Economics
準備前往武蔵野大学留學的各位: 由財團法人亞洲學生文化協會及倍楽生(倍樂生)股份有限公司共同營運的Japan Study Support是提供外國留學生日本留學資訊的網站。武蔵野大学Global Studies學部、経済學部、Literature學部、Human Sciences學部、Law學部、Engineering學部等等,各科系的詳細資訊都分別刊載在此網站。有需要武蔵野大学留學資訊的各位同學,請多多利用此網站查詢。另外,此網站上也有刊載約招收留學生的1300所大學、大學院、短大、專門學校等資訊。
東京都 / 私立
武蔵野大学

|

Musashino University

設施介紹指南
Ariake Campus
The Ariake Campus was opened in April 2012 in the Ariake area of Tokyo's Odaiba district. Close to Kasumigaseki, where most of Japan's cabinet ministries are located, Marunouchi, with its mass of major company head offices, and the central hub and gateway to the skies, Narita Airport, the area truly is a center for accumulating information from around the globe.
The environmentally-friendly campus facilities were also designed with the latest earthquake countermeasures in mind.
Musashino Campus
Set in Musashino, an area rich in history and tradition that is also the birthplace of numerous literary works, the Musashino Campus is surrounded in nature, making for a clam and serene atmosphere in which students can use the latest practical-training and library facilities. The closest station is Kichijouji – also the area of Tokyo voted as the No.1 place people want to live.
Free On-Campus Wifi
All current students can access the free Wifi 'MU-NET', making it possible to smoothly access their own personal computers, tablets and smartphones anywhere on campus.
The Ariake Campus was established in 2012 and is located near the Tokyo Waterfront City, an area that is gaining a lot of attention as a match center for the 2020 Tokyo Olympics.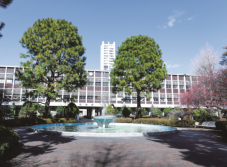 The birthplace of Musashino University. A beautiful campus surrounded in lush greenery and set in a truly academic part of Tokyo.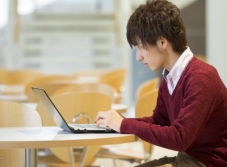 Students can use their laptops and tablets to access the free internet from within the classrooms, the cafeteria, and all around campus.
最近的學校閱歷
---




請對日本留學的魅力發表一下你的看法
---
Copyright(C) 1999-2017 The Asian Students Cultural Association & Benesse Corporation. All Right Reserved.