日本留学信息网站JPSS > 从爱知县的从大学中查询 > 名古屋大学 > Engineering
正在考虑去名古屋大学留学的各位: Japan Study Support 是财团法人亚洲学生文化协会和倍楽生(倍乐生)股份有限公司共同主办的面向外国留学生的日本留学信息网。 名古屋大学的Engineering 学部、Humanities 学部、Education 学部、Law 学部、Economics 学部、Informatics 学部、Science 学部、Medicine 学部、Agricultural Sciences 学部等,不同系的详细信息都分别登载在此信息网上。正在寻找名古屋大学的留学信息的各位同学,请利用此网查询。另外,在此网上登载着约1300条大学、大学院、短大、专门学校正在招收留学生的信息。
爱知县 / 国立
名古屋大学

|

Nagoya University
Engineering

学系信息
Nagoya University Global 30 International Programs
About School of Engineering
The education provided in Nagoya University targets the growth of "methodical mind and creativity". The education in the School of Engineering focuses on the fundamental and professional educations in the engineering field so that the students will be capable of various engineering techniques. We are seeking creative and independent-minded students with rich humanity, who are ambitious to challenge the improvement of future society and culture.
http://www.engg.nagoya-u.ac.jp/en/dept/dept.html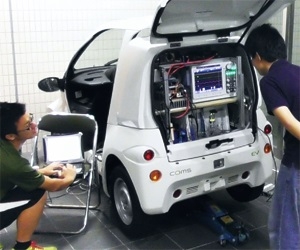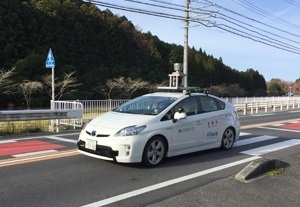 在籍留学生信息(年度)
2012

科目/专业一览
Chemical and Biological Engineering
The research and education provided in the course ranges from the development of materials such as medicine, polymer molecule to manufacturing of related products.
Physical Science and Engineering
The course aims to develop future materials, physics and energy sources. The students in this course will learn cutting edge skills and knowledge such as advanced materials, characteristics and phenomena observed in new functional materials, information in nature and life and systematization and utilization of quantum energy.
Electrical and Electronic Engineering and Information Engineering
The field of Electrical Engineering and Computer Science has developed drastically in the 20th century, and is still recognized as one of the most innovative field. The students in this course will acquire broad knowledge in engineering fields such as energy and environment technologies, nano-technology, electronics technology, automotive control, information-communication technology and information-processing technology.
Mechanical and Aerospace Engineering
The education in this course covers broad field of mechanical engineering including mechatronics and aerospace engineering. All the students will be engaged in research on cutting edge technologies to learn problem-solving approaches.
Civil Engineering and Architecture
Swifturbanization, deterioration of natural environment, the advent of information-based society and other recent trends in the field of Civil Engineering and Architectureare have resulted in an increase in joint project by the civil engineering and architecture fields. Our research and education aims to achieve a better social environment encompassing the field trends introduced above.
最近的学校阅历
---




对正在抉择是否留学日本的同学说一句话
---
Copyright(C) 1999-2017 The Asian Students Cultural Association & Benesse Corporation. All Right Reserved.