日本留學信息網站JPSS > 從愛知縣的從大學來尋找留學之學校 > 中京大学 > Management
準備前往中京大学留學的各位: 由財團法人亞洲學生文化協會及倍楽生(倍樂生)股份有限公司共同營運的JAPAN STUDY SUPPORT是提供外國留學生日本留學資訊的網站。中京大学Management學部、Psychology學部、Contemporary Sociology學部、Law學部、Economics學部、Business and Public Policies學部、Engineering學部、Health and Sport Science學部、World Englishes學部、International Liberal Studies學部等等,各科系的詳細資訊都分別刊載在此網站。有需要中京大学留學資訊的各位同學,請多多利用此網站查詢。另外,此網站上也有刊載約招收留學生的1300所大學、大學院、短大、專門學校等資訊。

愛知縣 / 私立
中京大学

|

Chukyo University

您所選擇的語言目前尚未有資訊上傳,請選擇其他語言閱覽
使用日文查詢資訊
使用英文查詢資訊
使用中文(簡體字)瀏覽

學生生活支助
Scholarships (30% fee reduction)
In order to offset variations in exchange rates, Chukyo University offers foreign students a 30% reduction in course fees.
International Centre Lounges
There are two lounges in the Nagoya campus International Centre. The Agora lounge is a place where international students often gather to talk with other Chukyo students. The Salone lounge is intended as a Japanese-free zone, where intercultural communication can take place in a variety of languages.
http://nc.chukyo-u.ac.jp/internationalexchanges/center.html
International Centre Facebook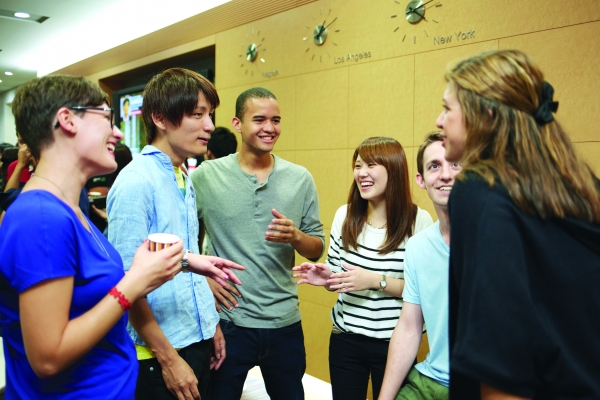 International Centre lounge
Study Partner
Study tour
最近的學校閱歷


---
Copyright(C) 1999-2017 The Asian Students Cultural Association & Benesse Corporation. All Right Reserved.