日本留學信息網站JPSS > 從崎玉縣的從大學來尋找留學之學校 > 東京国際大学 > TIU E-Track
準備前往東京国際大学留學的各位: 由財團法人亞洲學生文化協會及倍楽生(倍樂生)股份有限公司共同營運的JAPAN STUDY SUPPORT是提供外國留學生日本留學資訊的網站。東京国際大学TIU E-Track學部、Business and Commerce學部、Economics學部、International Relations學部、Human and Social Sciences學部、Language Communication學部等等,各科系的詳細資訊都分別刊載在此網站。有需要東京国際大学留學資訊的各位同學,請多多利用此網站查詢。另外,此網站上也有刊載約招收留學生的1300所大學、大學院、短大、專門學校等資訊。

崎玉縣 / 私立
東京国際大学

|

Tokyo International University
TIU E-Track
《Tokyo International University》E-Track Program – Spring & Fall 2018 Intake

Application Period: November 17 – December 1, 2017
For all applicants both residing in and outside Japan

Please read the Application Guideline carefully before you apply.
Application Guideline:
http://www.tiu.ac.jp/english/etrack/asset/docs/application_guideline_2018.pdf
Online application: https://tiu.applyjapan.com/
(Registration will be open from November 10 to December 1, 2017, 17:00 JST.)


If you have any questions regarding the application process or Tokyo International University, we would be more than happy to assist you anytime.

e-mail: etrack@tiu.ac.jp
TEL: +81-3-3362-9644
設施介紹指南
TIU Campus
TIU's two main campuses are located about 15 minutes from each other on foot.
At Campus 1, the home to E-Track students, flags of all countries representing TIU students flutter at the front entrance, symbolizing the international academic atmosphere of the university.
English PLAZA
The English PLAZA provides academic advice on paper writing, speaking, and other communicative skills from native English speaking instructors. It also serves as an international exchange arena between Japanese and international students.
Willamette University (American Studies Program)
Sharing campus facilities and dormitories of Willamette University, TIU provides an American Studies Program that offers students the opportunity to pursue academic goals while developing intercultural awareness through various club activities and cultural events.
Japanese PLAZA
The Japanese PLAZA, established in 2016, is a perfect place for international students who wish to learn Japanese. Students can receive support and advice for their Japanese language studies from the Japanese Language Institute instructors. The instructors and student staff plan engaging events to promote communication between Japanese students and international students.
Cafeteria
With its vaulted ceilings, counter seats, sofas, warm lighting, and wood-centric aesthetic, the cafeteria gives students an open, comfortable place to have lunch and study.
International Houses
Tokyo International University operates four International Dormitories near Campus 2. These dormitories are offered to first year international students coming from all over the world to Japan. Residence Assistants (RAs) are available on-site to give assistance to international students so that they can smoothly assimilate to their new life in Japan.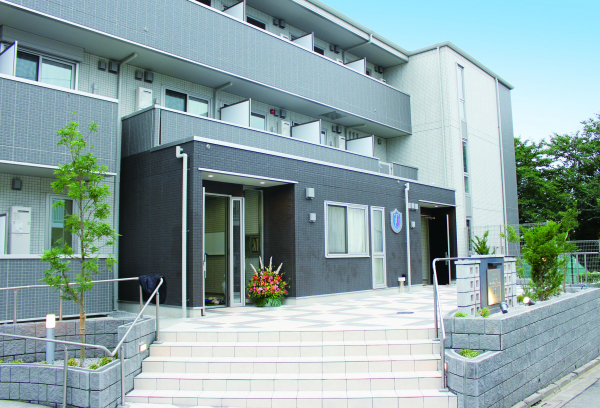 TIU International House R1
Willamette University (Oregon, U.S.)
---




因為什麽樣的目的選擇了現在的學校、學部?
---
Copyright(C) 1999-2017 The Asian Students Cultural Association & Benesse Corporation. All Right Reserved.