日本留学信息网站JPSS > 从东京都的从大学中查询 > 慶應義塾大学 > GIGA (Global Information and Governance Academic) Program -Faculty of Policy Management/Faculty of Environment and Information Studies
正在考虑去慶應義塾大学留学的各位: JAPAN STUDY SUPPORT 是财团法人亚洲学生文化协会和倍楽生(倍乐生)股份有限公司共同主办的面向外国留学生的日本留学信息网。 慶應義塾大学的GIGA (Global Information and Governance Academic) Program -Faculty of Policy Management/Faculty of Environment and Information Studies 学部、Letters 学部、Economics 学部、Law 学部、Business and Commerce 学部、Medicine 学部、Science and Technology 学部、Policy Management 学部、Environment and Information Studies 学部、Pharmacy 学部、PEARL (Programme in Economics for Alliances, Research and Leadership) 学部等,不同系的详细信息都分别登载在此信息网上。正在寻找慶應義塾大学的留学信息的各位同学,请利用此网查询。另外,在此网上登载着约1300条大学、大学院、短大、专门学校正在招收留学生的信息。
GIGA (Global Information and Governance Academic) Program -Faculty of Policy Management/Faculty of Environment and Information Studies
设施介绍指南
Shonan Fujisawa Media Center (Library)
The focal point of the campus is a four-story edifice that houses the Shonan Fujisawa Media Center. The center offers an extensive array of reference materials that contains more than 340,000 books, journal titles and audiovisual resources. In addition to this, it provides online services that allow students to remotely access more than 50,000 e-journals and e-books within its digital library. Students may also use the audiovisual equipment and studios at the center to prepare presentation materials for group projects and research work.
The SFC Campus Network System (SFC-CNS)
The SFC Campus Network System (SFC-CNS) features an ultra-high speed (10 Gbps - 40 Gbps) intra-campus infrastructure. Through this system, students can register online for courses, and submit reports and class evaluations. All students are assigned their own email account and allotted 10 GB of disk space for personal storage.
The Gamma Building (Gym)
A fully equipped gym, the Gamma Building features a training room with exercise machines and weights, specialized facilities for judo, kendo, volleyball, basketball, dance and table tennis, and locker rooms and showers.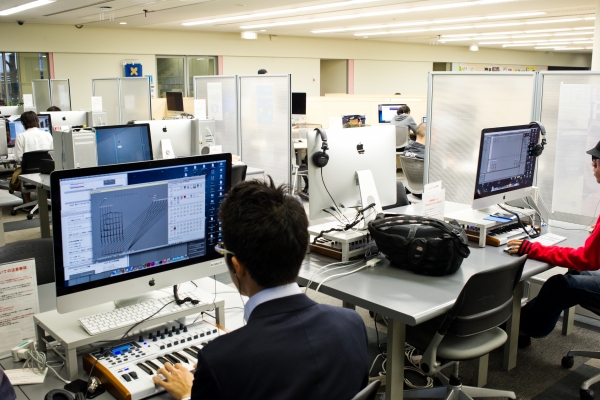 Shonan Fujisawa Media Center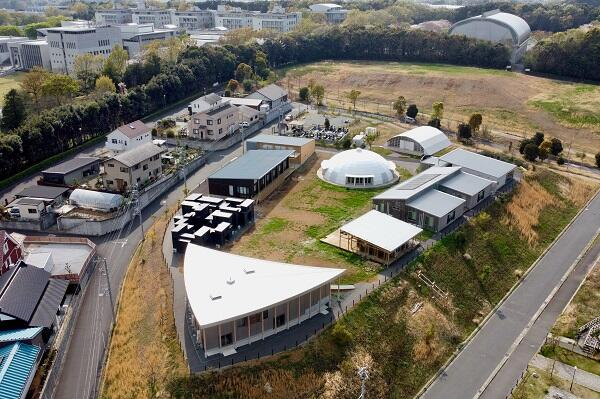 Students can utilize wireless LAN at anywhere in SFC.
最近的学校阅历
---




请对日本留学的魅力发表一下你的看法
---
Copyright(C) 1999-2018 The Asian Students Cultural Association & Benesse Corporation. All Right Reserved.