Trang thông tin về du học đại học,cao học tại Nhật JPSS > Tìm nơi du học từ Tokyo Đại học > Hosei University > Business Administration
Dành cho các bạn đang có dự định du học trường Hosei University. JAPAN STUDY SUPPORT là trang thông tin về du học Nhật Bản dành cho du học sinh nước ngoài, được đồng vận hành bởi Hiệp hội Asia Gakusei Bunka và Công ty cổ phần Benesse Corporation. Trang này đăng các thông tin Ngành EconomicshoặcNgành Business AdministrationhoặcNgành Sustainability StudieshoặcNgành Global and Interdisciplinary StudieshoặcNgành Hosei University Japanese Language ProgramhoặcNgành LawhoặcNgành LettershoặcNgành Social ScienceshoặcNgành Intercultural CommunicationhoặcNgành Social Policy and AdministrationhoặcNgành Lifelong Learning and Career StudieshoặcNgành Engineering and DesignhoặcNgành Bioscience and Applied ChemistryhoặcNgành Science and EngineeringhoặcNgành Sports and Health StudieshoặcNgành Computer and Information Sciences của Hosei University cũng như thông tin chi tiết về từng ngành học, nên nếu bạn đang tìm hiểu thông tin du học liên quan tới Hosei University thì hãy sử dụng trang web này.Ngoài ra còn có cả thông tin của khoảng 1.300 trường đại học, cao học, trường đại học ngắn hạn, trường chuyên môn đang tiếp nhận du học sinh.

Tokyo / Tư lập
法政大学

|

Hosei University
Hiện tại chưa cập nhập thông tin bằng ngôn ngữ bạn đã chọn. Hãy xem bằng ngôn ngữ khác.
Xem thông tin bằng tiếng Nhật
Xem thông tin bằng tiếng Anh
Business Administration
English-based Degree Programs Brochure and Video Released (for undergraduate students)

◆To learn more about English-based Degree Programs, or listen to what Hosei students said, please refer to the following website for the Brochure (PDF) and Video:
http://www.hosei.ac.jp/english/for_admission/ebdp/

【Global Business Program (GBP) application period is now open!】
◆Global Business Program(GBP):
The Global Business Program (GBP) is a newly designed program integrated as part of the Faculty of Business Administration at Hosei University, that commenced in September 2016. Its foundation is based on the objective to develop human resources for the management of globalized businesses in the 21st century-which is often called "The Asian Century".
Please refer to the following website for more information regarding GBP:
http://gbp.hosei.ac.jp/

◆Fall Admission Schedule:
・Application Period: Tuesday, February 27, 2018 to Friday, March 23, 2018
・Announcement of successful applicants: Tuesday, May 22, 2018
・Enrollment Procedure Period: Tuesday, May 22, 2018 to Tuesday, June 19, 2018

◆Online application for Hosei University Fall Admission:
http://exam.52school.com/guide/hosei-ebdp/

For more information regarding application procedure, please contact us at: kokusain@hosei.ac.jp

Hỗ trợ đời sống sinh hoạt sinh viên
Tuition Reduction and Scholarship Programs for International Students
Student Life Support
We provide support for the well-being of students and the primary goal of their study abroad, their student life. We have established the following student life consultation and support systems for international students.
http://www.hosei.ac.jp/ic/gairyu/seikatsu/gakugyo.html
Career Support
The Career Center collects job information for Hosei University students. The center also provides job-hunting services and activities for students including career guidance, job-hunting intensive seminars, and interview strategy courses.
http://www.hosei.ac.jp/ic/gairyu/seikatsu/shushoku.html
Hosei International Student Association
The Hosei International Student Association is an organization whose purpose is to build friendship and cooperation between international students, both in their studies and in their daily lives. There is an annual General Assembly as well as various events planned throughout the year.
http://www.hosei.ac.jp/ic/gairyu/ryugaku/index.html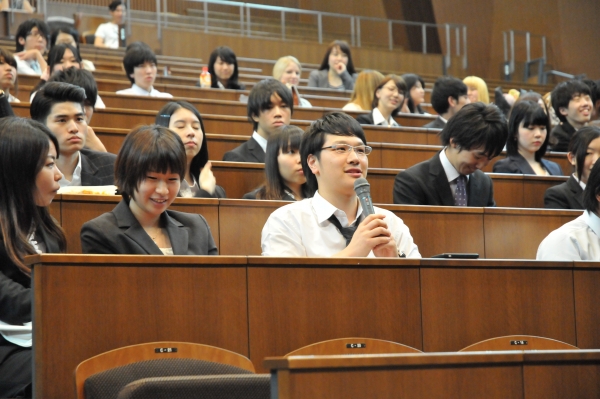 The International Student Speech Contest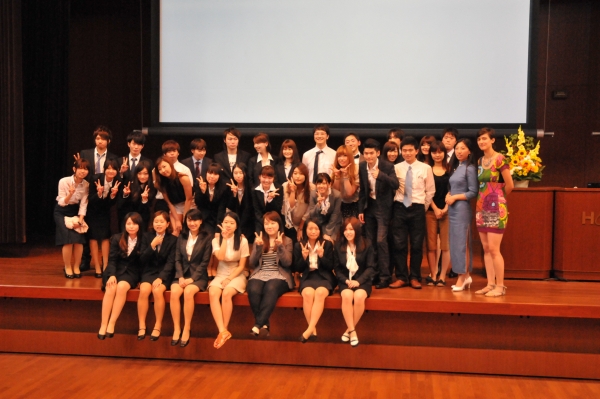 The International Student Speech Contest
Danh sách các trường đã xem gần đây




Please give brief words for students hesitating to study in Japan
---
Copyright(C) 1999-2018 The Asian Students Cultural Association & Benesse Corporation. All Right Reserved.