Trang thông tin về du học đại học,cao học tại Nhật JPSS > Tìm nơi du học từ Chiba Đại học > International University of Health and Welfare > giảng viên y tế
Dành cho các bạn đang có dự định du học trường International University of Health and Welfare. JAPAN STUDY SUPPORT là trang thông tin về du học Nhật Bản dành cho du học sinh nước ngoài, được đồng vận hành bởi Hiệp hội Asia Gakusei Bunka và Công ty cổ phần Benesse Corporation. Trang này đăng các thông tin Ngành giảng viên y tếhoặcNgành Health ScienceshoặcNgành Health and WelfarehoặcNgành PharmacyhoặcNgành Health Sciences at FukuokahoặcNgành Nursing and Rehabilitation Science at OdawarahoặcNgành Khoa Điều dưỡng tại NaritahoặcNgành Khoa Chăm sóc Sức khỏe NaritahoặcNgành Psychology and Health Care Management at AkasakahoặcNgành Pharmacy at Fukuoka của International University of Health and Welfare cũng như thông tin chi tiết về từng ngành học, nên nếu bạn đang tìm hiểu thông tin du học liên quan tới International University of Health and Welfare thì hãy sử dụng trang web này.Ngoài ra còn có cả thông tin của khoảng 1.300 trường đại học, cao học, trường đại học ngắn hạn, trường chuyên môn đang tiếp nhận du học sinh.
Hiện tại chưa cập nhập thông tin bằng ngôn ngữ bạn đã chọn. Hãy xem bằng ngôn ngữ khác.
Xem thông tin bằng tiếng Nhật
Xem thông tin bằng tiếng Anh
giảng viên y tế
【School of Medicine】From 1 to 15 in Nov., we accept applications for "The Second Round of the Special Entrance Examination for International Students", "The Second Round of the Special Entrance Examination for Returnee Students & Students of International School"

The application deadline is Monday, 15th November 2021


For more information click here.
https://narita.iuhw.ac.jp/igakubu/en/admission/special.html

◇Inquiries◇
International University of Health and Welfare Admissions Office
E-mail: admission@iuhw.ac.jp
Please feel free to contact us via e-mail if you have any inquires.

Thông tin ngành học
An Unprecedented Level of Medical Education
・An international learning environment with 1 in 7 students being from abroad.
・A wide variety of courses taught in English.
・An active learning environment where students initiate and participate.
・90 weeks of a clinical clerkship longer than the world average.
・All 6th year students participate in overseas clinical training program for at least 4 weeks.
・Faculty comprises a large number of international faculty, as well as Japanese faculty who have extensive overseas experiences in clinical practice, research and education.

The School of Medicine employs approximately 300 full-time faculty (including 30 foreign faculty), a number much larger than 160 designated by the standard of establishment of university. In order to enhance students' international mindedness medical personnels, IUHW carefully selects faculty who is not only outstanding in the areas of clinical training, education and research, but who also has extensive overseas experiences.
These faculty are placed evenly within our departments.
Experts in medical education preparing students for national medical practitioner examination
・A team of professors who have led medical education in Japan
・An integrated curriculum from the lower grades of study.
・Support faculty and students by 25 full-time faculty of the Office of Medical Education.
・Comprehensive lectures provided for the 6th year students to prepare for the national medical practitioner qualifying examination and 24-hour study rooms are available.
Top-class facilities and equipments making comprehensive practical education and clinical training environment possible
・Cutting-edge facilities and equipments, including one of the world's largest simulation centers, measuring over 5,300㎡.
・Five university hospitals and numerous clinical research centers (including group affiliated hospitals and facilities) providing opportunities for students to carry out clinical training.
・IUHW Narita Hospital, with 642 beds, to open in Narita City in 2020.
・A general home care center and 200-bed nursing and health care facility for the elderly to meet the needs of a community-based integrated care system.
・"International Telemedicine Center" and "Center for International Research of Infectious Diseases" to research risk management for emerging infectious diseases worldwide.
Wide-open IUHW's door to students flying around both domestic and abroad.
・A 6-year total tuition fee of 18.5 million JPY, lower than any other private university medical schools nationwide.
・Generous financial support programs including academic loans and IUHW special scholarships.
・Enrollment capacity of 140 students per year, including 20 international students.
・Special honor scholarship for students who have shown outstanding academic performance.
・Special Entrance Examination for Returnee Students & Students of International School.
Graduate School and Research Department
・Collaboration with the Graduate School of Medicine and the Graduate School of Public Health.
・The Graduate School offers a variety of courses and works with the undergraduate school to provide an integrated education.
・An Institute of Medical Genomics that aims to promote medical genome research and treatments.
・An Advanced Reproductive Medicine Research Center, Center for Microorganism Education & Research and Innovation and Research Center.
Inter-professional education that the university of health and welfare can only provide
・Students gain specialized knowledge, and learn about the interrelationships between professions in health, medicine and welfare.
・Students engage in exercises to deepen their understanding of team-based medical care skills that are paramount in a medical environment.
・Students engage in training thanks to the cooperation in training facilities, patients, clients, instructors and others.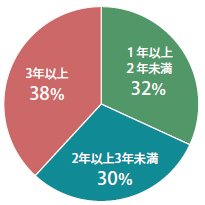 Percentage of faculty who have clinical or academic experience overseas.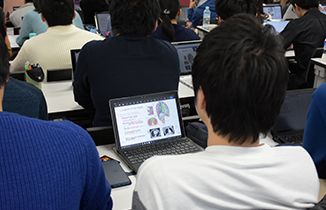 English is used for the first two years and Japanese from the third year onwards.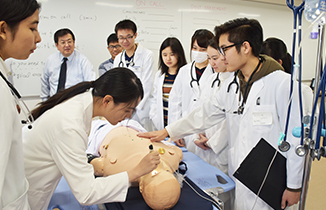 One of the largest simulation centers in the world.

Thông tin Du học sinh của trường (theo niên khóa)
2020
Danh sách các trường đã xem gần đây
---
---
Copyright(C) 1999-2022 The Asian Students Cultural Association & Benesse Corporation. All Right Reserved.