Trang thông tin về du học đại học,cao học tại Nhật JPSS > Tìm nơi du học từ Ibaraki Đại học > University of Tsukuba > Bachelor's Program in Global Issues
Dành cho các bạn đang có dự định du học trường University of Tsukuba. JAPAN STUDY SUPPORT là trang thông tin về du học Nhật Bản dành cho du học sinh nước ngoài, được đồng vận hành bởi Hiệp hội Asia Gakusei Bunka và Công ty cổ phần Benesse Corporation. Trang này đăng các thông tin Ngành Japan-Expert ProgramhoặcNgành Bachelor's Program in Global IssueshoặcNgành School of Humanities and CulturehoặcNgành School of Human ScienceshoặcNgành School of Science and EngineeringhoặcNgành School of Medicine and Medical ScienceshoặcNgành School of Health and Physical EducationhoặcNgành School of Art and DesignhoặcNgành School of InformaticshoặcNgành School of Social and International StudieshoặcNgành School of Life and Environmental Sciences của University of Tsukuba cũng như thông tin chi tiết về từng ngành học, nên nếu bạn đang tìm hiểu thông tin du học liên quan tới University of Tsukuba thì hãy sử dụng trang web này.Ngoài ra còn có cả thông tin của khoảng 1.300 trường đại học, cao học, trường đại học ngắn hạn, trường chuyên môn đang tiếp nhận du học sinh.

Ibaraki / Quốc lập
筑波大学

|

University of Tsukuba
Hiện tại chưa cập nhập thông tin bằng ngôn ngữ bạn đã chọn. Hãy xem bằng ngôn ngữ khác.
Xem thông tin bằng tiếng Nhật
Xem thông tin bằng tiếng Anh
Bachelor's Program in Global Issues
[University of Tsukuba] Applications for the Bachelor's Program in Global Issues are now accepted.
Please access to our online application system in order to input date and upload image files during this period :noon, March 1 (Thu.) to 5 p.m., April 3 (Tue.), 2018 (Japan Standard Time).

Online Application System
https://entry.ap-graduate.tsukuba.ac.jp/undergraduate/bpgi/

Bachelor's Program in Global Issues Website
http://bpgi.tsukuba.ac.jp/
Thông tin ngành học
Program Summary
The objectives of the Degree Program shall be to cultivate human resources who will acquire broad basic knowledge for gaining an overall perspective of global issues, who will enthusiastically seek on their own information and technology beyond their particular fields to resolve problems related to human beings and the environment, and who are capable of making decisions on optimal solutions from among many options.
BPGI is a four-year degree program which is taught in English.

Degree to be acquired: Bachelor of Arts and Science

What are Global Issues?
Global Issue stands for complex contemporary issues, which are related to the entire globe. These issues are intertwined with various stakeholders and phenomena, and therefore, it is not easy to solve them by using a traditional approach. Global Issues can be seen in our daily lives, and we must try to find a solution from our daily lives. For example, even a piece of bread that you have had for breakfast could highlight issues like the significant cost of energy used to import wheat, the wage and human rights issues of people engaged in production and transportation, mass disposal, and biased food distribution in the world.
What can you learn?
You can learn about the literacy in global issues, which means that you can learn what global issues are and how you can resolve them from the perspectives of "Environment" and "Human". The "Environment" fields are divided into "Earth Environment" and "Risk and Security" issues. On the other hand, the "Human" fields are divided into "Human Health and Wellbeing" and "Social Diversity and Inclusiveness" issues.

You will acquire knowledge on these four issues comprehensively and can develop specialties with your own interests.

What kind of courses are offered?
This is not just a conventional course to teach knowledge. Many original Problem/Program Based Learning (PBL) courses are in store to build the students' strength to think for themselves and find their solution to global issues. Courses reinforcing their area of specialization can also be taken depending on their interest.
What career can you pursue?
After graduating from BPGI, you can become involved in international organizations, research institutions, or global enterprises according to your own interests, in any place or country in the world, to solve various global issues with flexible, logical, and creative thinking skills and highly specialized knowledge.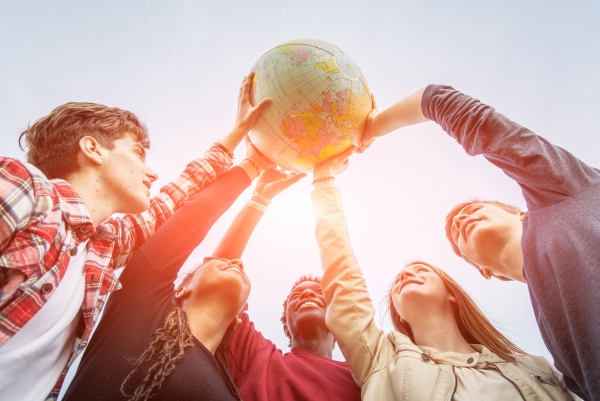 Thông tin Du học sinh của trường (theo niên khóa)
2016
Danh sách các trường đã xem gần đây
---


---
Copyright(C) 1999-2019 The Asian Students Cultural Association & Benesse Corporation. All Right Reserved.