Trang thông tin về du học đại học,cao học tại Nhật JPSS > Tìm nơi du học từ Tokyo Cao học > Meiji University > Science and Technology
Dành cho các bạn đang có dự định du học trường Meiji University. JAPAN STUDY SUPPORT là trang thông tin về du học Nhật Bản dành cho du học sinh nước ngoài, được đồng vận hành bởi Hiệp hội Asia Gakusei Bunka và Công ty cổ phần Benesse Corporation. Trang này đăng các thông tinScience and TechnologyhoặcLawhoặcGraduate School of Commerce and ManagementhoặcGraduate school of Political Science and EconomicshoặcGraduate school of Business AdministrationhoặcGraduate school of Arts and LettershoặcGraduate School of AgriculturehoặcJuris Doctor CoursehoặcProfessional AccountancyhoặcGovernance StudieshoặcGlobal BusinesshoặcGraduate school of Information and CommunicationhoặcHumanitieshoặcAdvanced Mathematical ScienceshoặcGraduate School of Global Japanese StudieshoặcGraduate school of Global Governance của Meiji University cũng như thông tin chi tiết về từng khoa nghiên cứu, nên nếu bạn đang tìm hiểu thông tin du học liên quan tới Meiji University thì hãy sứ dụng trang này.Ngoài ra còn có cả thông tin của khoảng 1.300 trường đại học, cao học, trường đại học ngắn hạn, trường chuyên môn đang tiếp nhận du học sinh.
Hiện tại chưa cập nhập thông tin bằng ngôn ngữ bạn đã chọn. Hãy xem bằng ngôn ngữ khác.
Xem thông tin bằng tiếng Nhật
Xem thông tin bằng tiếng Anh
Xem thông tin bằng tiếng Hàn quốc
Giới thiệu cơ sở vật chất của trường
"Your Guide to Meiji"
By accessing the link below, you can watch video clips on topics such as the support and assistance being provided to international students, information about campus life, dormitories, the campus vicinity, the Aikido Club and the International Exchange Lounge.

http://www.meiji.ac.jp/cip/english/meiji_guide/movies/
Intellectual Property Center
The Meiji University Intellectual Property Center is a technology licensing organization accredited by the Ministry of Economy, Trade and Industry and the Ministry of Education based on the "Act on the Promotion of Technology Transfer from Universities to Private Business Operators" commonly known as an approved "TLO" (Technology Licensing Organization).
Meiji University acquires the rights for its research results and then transfers the technology beyond the university. From there, the cycle of intellectual creativity is sustained and royalties earned are returned to researchers and the university.
AV Hall
AV Hall (283 seats) is indispensable for displaying images for natural science classes and research presentations. It is equipped with 2 projector screens for slides and videos and a 4-language simultaneous interpretation system. AV Hall can also be utilized for academic conferences, events, other school activities.
Ikuta Structural Test Building
In April 1999, the Ikuta Structural Test Building was completed in the Meiji University Ikuta Campus. This test building was built and established as a result of the selection of a research project by the Ministry of Education Science Frontier Concept (in 1998) entitled, "Building structures tolerant of intense vibration and research on the improvement of the seismic capacity of structures in machinery".
Machinery Shop
In the machine shop, students can carry out work practice using various machinery tools that have been made available, such as a general-purpose lathe and a milling machine. In addition, computer numerical controlled (CNC) lathes and milling machines, high-precision molding and grinding machines, and electrical and wire-cut discharge machines are utilized widely as experimental equipment during students' graduation research work.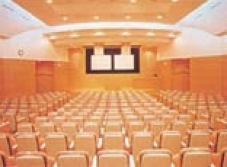 Ikuta Structural Test Building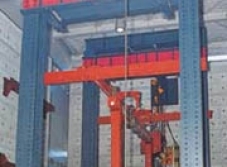 Danh sách các trường đã xem gần đây
---




How did you learn Japanese language?
---
Copyright(C) 1999-2017 The Asian Students Cultural Association & Benesse Corporation. All Right Reserved.