JPSS, Informasi universitas dan pasca sarjana di Jepang > Mencari tempat belajar sekolah dari Aichi Universitas > Chukyo University > Global Studies (Global Liberal Studies)
Bagi Anda yang ingin melanjutkan studi ke Chukyo University. JAPAN STUDY SUPPORT merupakan situs informasi studi di Jepang untuk para pelajar/mahasiswa(i) mancanegara yang dikelola bersama oleh The Asian Students Cultural Association (ABK) dan Benesse Corp. Kami menyediakan informasi rinci per fakultas, termasuk Fakultas ManagementatauFakultas Global Studies (Global Liberal Studies)atauFakultas PsychologyatauFakultas Contemporary SociologyatauFakultas LawatauFakultas EconomicsatauFakultas Policy StudiesatauFakultas EngineeringatauFakultas Health and Sport Science, Chukyo University. Bagi yang mencari informasi melanjutkan studi ke Chukyo University, silakan memanfaatkannya. Selain itu, kami juga menyediakan informasi sekitar 1300 universitas, pascasarjana, universitas yunior, akademi kejuruan yang siap menerima mahasiswa(i) mancanegara.

Aichi / Sekolah swasta
中京大学

|

Chukyo University
Informasi ini tidak tersedia dalam bahasa yang anda pilih.Silakan pilih bahasa lain.
Informasi dalam bahasa Jepang
Informasi dalam bahasa Inggris
Informasi fakultas
Global Liberal Studies (GLS) Started April 2020!
Global Liberal Studies (GLS) is an interdisciplinary major that helps students acquire the broad skills and knowledge of the social sciences and humanities needed to become independent thinkers, lifelong learners, and responsible global citizens in a rapidly changing world. The major is fully English-medium instruction (EMI), in which all classes are content-based and taught by professors from various academic fields within the humanities and social sciences. Thus students must already have English as their first or second language as a foundation for successful study in the program.

GLS major focuses on developing a well-rounded awareness and mastery of the great works, thinkers, and intellectual traditions that have helped to shape the globalized world we live in today. Students can choose from a wide range of classes offered in English from the different concentrations within the School of Global Studies (国際学部) in order to develop a holistic knowledge of the world's cultures, philosophies, politics, societies, and religions through different historical periods.

GLS promotes small seminar-size classes in which students will have ample time for discussion and writing. In addition, we promote an active experiential approach to learning, in which students must visit actual sites (museums, theatres, historical landmarks) related to their study, and participate in internships or volunteer work in order to deepen their understanding and gain practical problem-solving abilities which will be useful in their future careers.

The School of Global Studies offers a World Language Program whereby the GLS students earn 40 or more credits for the Japanese language education. Our program is designed for students who have never learned the Japanese language or are at a beginner's level to understand the Japanese linguistic structures and learn useful daily expressions and basic phrases step by step. By the time they graduate, they will be able to comprehend short articles written for native Japanese speakers and to communicate orally according to various situations and types of people. Specifically, the goal is to reach Level N2 or Nl in the Japanese-Language Proficiency Test. The students who have passed Level Nl in the Japanese­Language Proficiency Test are eligible to take 「College-level Japanese Language I A-IVB」. 「Japanese Language I A - II D」. 「Japanese Affairs I A -IDB」or「Business Japanese I·II」. These courses are originally designed for international students other than the GLS students.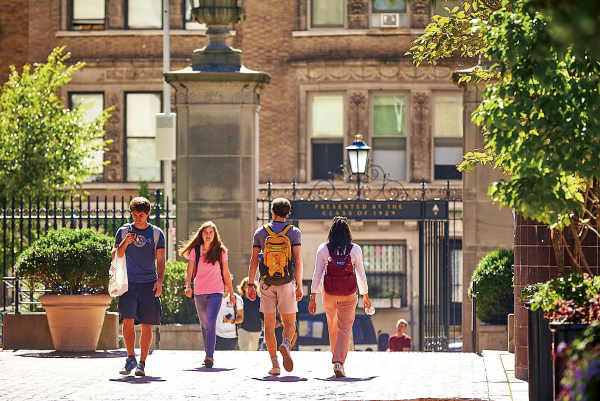 Daftar sekolah yang terakhir diliat
---


---
Copyright(C) 1999-2021 The Asian Students Cultural Association & Benesse Corporation. All Right Reserved.