JPSS, Informasi universitas dan pasca sarjana di Jepang > Mencari tempat belajar sekolah dari Tokyo Universitas > Hosei University > Business Administration
Bagi Anda yang ingin melanjutkan studi ke Hosei University. JAPAN STUDY SUPPORT merupakan situs informasi studi di Jepang untuk para pelajar/mahasiswa(i) mancanegara yang dikelola bersama oleh The Asian Students Cultural Association (ABK) dan Benesse Corp. Kami menyediakan informasi rinci per fakultas, termasuk Fakultas EconomicsatauFakultas Business AdministrationatauFakultas Sustainability StudiesatauFakultas Global and Interdisciplinary StudiesatauFakultas Japanese Language ProgramatauFakultas LawatauFakultas LettersatauFakultas Social SciencesatauFakultas Intercultural CommunicationatauFakultas Social Policy and AdministrationatauFakultas Lifelong Learning and Career StudiesatauFakultas Engineering and DesignatauFakultas Bioscience and Applied ChemistryatauFakultas Science and EngineeringatauFakultas Sports and Health StudiesatauFakultas Computer and Information Sciences, Hosei University. Bagi yang mencari informasi melanjutkan studi ke Hosei University, silakan memanfaatkannya. Selain itu, kami juga menyediakan informasi sekitar 1300 universitas, pascasarjana, universitas yunior, akademi kejuruan yang siap menerima mahasiswa(i) mancanegara.

Tokyo / Sekolah swasta
法政大学

|

Hosei University
Informasi ini tidak tersedia dalam bahasa yang anda pilih.Silakan pilih bahasa lain.
Informasi dalam bahasa Jepang
Informasi dalam bahasa Inggris
Business Administration
[HOSEI University] Global Business Program(GBP) Application is open from Monday, March 2, 2020

>Global Business Program(GBP)
The Global Business Program (GBP) is a newly designed program integrated as part of the Faculty of Business Administration at Hosei University, that commenced in September 2016. Its foundation is based on the objective to develop human resources for the management of globalized businesses in the 21st century-which is often called "The Asian Century".
Please refer to the following website for more information regarding GBP:
http://gbp.hosei.ac.jp/

>Schedule
・Application Period: Monday, March 2, 2020 to Thursday, March 19, 2020
・Announcement of successful applicants: Tuesday, May 19, 2020
・Enrollment Procedure Period: Tuesday, May 19, 2020 to Tuesday, June 9, 2020
・Enrollment: Thursday, September 10, 2020
<Important> The above dates are based on Japan Standard Time.

>Application Guidelines
The latest application guidelines for Fall 2020 admission are now available at
http://exam.52school.com/guide/hosei-ebdp/guidebook/

>To learn more about English-based Degree Programs, or listen to what Hosei students said, please refer to the following website for the Brochure (PDF) and Video:
http://www.hosei.ac.jp/english/admissions/ebdp/

For more information regarding application procedure, please contact us at ebdp-i@ml.hosei.ac.jp

Dukungan untuk kehidupan mahasiswa
Tuition Reduction and Scholarship Programs for International Students
Student Life Support
We provide support for the well-being of students and the primary goal of their study abroad, their student life. We have established the following student life consultation and support systems for international students.
http://www.hosei.ac.jp/ic/gairyu/seikatsu/gakugyo.html
Career Support
The Career Center collects job information for Hosei University students. The center also provides job-hunting services and activities for students including career guidance, job-hunting intensive seminars, and interview strategy courses.
http://www.hosei.ac.jp/ic/gairyu/seikatsu/shushoku.html
Hosei International Student Association
The Hosei International Student Association is an organization whose purpose is to build friendship and cooperation between international students, both in their studies and in their daily lives. There is an annual General Assembly as well as various events planned throughout the year.
http://www.hosei.ac.jp/ic/gairyu/ryugaku/index.html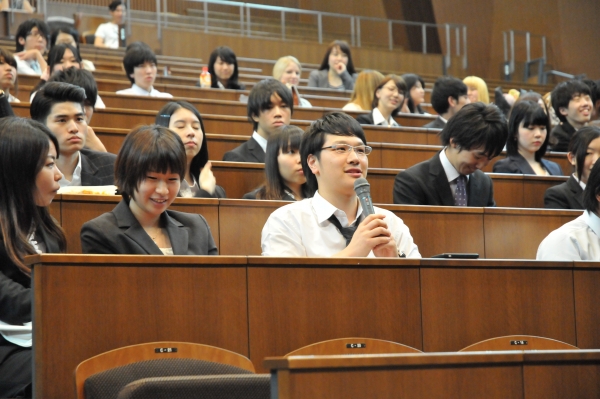 The International Student Speech Contest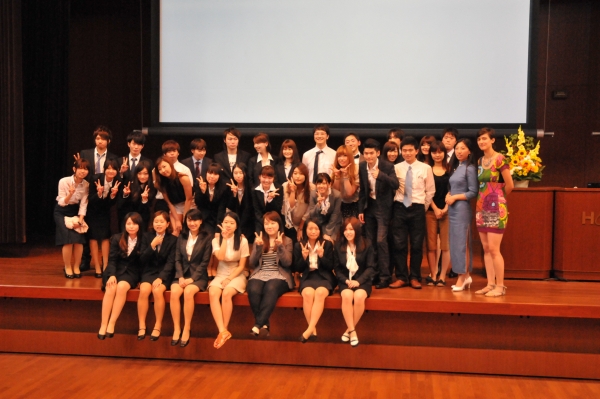 The International Student Speech Contest
Daftar sekolah yang terakhir diliat




Berapa biaya awal yang Anda keluarkan untuk sekolah di Jepang?
---
Copyright(C) 1999-2020 The Asian Students Cultural Association & Benesse Corporation. All Right Reserved.