JPSS, Informasi universitas dan pasca sarjana di Jepang > Mencari tempat belajar sekolah dari Tokyo Universitas > Hosei University > Economics
Bagi Anda yang ingin melanjutkan studi ke Hosei University. JAPAN STUDY SUPPORT merupakan situs informasi studi di Jepang untuk para pelajar/mahasiswa(i) mancanegara yang dikelola bersama oleh The Asian Students Cultural Association (ABK) dan Benesse Corp. Kami menyediakan informasi rinci per fakultas, termasuk Fakultas EconomicsatauFakultas Business AdministrationatauFakultas Sustainability StudiesatauFakultas Global and Interdisciplinary StudiesatauFakultas Hosei University Japanese Language ProgramatauFakultas LawatauFakultas LettersatauFakultas Social SciencesatauFakultas Intercultural CommunicationatauFakultas Social Policy and AdministrationatauFakultas Lifelong Learning and Career StudiesatauFakultas Engineering and DesignatauFakultas Bioscience and Applied ChemistryatauFakultas Science and EngineeringatauFakultas Sports and Health StudiesatauFakultas Computer and Information Sciences, Hosei University. Bagi yang mencari informasi melanjutkan studi ke Hosei University, silakan memanfaatkannya. Selain itu, kami juga menyediakan informasi sekitar 1300 universitas, pascasarjana, universitas yunior, akademi kejuruan yang siap menerima mahasiswa(i) mancanegara.

Tokyo / Sekolah swasta
法政大学

|

Hosei University
Informasi ini tidak tersedia dalam bahasa yang anda pilih.Silakan pilih bahasa lain.
Informasi dalam bahasa Jepang
Informasi dalam bahasa Inggris
Economics
【HOSEI University】HOSEI Short-term Scholarship Program for High School Students (HOSEI-SSP)

HOSEI Short-term Scholarship Program for High School Students (HOSEI-SSP) will be held on December 5 to December 9, 2017.

We invite you to join HOSEI-SSP, an exciting and unique study abroad experience at HOSEI University, an international university in Tokyo, Japan. High school students from 7 countries in Asia (Cambodia, Indonesia, Laos, Malaysia, Myanmar, Thailand and Vietnam) who graduate from and enter college in 2018, 2019 or 2020 are welcome to apply. You can get scholarship!

For more information: http://www.hosei.ac.jp/english/NEWS/2017/170710.html

Panduan fasilitas
Tama Campus
The Tama Campus follows the contours of the rolling Tama Hills in a design integrated with its natural surroundings. The campus includes buildings for the Faculties of Economics and Social Sciences, the Faculty of Social Policy and Administration building with its barrier-free design, the Faculty of Sports and Health Studies, which has a fitness studio, as well as other specialized faculty buildings with various features and facilities. All this allows students to fully enjoy their life on a comfortable campus. Some lecture halls have multimedia capabilities and remote learning facilities, and there are other student support facilities such as ATMs and a clinic, which provide conveniences normally found in urban settings. Students can enjoy the beauty of the nature surrounding the campus as the four seasons pass, and famous nature spots of the greater Tokyo area such as Mount Takao, Lake Shiroyama, Lake Tsukuiko, and the Tama Zoo are nearby . Students, university staff, and faculty also often interact with the local communities that surround the campus, including Machida, Sagamihara, and Hachioji .

Tama Campus Introduction: http://www.hosei.ac.jp/campus/tama/index.html
Campus Facilities: http://www.hosei.ac.jp/campus/shisetsu/tama/index.html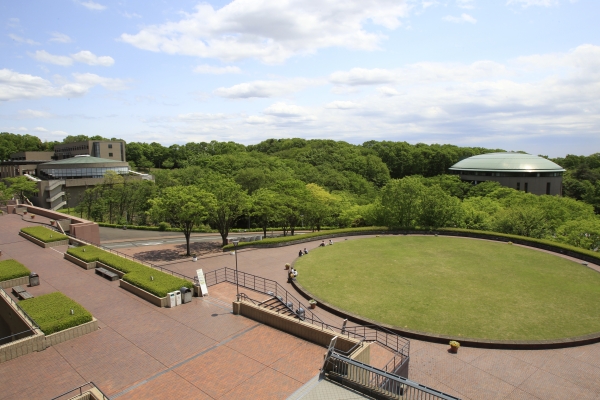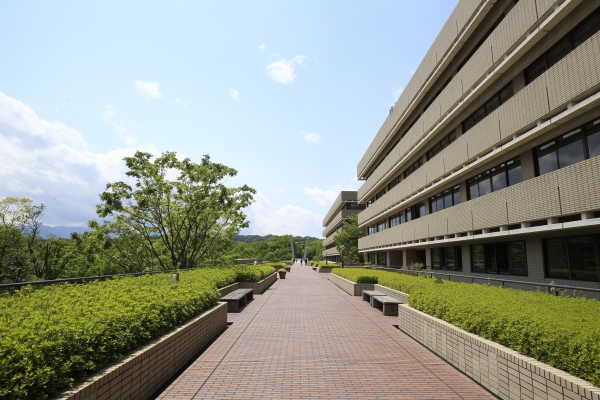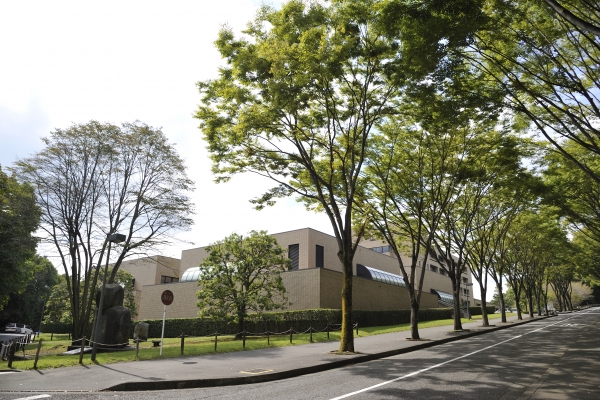 Faculty of Economics Building
Daftar sekolah yang terakhir diliat
---




Give me brief words to express attractiveness of studying in Japan!
---
Copyright(C) 1999-2017 The Asian Students Cultural Association & Benesse Corporation. All Right Reserved.