JPSS, Informasi universitas dan pasca sarjana di Jepang > Mencari tempat belajar sekolah dari Kanagawa Universitas > Yokohama National University > YOKOHAMA Global Education Program (YGEP)
Bagi Anda yang ingin melanjutkan studi ke Yokohama National University. JAPAN STUDY SUPPORT merupakan situs informasi studi di Jepang untuk para pelajar/mahasiswa(i) mancanegara yang dikelola bersama oleh The Asian Students Cultural Association (ABK) dan Benesse Corp. Kami menyediakan informasi rinci per fakultas, termasuk Fakultas YOKOHAMA Global Education Program (YGEP)atauFakultas YOKOHAMA Creative-City Studies (YCCS)atauFakultas College of EconomicsatauFakultas College of Business AdministrationatauFakultas College of Engineering ScienceatauFakultas College of Urban Sciences, Yokohama National University. Bagi yang mencari informasi melanjutkan studi ke Yokohama National University, silakan memanfaatkannya. Selain itu, kami juga menyediakan informasi sekitar 1300 universitas, pascasarjana, universitas yunior, akademi kejuruan yang siap menerima mahasiswa(i) mancanegara.

Kanagawa / Sekolah negeri
横浜国立大学

|

Yokohama National University
Informasi ini tidak tersedia dalam bahasa yang anda pilih.Silakan pilih bahasa lain.
Informasi dalam bahasa Jepang
Informasi dalam bahasa Inggris
Panduan fasilitas
Four Student Dormitories
YNU provides 4 dormitories with a total of more than 600 rooms for international students. The rent costs between 10,540 and 61,500 yen per month. Some dormitories allow international students to extend their stay for the second year and beyond, and have a limited number of rooms for married couples and families.
Central Library
Open and comfortable environments in the central library guarantee effective reading and studies. With roughly 710,000 books and 1,200 seats, the library is also used as a multi-functional space equipped with a common learning space, a working studio, a media hall, a cafe and other facilities. There are two other libraries on campus: the Social Science Library and the Science and Technology Library.
Student Center
The center provides one-stop services for consultation and applications regarding scholarships, tuition exemption, dormitories, visa renewal, extracurricular activities, exchange programs, job hunting, and so forth. In addition, automated certificate issuing machines are available for obtaining various certificates. Students can also use "Nandemo Sodan Shitsu" (the all-round support service).
Cafeterias and Food Shops
There are 3 cafeterias on campus: Cherche, Cafeteria 1 (Renga Kan) and Cafeteria 2 (College of Engineering Science Cafeteria), providing nutritious and affordable meals for students and staff members of YNU. Meals can also be bought at a cafe, University Cooperative (CO-OP), a convenience store, and food trucks.
Physical Education Facilities
YNU has a gymnasium (with arena, judo hall, kendo hall, dance room, training room), athletic field, baseball field, tennis courts, swimming pool, football field, futsal field, archery field, Japanese archery field, and other athletic facilities. They are mostly used for gym classes in the regular curriculum, but students are actively encouraged to use them for voluntary extracurricular activities, and the exercise facilities and shared club facilities are fully equipped.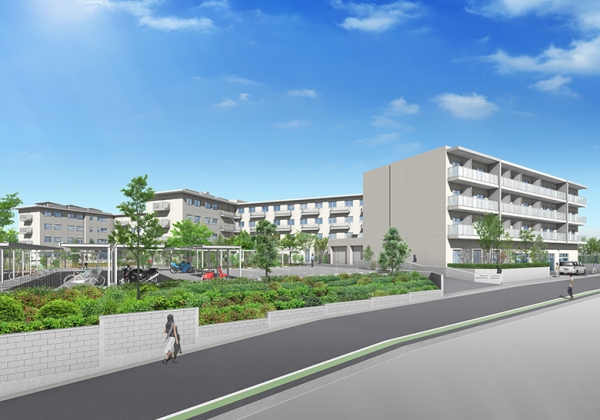 Tokiwadai International Residence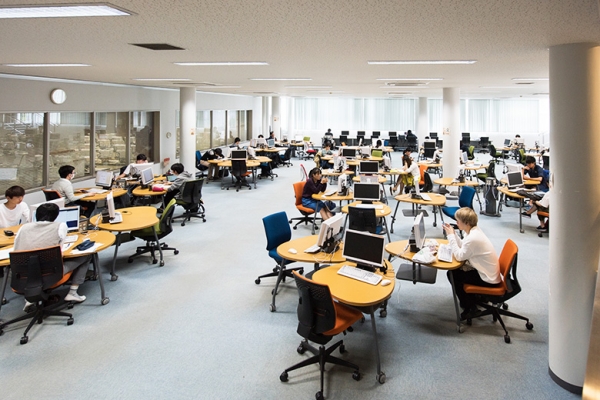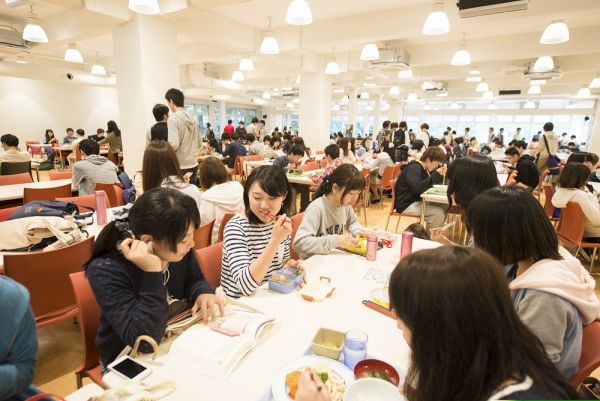 Daftar sekolah yang terakhir diliat
---


---
Copyright(C) 1999-2020 The Asian Students Cultural Association & Benesse Corporation. All Right Reserved.