JPSS, Informasi universitas dan pasca sarjana di Jepang > Mencari tempat belajar sekolah dari Tokyo Universitas > Chuo University > Global Management
Bagi Anda yang ingin melanjutkan studi ke Chuo University. JAPAN STUDY SUPPORT merupakan situs informasi studi di Jepang untuk para pelajar/mahasiswa(i) mancanegara yang dikelola bersama oleh The Asian Students Cultural Association (ABK) dan Benesse Corp. Kami menyediakan informasi rinci per fakultas, termasuk Fakultas CommerceatauFakultas Global ManagementatauFakultas LawatauFakultas EconomicsatauFakultas Science and EngineeringatauFakultas LettersatauFakultas Policy StudiesatauFakultas Global Informatics, Chuo University. Bagi yang mencari informasi melanjutkan studi ke Chuo University, silakan memanfaatkannya. Selain itu, kami juga menyediakan informasi sekitar 1300 universitas, pascasarjana, universitas yunior, akademi kejuruan yang siap menerima mahasiswa(i) mancanegara.

Tokyo / Sekolah swasta
中央大学

|

Chuo University
Global Management
The Faculty of Global Management was founded with the aim of fostering active global business leaders through education and research on management, economics theory, and other related fields. Under the slogan of "Be Ahead of the World," the Faculty is committed to establishing innovation in the development of global education at Chuo University, building upon the collective resources and wisdom that have been the foundation of 135 years of history and tradition at Chuo University.

On April 1, 2019, we welcomed our first cohort of talented and ambitious students from Japan and abroad. The newly enrolled students have the honor of assuming a place in the history of Chuo University, a position they share with all the faculty and staff of the Global Management Faculty, affectionately known as "GLOMAC."

Offering the option of Fall enrollment as well, this September GLOMAC expects to welcome significant numbers of international students from around the world. We look forward to and are proud to be building a new and dynamic Faculty together with these three hundred members of the inaugural GLOMAC class.

Hisashi KAWAI
Dean, Faculty of Global Management

Dukungan untuk kehidupan mahasiswa
Housing
The International Education Residence is projected to open in April 2020 on Chuo University's Tama Campus. The residence hall aims to foster global-standard level professionals, and will offer an environment where students are encouraged to study abroad through cross-cultural exchange and understanding among local and international students. Each shared unit contains six single rooms and includes a common living room with a shower. The shared units are designed to provide opportunities to socialize with other students in the residence hall.

The residence hall offers a community lounge and a common kitchen on the 5th floor, while providing a communal space with a theater room, meeting room, Japanese room and a training room on each floor. These amenities encourage communication and student interaction throughout the residence hall. The monthly rent of a residence hall room is 62,800 JPY with all utilities included (electricity gas, water and high-speed Internet), and the residence hall accommodates up to 300 people.

Residence hall applications are expected to begin in November 2019. (The application process will vary between current and newly admitted students.)

For more information, please check out the brochure and video tour of the International Education Residence.

■Brochure of the International Education Residence (PDF, 7.2MB)
https://www.chuo-u.ac.jp/uploads/2019/07/4131_chuoIR.pdf?1566261350873
■Video Tour of the International Education Residence
https://youtu.be/hCg8_vaCphw

Event
Chuo University holds international events for Japanese and foreign students, such as "Sports events," "Snowboard & Ski Camp," "Peace Seminars in Nagasaki and Okinawa," and "Gatherings between alumni and international students." In addition, parent-teacher group meetings are held locally for parents of international students; so far these meetings have been held in Shanghai (China), Seoul (Korea), and Taipei (Taiwan).
http://www.chuo-u.ac.jp/international/inbound/exc_event/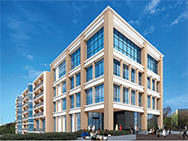 The International Education Residence is scheduled to open in April 2020 on the Tama Campus, which is a shared dormitory for local and international students, accommodating up to 300 people.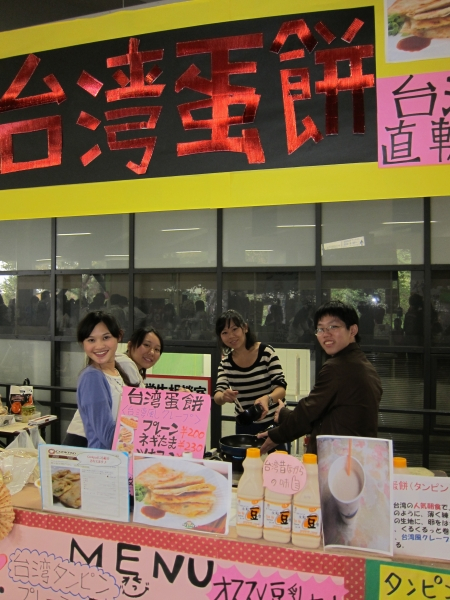 During the Hakumon festival held every fall, exchange students serve their delicious homemade recipes at food stalls.
Training camp peace seminars are held once a year for spring holidays. About 20 privately funded, exchange student, and Japanese students participate, and through exchanges with local people, we provide ample opportunity for students from various countries and regions to learn about peace.
Daftar sekolah yang terakhir diliat



---
Copyright(C) 1999-2019 The Asian Students Cultural Association & Benesse Corporation. All Right Reserved.