JPSS, Informasi universitas dan pasca sarjana di Jepang > Mencari tempat belajar sekolah dari Miyagi Universitas > Tohoku University > FGL: Future Global Leadership
Bagi Anda yang ingin melanjutkan studi ke Tohoku University. JAPAN STUDY SUPPORT merupakan situs informasi studi di Jepang untuk para pelajar/mahasiswa(i) mancanegara yang dikelola bersama oleh The Asian Students Cultural Association (ABK) dan Benesse Corp. Kami menyediakan informasi rinci per fakultas, termasuk Fakultas FGL: Future Global LeadershipatauFakultas Arts and LettersatauFakultas EducationatauFakultas LawatauFakultas EconomicsatauFakultas MedicineatauFakultas DentistryatauFakultas Pharmacy and Pharmaceutical SciencesatauFakultas SciencesatauFakultas EngineeringatauFakultas Agriculture, Tohoku University. Bagi yang mencari informasi melanjutkan studi ke Tohoku University, silakan memanfaatkannya. Selain itu, kami juga menyediakan informasi sekitar 1300 universitas, pascasarjana, universitas yunior, akademi kejuruan yang siap menerima mahasiswa(i) mancanegara.

Miyagi / Sekolah negeri
東北大学

|

Tohoku University
Informasi ini tidak tersedia dalam bahasa yang anda pilih.Silakan pilih bahasa lain.
Informasi dalam bahasa Jepang
Informasi dalam bahasa Inggris
FGL: Future Global Leadership
【東北大学】【The Application for October 2022 Enrollment is now available! 】

The online application window for the October 2022 Enrollment in Tohoku University FGL opens from "Noon, January 5 (Wed.) to Noon, January 12 (Wed.) (JST*)."
Since the FGL program is an English-medium program, no Japanese language ability is required at the time of application, but you will be asked to prove your English ability with the submission of a proficiency test score, etc.
We currently offer the following three undergraduate degree courses in Science, Engineering, and Agricultural & Fisheries Science, respectively.
 ・AMC (Advanced Molecular Chemistry) course
 ・IMAC-U (International Mechanical and Aerospace Engineering) course
 ・AMB (Applied Marine Biology) course
For details, please refer to the following FGL website and the FGL Application Guide 2022 there.
https://www.insc.tohoku.ac.jp/english/degree/undergraduate-english/
https://www.insc.tohoku.ac.jp/english/wp-content/uploads/2021/04/FGL-Application-Guide_2022.pdf

*JST: Japan Standard Time is GMT (Greenwich Mean Time) or UTC (Universal Time Coordinated) +9 hours.

Dukungan untuk kehidupan mahasiswa
Career Support
The DATEntre program is a Tohoku-local career support program for international students, run by five major universities in the Miyagi/ Sendai area and Tohoku University alumni organizations. There are programs to strengthen language skills, deepen understanding of Japanese culture and career related customs, designed to support students interested in starting their career in the Tohoku area or a Japanese company in general. Through Business Japanese courses and internships, students will acquire skills required for job hunting in Japan.
https://datentre.ihe.tohoku.ac.jp/
International Student Help Desk
International Student Help Desk supports students with questions such as deciphering important mail notices (Pension, health insurance, bank accounts, etc.), finding information on part-time jobs, and housing. The staff (fellow students of Tohoku University) are fluent in English and Japanese, some with Chinese, Vietnamese, Korean and other languages as their native languages. They have various resources as well as their own experience to help students through any questions they may come in with.
https://www.insc.tohoku.ac.jp/english/support/international-student-help-desk/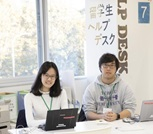 Currently Operating as International Student Help Desk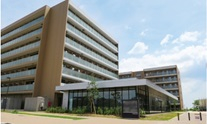 Aobayama University House
Daftar sekolah yang terakhir diliat


---
Copyright(C) 1999-2022 The Asian Students Cultural Association & Benesse Corporation. All Right Reserved.