JPSS, Informasi universitas dan pasca sarjana di Jepang > Mencari tempat belajar sekolah dari Miyagi Universitas > Tohoku University > FGL: Future Global Leadership
Bagi Anda yang ingin melanjutkan studi ke Tohoku University. JAPAN STUDY SUPPORT merupakan situs informasi studi di Jepang untuk para pelajar/mahasiswa(i) mancanegara yang dikelola bersama oleh The Asian Students Cultural Association (ABK) dan Benesse Corp. Kami menyediakan informasi rinci per fakultas, termasuk Fakultas FGL: Future Global LeadershipatauFakultas Arts and LettersatauFakultas EducationatauFakultas LawatauFakultas EconomicsatauFakultas MedicineatauFakultas DentistryatauFakultas Pharmacy and Pharmaceutical SciencesatauFakultas SciencesatauFakultas EngineeringatauFakultas Agriculture, Tohoku University. Bagi yang mencari informasi melanjutkan studi ke Tohoku University, silakan memanfaatkannya. Selain itu, kami juga menyediakan informasi sekitar 1300 universitas, pascasarjana, universitas yunior, akademi kejuruan yang siap menerima mahasiswa(i) mancanegara.

Miyagi / Sekolah negeri
東北大学

|

Tohoku University
Informasi ini tidak tersedia dalam bahasa yang anda pilih.Silakan pilih bahasa lain.
Informasi dalam bahasa Jepang
Informasi dalam bahasa Inggris
FGL: Future Global Leadership
Informasi fakultas
3 undergraduate degree programs taught in English
FGL (Future Global Leadership) Program offers 3 outstanding courses taught in English. Advanced Molecular Chemistry (Bachelor of Science), International Mechanical and Aerospace Engineering (Bachelor of Engineering) and Applied Marine Biology (Bachelor of Agriculture). Each course provides curriculums that help students to build a solid foundation in the fundamentals of their chosen fields and to encounter the very latest cutting-edge research. High quality academics combined with horizon-expanding cultural experiences make FGL an excellent choice for students who hope to become international leaders during their academic careers and beyond. See "Subjects" below for further information on each course.
https://www.insc.tohoku.ac.jp/english/wp-content/uploads/2021/04/FGL-Leaflet-20210419.pdf
Online application and exams are available
Japanese proficiency is not needed upon application to this program. 1st stage screening will be based on submitted documents (English proficiency test scores, academic qualifications exams etc.), and 2nd stage screening will be conducted online (written and oral test), so applicants living abroad do not need to travel to Japan to apply.
https://www.insc.tohoku.ac.jp/english/degree/undergraduate-english/
Sharing ideas with highly ambitious students around the world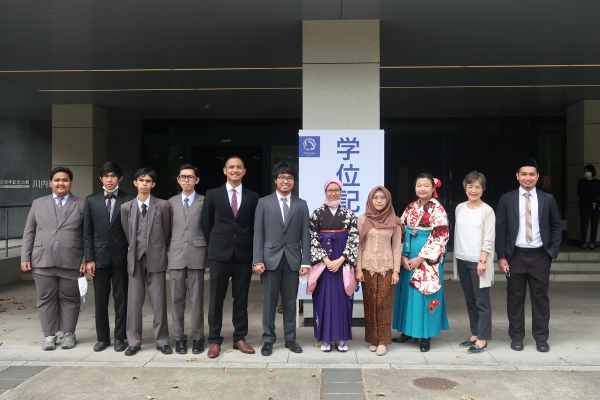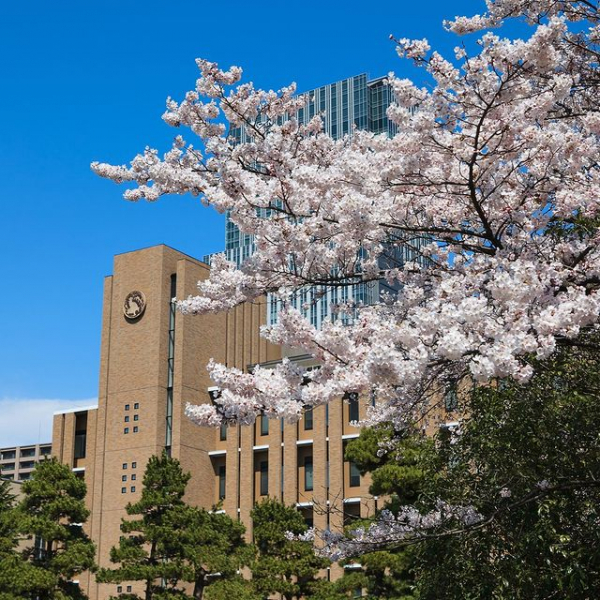 Daftar jurusan
AMC (Advanced Molecular Chemistry)
High Quality Chemical Education and Research Environment
Fundamental chemistry course with an emphasis on materials science. The curriculum of the course offers students education and research training in organic chemistry, inorganic chemistry, physical chemistry, polymer chemistry, biochemistry, and materials chemistry. The AMC course is designed to train future leaders in the field of materials science, which is playing an increasing role in the development of new technologies. This course gives students the skills needed for identifying and solving research problems within science and technology. Many students go on to pursue post-graduate degrees after completion of undergraduate studies. Studying chemistry and materials science prepares students for a variety of careers in industry, government, and academia. Chemists are employed by pharmaceutical companies, biotechnology firms, automotive companies and many other related firms.
http://web.tohoku.ac.jp/amc/
IMAC (International Mechanical and Aerospace Engineering Course)
World-class research environment to study mechanics engineering
Established in the School of Engineering at Tohoku University, our course consists of more than 100 laboratories covering a wide range study fields from fluid dynamics, thermal engineering, materials engineering, nanotechnologies, aerospace engineering, robotics, biomedical engineering, information science, quantum science and energy, to environmental study. Students are provided a world-class educational and research environment to study mechanics engineering and foster the international awareness. This program directly connects to the International Graduate Course (IMAC-G). Students who have finished 4-year undergraduate course are possible to further enroll in IMAC-G, and the high-quality research in the graduate course.
http://www.imac.mech.tohoku.ac.jp/
AMB (Applied Marine Biology Course)
Employing Knowledge to Address Global Issues
First year students receive instruction and training in a broad range of general and specialized subject areas, including ecology, physiology, biochemistry and molecular biology, as well as practical laboratory techniques. AMB students are quickly introduced to, and gain broad understanding of, a diversity of marine animal, plant and microbial systems. This forms the basis of a solid four-year experience culminating in an independent research project in one of our seven plus laboratories. This four-year undergraduate program prepares students to conduct leading-edge research in marine biological resources that will have a positive impact on the environment and people around the globe. Many students graduating with a Bachelor of Agriculture decide to enroll in the graduate programs, and often continue to a successful career in Industry, typically food-related. Many also move on to work at marine research institutions both in Japan and abroad.
https://www.agri.tohoku.ac.jp/amb/
Daftar sekolah yang terakhir diliat
---


---
Copyright(C) 1999-2022 The Asian Students Cultural Association & Benesse Corporation. All Right Reserved.