JPSS, Informasi universitas dan pasca sarjana di Jepang > Mencari tempat belajar sekolah dari Okayama Pasca sarjana > Okayama University > Environmental and Life Science
Bagi Anda yang ingin melanjutkan ke studi ke Okayama University. JAPAN STUDY SUPPORT merupakan situs informasi studi di Jepang untuk para pelajar/mahasiswa(i) mancanegara yang dikelola bersama oleh The Asian Students Cultural Association (ABK) dan Benesse Corp. Kami menyediakan informasi rinci per jurusan riset, termasuk Humanities and Social SciencesatauNatural Science and TechnologyatauMedicine, Dentistry and Pharmaceutical SciencesatauEnvironmental and Life ScienceatauEducationatauHealth SciencesatauLaw pada Okayama University. Bagi yang ingin mencari informasi studi di Okayama University, silakan memanfaatkannya. Selain itu, kami juga menyediakan informasi sekitar 1300 universitas, pascasarjana, universitas yunior, akademi kejuruan yang siap menerima mahasiswa(i) mancanegara.
Okayama / Sekolah negeri
岡山大学

|

Okayama University

Informasi ini tidak tersedia dalam bahasa yang anda pilih.Silakan pilih bahasa lain.
Informasi dalam bahasa Jepang
Informasi dalam bahasa Inggris
Panduan fasilitas
Institute of Plant Science and Resources
This institute was founded (originally as the Ohara Institute for Agricultural Research) in 1914 by Magosaburo Ohara for the research of agriculture and its application towards the improvement of farming. During 1952 and 1953, the Institute's ownership was transferred to Okayama University. Then, after changing its name to the Institute for Agricultural Biology, in 1988 it was reorganized and renamed the Research Institute for Bioresources.
In June, 2009, Japan's Ministry of Education certified the Institute as a "Center of Excellence " in the fields of plant genetic resources and plant stress science. Then, in April 2010 the Institute was reorganized as the Institute of Plant Science and Resources with a joint research core in plant stress science, a joint research core for future crops, and a barley and wild plant resource center. These three divisions support 5 research units (atmospheric stress, soil stress, biotic stress, genetic resources, and applied genomics) where researchers from throughout Japan and around the world work together to advance basic research for creating viable crops even when in degraded environmental conditions.
http://www.rib.okayama-u.ac.jp/index-j.html
http://www.rib.okayama-u.ac.jp/index.html
Waste Management Research Center
This center was established in April 2005 to promote new research and development in the field of waste management studies. It trains specialists in waste management and environmental technology evaluation and provides technological cooperation and information through partnerships among industrial, educational, and government agencies on a national level. The three pillars of the Center's programs are Education of Solid Waste Management, Research on Regional Sound Recycling-based Society Systems, and Solid Waste Research in Developing Countries. The Center comprehensively examines aspects of waste management for the support of recycling-based societies in Japan and the Asia-Pacific.
http://ambiente.okayama-u.ac.jp/management/index.html
http://ambiente.okayama-u.ac.jp/management/index_e.html
Environmental Management Center
This center integrates the specialized work related to environmental preservation and safety at Okayama University. It was established to promote sound environmental management and work safety practices on campus. The center's work consists of environmental control duties such as waste water monitoring, waste management including that of hazardous waste, environmental management, and the safety management of harmful chemical substances used in workplaces and laboratories, as well as related education and research.
http://www.okayama-u.ac.jp/user/emc/index.html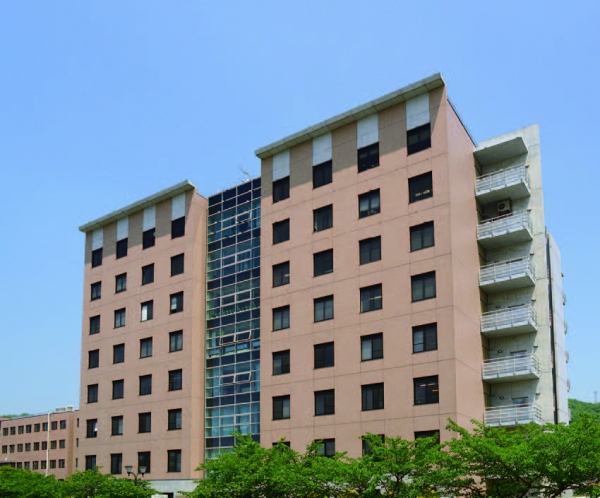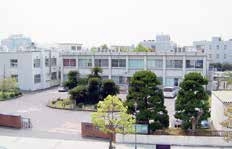 Daftar sekolah yang terakhir diliat
---


---
Copyright(C) 1999-2018 The Asian Students Cultural Association & Benesse Corporation. All Right Reserved.