JPSS, Informasi universitas dan pasca sarjana di Jepang > Mencari tempat belajar sekolah dari Okayama Pasca sarjana > Okayama University > Medicine, Dentistry and Pharmaceutical Sciences
Bagi Anda yang ingin melanjutkan ke studi ke Okayama University. JAPAN STUDY SUPPORT merupakan situs informasi studi di Jepang untuk para pelajar/mahasiswa(i) mancanegara yang dikelola bersama oleh The Asian Students Cultural Association (ABK) dan Benesse Corp. Kami menyediakan informasi rinci per jurusan riset, termasuk Humanities and Social SciencesatauNatural Science and TechnologyatauMedicine, Dentistry and Pharmaceutical SciencesatauEnvironmental and Life ScienceatauEducationatauHealth SciencesatauLaw pada Okayama University. Bagi yang ingin mencari informasi studi di Okayama University, silakan memanfaatkannya. Selain itu, kami juga menyediakan informasi sekitar 1300 universitas, pascasarjana, universitas yunior, akademi kejuruan yang siap menerima mahasiswa(i) mancanegara.
Okayama / Sekolah negeri
岡山大学

|

Okayama University

Informasi ini tidak tersedia dalam bahasa yang anda pilih.Silakan pilih bahasa lain.
Informasi dalam bahasa Jepang
Informasi dalam bahasa Inggris
Informasi program jurusan penelitian
The Graduate School of Medicine, Dentistry and Pharmaceutical Sciences
At this school, we cultivate creative and independent researchers, leaders in fields of research, education, and medicine, and medical professionals equipped with high-level, specialized knowledge and a sense of ethics rooted in empathy for others. They will become highly-regarded within their professions internationally and recognized for their contributions to research that can be widely put to use in local communities.

Doctor's Course
http://www.hsc.okayama-u.ac.jp/mdps/professors.html

Master's Course
http://www.hsc.okayama-u.ac.jp/mdps/master/index.html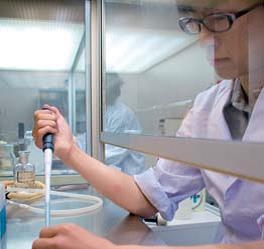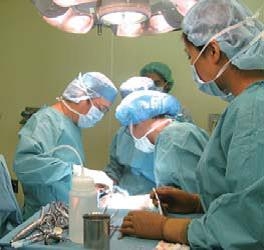 Informasi mahasiswa asing terdaftar (Tahun fiskal)
2016

Daftar subjek
Division of Biophysiological Sciences (Doctor's Course)
In organisms, molecules come together to form cells and tissues, and then higher-order organs and systems, building up in a hierarchy of individual parts. Each part fulfills its role in maintaining the order of the body. It is understood that this fulfillment of order and unity is broken down by diseases. In this division, the phenomena of life are approached in a comprehensive manner through the promotion and development of research for identifying the control mechanisms of the body, and by revealing how diseases manifest themselves, as well as how they relate to the treatment of disease. Such research is a stepping stone towards further research activities, such as using results of human genome analysis to understand the phenomena of molecular control mechanisms when specific healthy cells, tissues, organs, or systems are afflicted with disease. In this way we strive to cultivate medical professionals equipped with high-level, specialized research skills that can apply and develop their knowledge at the forefront of medicine. We also cultivate the skills for providing hands-on, advanced professional guidance as leaders in the field both locally and abroad.
Division of Biopathological Sciences (Doctor's Course)
The science of pathology, while rooted in the study of medicine, concerns the analysis of diseases to create methods for managing and controlling them. However, to efficiently carry out this work, it must be organically linked with basic medical study and practice in clinical medicine. Effective clinical results are especially important for achieving concrete fundamental and innovative research results in the advanced medical fields of gene therapy, transplant medicine, and radiation treatment. In this division, we cultivate researchers who can include basic research results in their clinical research as a form of translational research, and then restructure it for use in the development and clinical application of advanced control medicine. They will be able to achieve clinical results in treating pathological conditions such as tumors by directly applying clinical research through the scientific analysis of their clinical observations.
Division of Science of Functional Recovery and Reconstruction (Doctor's Course)
One of the demands of 21st-century medicine is the inevitable growth of the population of senior citizens who need assisted care, and it is also imperative that the social need for increased quality of life is also addressed. When hard tissues or soft tissues are damaged or lost, they must be regenerated or reconstructed through natural means, by itself or with tissues from other bodies, or by using man-made materials. To this end, it is necessary to analyze and gain a thorough understanding of tissue formation mechanisms as well as the basis of their functional controls for organs and tissues, as well as down to the molecular level. In this division, comprehensive basic and clinical research is held on the regeneration and reconstruction of biological functions and formations to cultivate new regenerative and reconstructive medical specialists as well as new specialized medicine in those fields.
Division of Medical and Dental Sciences (Master's Course)
We strive to cultivate skilled individuals who can contribute to advanced research in the medical and dental fields and to the promotion of health care. Students with various specialized backgrounds in natural sciences and applied medicine can acquire a broad range of knowledge and skills in the medical and dental fields, regardless of their previous studies or university, through our systematic and intensive education programs. We also aim to cultivate advanced specialists who possess medical and dental knowledge to address new needs in society as they arise.
Daftar sekolah yang terakhir diliat
---


---
Copyright(C) 1999-2018 The Asian Students Cultural Association & Benesse Corporation. All Right Reserved.