JPSS, Informasi universitas dan pasca sarjana di Jepang > Mencari tempat belajar sekolah dari Tokyo Pasca sarjana > Meiji University > Science and Technology
Bagi Anda yang ingin melanjutkan ke studi ke Meiji University. JAPAN STUDY SUPPORT merupakan situs informasi studi di Jepang untuk para pelajar/mahasiswa(i) mancanegara yang dikelola bersama oleh The Asian Students Cultural Association (ABK) dan Benesse Corp. Kami menyediakan informasi rinci per jurusan riset, termasuk Science and TechnologyatauLawatauGraduate School of Commerce and ManagementatauGraduate school of Political Science and EconomicsatauGraduate school of Business AdministrationatauGraduate school of Arts and LettersatauGraduate School of AgricultureatauJuris Doctor CourseatauProfessional AccountancyatauGovernance StudiesatauGlobal BusinessatauGraduate school of Information and CommunicationatauHumanitiesatauAdvanced Mathematical SciencesatauGraduate School of Global Japanese StudiesatauGraduate school of Global Governance pada Meiji University. Bagi yang ingin mencari informasi studi di Meiji University, silakan memanfaatkannya. Selain itu, kami juga menyediakan informasi sekitar 1300 universitas, pascasarjana, universitas yunior, akademi kejuruan yang siap menerima mahasiswa(i) mancanegara.
Panduan fasilitas
"Your Guide to Meiji"
By accessing the link below, you can watch video clips on topics such as the support and assistance being provided to international students, information about campus life, dormitories, the campus vicinity, the Aikido Club and the International Exchange Lounge.

http://www.meiji.ac.jp/cip/english/meiji_guide/movies/
Intellectual Property Center
The Meiji University Intellectual Property Center is a technology licensing organization accredited by the Ministry of Economy, Trade and Industry and the Ministry of Education based on the "Act on the Promotion of Technology Transfer from Universities to Private Business Operators" commonly known as an approved "TLO" (Technology Licensing Organization).
Meiji University acquires the rights for its research results and then transfers the technology beyond the university. From there, the cycle of intellectual creativity is sustained and royalties earned are returned to researchers and the university.
AV Hall
AV Hall (283 seats) is indispensable for displaying images for natural science classes and research presentations. It is equipped with 2 projector screens for slides and videos and a 4-language simultaneous interpretation system. AV Hall can also be utilized for academic conferences, events, other school activities.
Ikuta Structural Test Building
In April 1999, the Ikuta Structural Test Building was completed in the Meiji University Ikuta Campus. This test building was built and established as a result of the selection of a research project by the Ministry of Education Science Frontier Concept (in 1998) entitled, "Building structures tolerant of intense vibration and research on the improvement of the seismic capacity of structures in machinery".
Machinery Shop
In the machine shop, students can carry out work practice using various machinery tools that have been made available, such as a general-purpose lathe and a milling machine. In addition, computer numerical controlled (CNC) lathes and milling machines, high-precision molding and grinding machines, and electrical and wire-cut discharge machines are utilized widely as experimental equipment during students' graduation research work.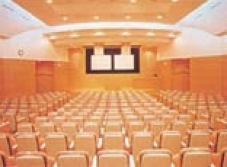 Ikuta Structural Test Building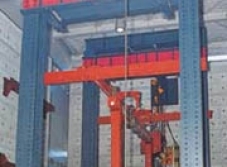 Daftar sekolah yang terakhir diliat
---




Give me brief words to express attractiveness of studying in Japan!
---
Copyright(C) 1999-2017 The Asian Students Cultural Association & Benesse Corporation. All Right Reserved.