JPSS, for information about studying in Japan's universities and graduate schools. > Search Japanese Universities in Fukuoka. > Fukuoka University > School of Japanese Language and Culture for International Students
To Foreign Students Considering Studying in Fukuoka University. JAPAN STUDY SUPPORT is a website jointly operated by The Asian Students Cultural Association and Benesse Corporation. It provides information about studying in Japan.
The website also provides detailed information about Fukuoka University and its faculties of School of Japanese Language and Culture for International Students, Humanities, Law, Economics, Commerce, Science, Engineering, Medicine, Pharmaceutical Chemistry, and Sports Science. Take full advantage of the site to learn everything you would like to know about Fukuoka University.
In addition, information for about 1,300 universities, graduate schools, two-year colleges, and vocational schools that accept foreign students is also posted.

Fukuoka / Private
福岡大学

|

Fukuoka University

School of Japanese Language and Culture for International Students
The application for Pre-arrival Scholarship of autumn 2020 has started!

The deadline is February 28th (Fri.)
Please check the webpage " Features / Support for students" for detailed information if you are interested in our program.
 http://www.adm.fukuoka-u.ac.jp/fu867/eng/support_for_students.html

We are looking forward to your applications.

Faculty information
Available Courses and Purpose of the School of Japanese Language and Culture for International Students
The School offers both a one-year course (enrollment in April or September), and an 18-month course (September enrollment only). The School is primarily for international students who wish to enroll at Fukuoka University in one of the undergraduate faculties or graduate schools. Professors of Japanese language and culture work together to equip students with the academic skills necessary for further study at university. The purpose of the school is to nurture individuals with a global perspective who are capable of contributing to wider cultural exchanges.
Curriculum
In addition to studying Japanese language, students enrolled in the SJLC also cover subjects such as Japanese culture and economy, mathematics and English. All courses are taught in line with students' academic level, by faculty with an outstanding command of foreign languages and teaching experience.

General Japanese Course
Students learn Japanese through listening, conversation, reading, Chinese kanji characters and writing. Classes will be decided based on a placement test held at the time of enrollment and at the beginning of each semester. The capacity for each class is about 15 students.

Japanese Culture Course
Students learn about Japanese culture through studying Japanese society, culture, geography, history, politics and economics. In order to get an overall understanding of past and modern Japan, students study a broad range of subjects, from everyday Japanese culture and traditions to a basic understanding of Japanese society.

International Culture Course
Students learn international cross-culture, international business and management and world geography and history. This course aims to equip students with the fundamental knowledge about, and relationship between, Japan and the world from a global perspective.

Foundation Course
This course aims to strengthen students' basic knowledge in foundation courses, such as English and mathematics, so that they can move forward to enrolling in an undergraduate faculty or graduate school.
Auditing of Undergraduate Classes
Students who have obtained level N2 of the Japanese Language Proficiency Test (JLPT) or higher are allowed to attend up to 3 undergraduate classes at Fukuoka University.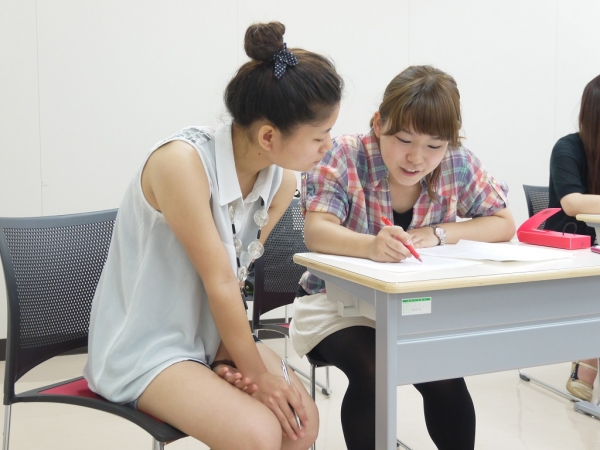 Small class numbers allows for a thorough coverage of subject material that meets the level of each and every student.

Registered international students (by year)
2019
Recent viewing history of schools
---


---
Copyright(C) 1999-2020 The Asian Students Cultural Association & Benesse Corporation. All Right Reserved.