JPSS, for information about studying in Japan's universities and graduate schools. > Search Japanese Universities in Hiroshima. > Hiroshima Jogakuin University > Humanities
To Foreign Students Considering Studying in Hiroshima Jogakuin University. JAPAN STUDY SUPPORT is a website jointly operated by The Asian Students Cultural Association and Benesse Corporation. It provides information about studying in Japan.
The website also provides detailed information about Hiroshima Jogakuin University and its faculty of Humanities. Take full advantage of the site to learn everything you would like to know about Hiroshima Jogakuin University.
In addition, information for about 1,300 universities, graduate schools, two-year colleges, and vocational schools that accept foreign students is also posted.

Hiroshima / Private
広島女学院大学

|

Hiroshima Jogakuin University


Student life support
International Center
The International Center is an ever-dependable office that international students who are feeling a bit uneasy can turn to. HJU assists international students with scholarships, maintaining legal status in Japan and through inviting them to participate in various cultural exchange activities.
Employment Bureau
The Employment Bureau enables students to find the right employment for them. First year students take tests to measure their aptitude. Various career support programs, such as internship and career guidance which begin from the second year, help students achieve their goals.
Student Tutors
Student tutors are provided for foreign students when they are at HJU. Tutors sometimes might be conversation partners in Japanese or a trusted counselor regarding daily life in Japan. They are also willing to assist in class registration, act as guides around the campus and help learn Japanese.
University Festival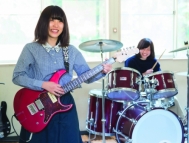 Club Activity, Folk and Rock Band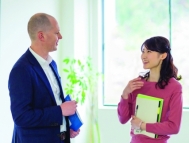 Teachers at HJU spend time to ensure their students are successful.
Recent viewing history of schools


---
Copyright(C) 1999-2019 The Asian Students Cultural Association & Benesse Corporation. All Right Reserved.