JPSS, for information about studying in Japan's universities and graduate schools. > Search Japanese Universities in Tokyo. > Toyo Eiwa University > Social Sciences
To Foreign Students Considering Studying in Toyo Eiwa University. JAPAN STUDY SUPPORT is a website jointly operated by The Asian Students Cultural Association and Benesse Corporation. It provides information about studying in Japan.
The website also provides detailed information about Toyo Eiwa University and its faculties of Social Sciences and Human Sciences. Take full advantage of the site to learn everything you would like to know about Toyo Eiwa University.
In addition, information for about 1,300 universities, graduate schools, two-year colleges, and vocational schools that accept foreign students is also posted.

Student life support
Tuition Reduction System
International students who hold a "College Student" visa are eligible to apply for a tuition reduction. Applicants will undergo a screening process and may be awarded a 30% - 50% reduction in their yearly tuition

Toyo Eiwa University Scholarship for International Students
This scholarship is designated for international students with distinguished academic records who need financial help. Eligibility is limited to privately funded (non-exchange) students, who have finished at least one year of their study at Toyo Eiwa. Applicants will undergo a screening process.
Cultural Activities and Social Events
The Center for International Programs organizes various cultural activities and social events. We aim to provide international students with the opportunities to experience traditional Japanese culture and to socialize with Japanese students.
Student Support System
All international students will have an academic advisor with whom they can consult. They also have a student "buddy" who helps them with life in Japan and on campus. In addition, the staff at the Center for International Programs will help them with various University procedures and any other issues.
Sumo watching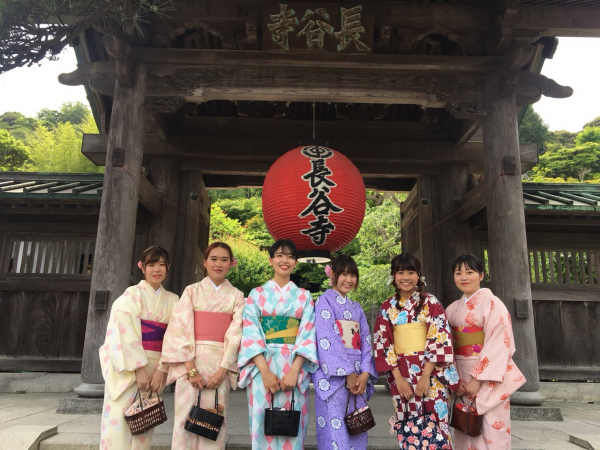 Trying on Kimono
Recent viewing history of schools




How much did you pay for the initial cost to study in Japan?
---
Copyright(C) 1999-2017 The Asian Students Cultural Association & Benesse Corporation. All Right Reserved.