JPSS, for information about studying in Japan's universities and graduate schools. > Search Japanese Universities in Tokyo. > Rikkyo University > Contemporary Psychology
To Foreign Students Considering Studying in Rikkyo University. JAPAN STUDY SUPPORT is a website jointly operated by The Asian Students Cultural Association and Benesse Corporation. It provides information about studying in Japan.
The website also provides detailed information about Rikkyo University and its faculties of Arts, Economics, Science, Sociology, Law and Politics, Tourism, Community and Human Services, Contemporary Psychology, Business, Intercultural Communication, and Global Liberal Arts Program (GLAP). Take full advantage of the site to learn everything you would like to know about Rikkyo University.
In addition, information for about 1,300 universities, graduate schools, two-year colleges, and vocational schools that accept foreign students is also posted.
Contemporary Psychology
【RIKKYO UNIVERSITY ON-LINE APPLICATION BEGINS!】
Rikkyo University will introduce the new on-line application system in the entrance examination for international students for the academic year 2018/19.

The on-line application period for the admission in the academic year 2018/19 (for the selection by paper screening) is from Thursday, November 2, to Friday, November 17. The interested applicants are advised to check on the link below for submitting their applications.
https://rikkyo.applyjapan.com/

The applicants are required to submit the additional documents by mail before the deadline of Wednesday, November 22, after they finish the on-line application. Please note that the on-line application itself does not complete the entire application procedure.
Faculty information
Human Beings as the Mutual Formation of Mind, Body, and Environment
Mind and body are deeply interrelated and mutually supportive, and constantly attuned to the surrounding environment. The college raises the question of what it means to be a human being within the context of the interrelationship between mind, body, and environment.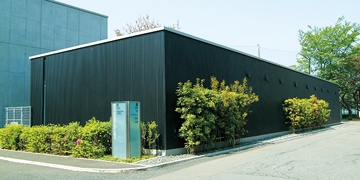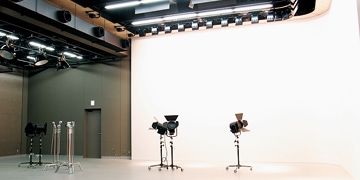 Registered international students (by year)
2017
United States of America
2
Department of Psychology
The department takes a comprehensive approach to human mind and behavior, with an emphasis on the fields of basic psychology, applied psychology, and clinical psychology, and covers related fields as cognitive psychology and behavioral analysis. Students will explore some contemporary research topics, such as consumer psychology and health psychology.
Department of Body Expression and Cinematic Arts
Students explore the possibilities of bodies and film from the perspective of both theoretical ideas and performing acts. Students in the department learn both theories and practices, including small group seminars, lectures on various topics, and workshops on filmmaking and dance.
Recent viewing history of schools
---


---
Copyright(C) 1999-2017 The Asian Students Cultural Association & Benesse Corporation. All Right Reserved.