JPSS, for information about studying in Japan's universities and graduate schools. > Search Japanese Universities in Tokyo. > Tokyo University of Science > Science and Technology
To Foreign Students Considering Studying in Tokyo University of Science. JAPAN STUDY SUPPORT is a website jointly operated by The Asian Students Cultural Association and Benesse Corporation. It provides information about studying in Japan.
The website also provides detailed information about Tokyo University of Science and its faculties of Engineering, Science and Technology, Management, Science Division 1, Pharmaceutical Sciences, and Faculty of Advanced Engineering. Take full advantage of the site to learn everything you would like to know about Tokyo University of Science.
In addition, information for about 1,300 universities, graduate schools, two-year colleges, and vocational schools that accept foreign students is also posted.

Student life support
Academic Support
In addition to the academic administrative staff ready to help and support students with issues regarding their studies and what courses to take, the University also employs graduate students as Teaching Assistants to provide more detailed support to students in class. Students also have access to LETUS, an online academic support system through which they can ask about teaching materials or questions to do with classes. There are also academic counseling offices and pre-enrollment workshops to ensure new students have a smooth transition into university life and study.
The academic counseling offices provide thorough support to students in their 1st year to ensure their academic studies start off in the right direction. Students in their 2nd year and above, who have undertaken a special orientation, also work as ES (Educational Supporters), and spend time in the offices to give students advice and help with the three core subjects of mathematics, physics and chemistry, the foundation of studies at TUS. Students wanting help from an ES need to apply in advance. Students can continue to use the academic counseling offices from their 2nd year.
Student 'Yorozu' Counseling Centers
*Students' privacy is maintained strictly at all times.

All students are welcome to come to one the University's Counseling Centers any time the center is open. Please drop in for a face-to-face chat.
Please feel free to bring a friend or family member.
Confidentiality is observed at all times and you can even ask for a consultation anonymously.
Consultations are also available by telephone, letter or fax (at the Kagurazaka and Noda Campuses only). Counseling is currently not available via email.
If you wish to consult a counselor of psychiatrist we recommend that you make an appointment first.
Any changes to time and date will be posted on a bulletin board. The Counseling Centers on the Katsushika, Kagurazaka and Noda Campuses all have receptionists ready to help you.
Counseling Centers are closed on Saturdays, Sundays and public holidays. Students will be informed about center hours during long holidays. Counseling centers will open on holidays if classes are being held.
Utilization of the Counseling Centers is limited to students and associates of the Tokyo University of Science.
Scholarships and Financial Aid
The Tokyo University of Science offers the following scholarships and financial aid support. There are a variety of options, ranging from fully-paid scholarships to financial loans.
Japan Student Services Organization (JASSO) Scholarships (formerly the Japanese Scholarship Foundation Scholarships)
Scholarships from local public organizations and private organizations
Tokyo University of Science Scholarship for sudden change in financial circumstance
Tokyo University of Science Tuition Loan
National Academic Loan (through the Japan Finance Corporation) etc.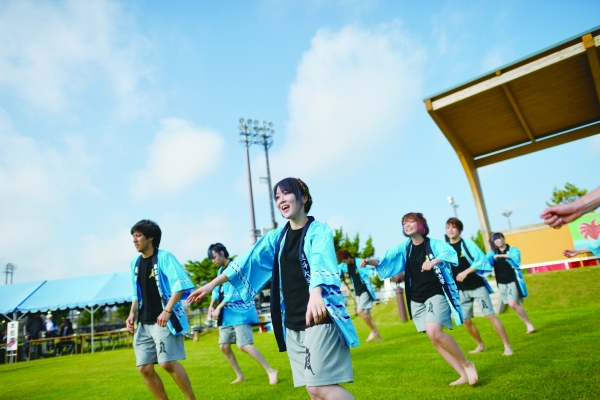 Recent viewing history of schools



---
Copyright(C) 1999-2022 The Asian Students Cultural Association & Benesse Corporation. All Right Reserved.