JPSS, for information about studying in Japan's universities and graduate schools. > Search Japanese Universities in Tokyo. > Soka University > Business Administration
To Foreign Students Considering Studying in Soka University. JAPAN STUDY SUPPORT is a website jointly operated by The Asian Students Cultural Association and Benesse Corporation. It provides information about studying in Japan.
The website also provides detailed information about Soka University and its faculties of Economics, Business Administration, Law, Letters, Education, Science and Engineering, and International Liberal Arts. Take full advantage of the site to learn everything you would like to know about Soka University.
In addition, information for about 1,300 universities, graduate schools, two-year colleges, and vocational schools that accept foreign students is also posted.

Tokyo / Private
創価大学

|

Soka University

Faculty information
Management Based on Humanism
This faculty studies business administration based on the philosophy of humanism set forth by the founder of Soka University. It explores the fundamentals of humanistic management from various perspectives through such classes in which alumni taking active roles at the forefront of management are invited as lecturers, thereby fostering abilities that are necessary as business leaders.
Two Courses
This faculty offers the Global Business Leader Course and the Professional Course with a curriculum that enables students to acquire advanced English and specialized skills in business.
Global Program (GP)
This Program nurtures global leaders capable of taking active roles in the world by refining basic knowledge related to international management and English communication skills. Students will conduct field studies by visiting overseas international institutions such as the United Nations and multinational companies.
Acquisition of Specialized Knowledge and Qualifications
At the Faculty of Business Administration, students are able to learn professionally with the goal of acquiring qualifications such as a certified public accountant, tax accountant, small- and medium-size enterprise management consultant and financial planner. The faculty provides the opportunity for students to largely expand their area of interest to take active roles as professionals with high expertise in respective fields.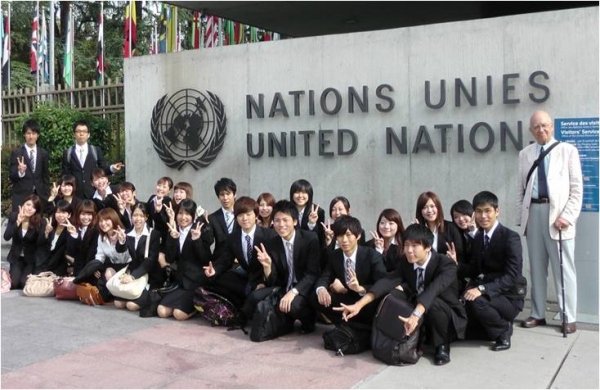 Recent viewing history of schools
---


---
Copyright(C) 1999-2017 The Asian Students Cultural Association & Benesse Corporation. All Right Reserved.