JPSS, for information about studying in Japan's universities and graduate schools. > Search Japanese Universities in Tokyo. > J. F. Oberlin University > College of Arts and Sciences
To Foreign Students Considering Studying in J. F. Oberlin University. JAPAN STUDY SUPPORT is a website jointly operated by The Asian Students Cultural Association and Benesse Corporation. It provides information about studying in Japan.
The website also provides detailed information about J. F. Oberlin University and its faculties of College of Arts and Sciences, College of Performing and Visual Arts, College of Business Management, College of Global Communication, Institute for Japanese Language and Culture, and College of Health and Welfare. Take full advantage of the site to learn everything you would like to know about J. F. Oberlin University.
In addition, information for about 1,300 universities, graduate schools, two-year colleges, and vocational schools that accept foreign students is also posted.
College of Arts and Sciences

Student life support
J. F. Oberlin University's Tuition Waiver and Scholarship Programs
1.Academic Performance Scholarship (For University students) - Financial Aid -
This scholarship is awarded to further encourage and foster enthusiasm for learning for students who achieved excellent academic results in the previous year. A total of 54 second-, third- and fourth- year undergraduate students (18 students in each year level) are awarded 100,000yen each.
2. Privately Financed International Student Scholarship
This scholarship, offering a reduction in tuition costs, is awarded with the aim of cultivating individuals who can contribute to the global society and supporting privately financed international students with excellent academic scores and character who face financial hardships in completing their studies. The reduction in tuition costs can be applied for a maximum of 4 years (a maximum 2 years for master's students and a maximum 3 years for doctoral students) if students meet the required academic scores and other conditions.
Applications are taken at time of entry examination for a small number of scholarships.
A Well-Equipped International Dormitory
J. F. Oberlin University has dormitories where students can live safely and at ease. International students from around the world live together with Japanese students. The dormitory fee is 55,000 yen per month. There are 2 locations conveniently close to the campus: the International House, which is a 4-minute walk from the north exit of JR Fuchinobe station, and International House No. 2 , which is a 3-minute walk from the south exit. There is also a shuttle bus that runs between the campus and Fuchinobe station, which makes commuting quick and easy.
Comprehensive Career Support
The success rate for international students pursuing employment is close to 100%. Individual career guidance is given to students from the fall semester of their third year. This support has been well-received, and in 2009 the Ministry of Education gave the career support program its highest level of evaluation.
English Education at J. F. Oberlin University
J.F. Oberlin University is well-known for its English language education programs. Students can also work towards becoming tri-lingual professionals who can find success on the world stage.
Global Supporters: our international student support organization
The Global Supporters provide a "buddy program" to support international students and ease their worries about their daily life and academic studies. The organization also holds international exchange events and many other activities.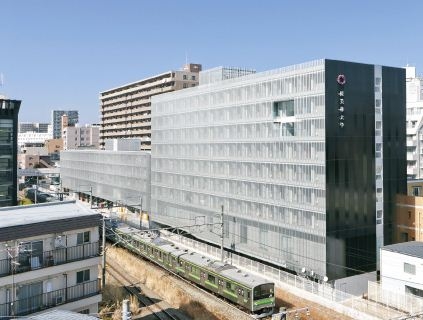 An international dormitory where you can live with Japanese students
A scene from the Tanabata Festival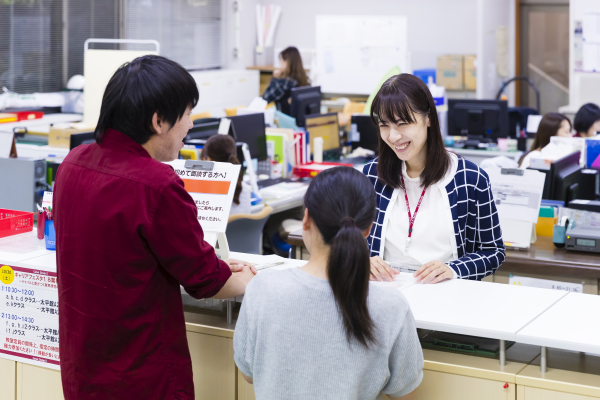 Career advisors support your job-hunting activities
Recent viewing history of schools




Give me brief words to express attractiveness of studying in Japan!
---
Copyright(C) 1999-2021 The Asian Students Cultural Association & Benesse Corporation. All Right Reserved.